Levi Lowrey Releases Self-Titled Album Today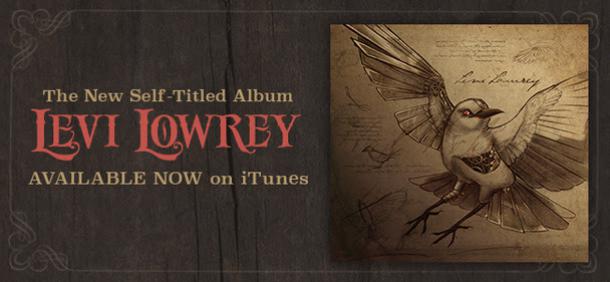 Levi Lowrey is thrilled to release his self-titled album today, February 25, 2014, through Southern Ground Artists. The album is available exclusively for download on iTunes and physical copies can be purchased at Levi's online store and live shows. 
Noisetrade is offering an exclusive behind the scenes look at the making of the album. To watch the video, and pick up free downloads of three tracks off the album ("Picket Fences", "December Thirty-One", and "Urge For Leaving"); please visit here.
Showcasing all original material, with the exception of one cover, the album features Lowrey collaborating with an impressive list of guest musicians that includes Clay Cook (Zac Brown Band), fiddler Ross Holmes (Mumford & Sons/Cadillac Sky), Oliver Wood (The Wood Brothers) and acclaimed performer, producer and Nashville Songwriters Hall of Fame inductee Mac McAnally. This new project was executive produced by Zac Brown along with co-producers Matt Mangano and Clay Cook. It was recorded from start to finish in just two weeks at Southern Ground Studios in Nashville, TN.
True to his reputation as a talented writer, Lowrey penned four of the fifteen songs by himself on the self-titled album and co-wrote the other ten original tracks. Each new story song offers brutally honest insights about life culled from his adventures in the real world. Lowrey is a happily married man who home schools his two children with his wife while working as a successful musician. On the other hand, he is a constant observer of the rough sides of life and he is not afraid to branch out and explore subjects that others might find too uncomfortable for casual conversation.
"You know, I haven't written about my wife's health struggles with Hodgkin's Lymphoma yet, but there are elements of it that kind of snuck their way into the songs anyway, especially on 'December Thirty-One,'" Lowrey says. "There's the realization that a change for the better can happen at any second or any minute. There is a hopeful sort of desperation the whole record displays."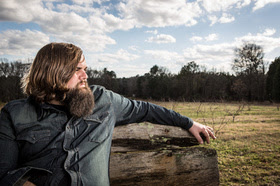 As evidence of this optimism, Lowrey isn't one to complain or even ponder why he might be experiencing hardships that others don't have to endure. Instead, he channels his energies, his frustrations and his talent into his craft.
"I think that this earth and its struggles are to build character; we have to be thankful for that," Lowrey states. "The song 'Long Way Home' says right up front, 'I've wasted hours praying for rain, and I cursed the clouds when they finally came.' We pray for blessings in our lives, but we're unwilling to go through the storms before we get there."