Lisa Biales Sings "Just Like Honey" on New CD Out 6/5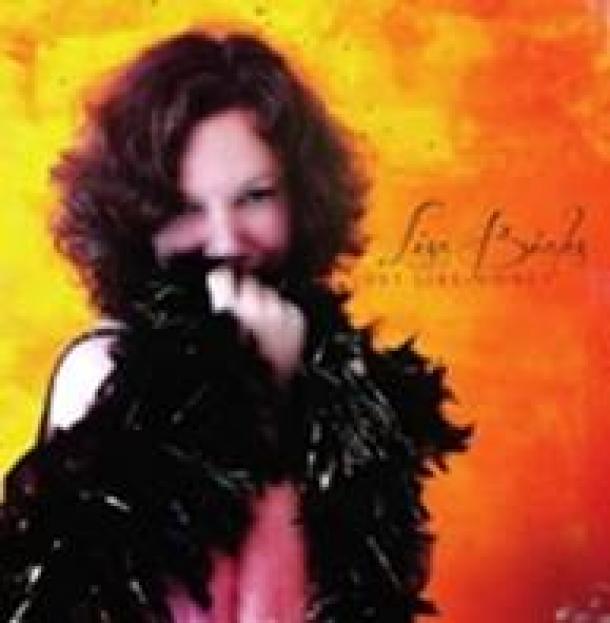 Singer Lisa Biales (pronounced "Be-Alice") has announced the June 5 release of her new CD, Just Like Honey, produced by EG Kight and recorded, mixed, mastered ands co-produced by the legendary Paul Hornsby (The Marshall Tucker Band, Charlie Daniels, etc.) at his Muscadine Studio in Macon, Georgia. The CD is being released on her own Big Song Music label and will be available through CD Baby, iTunes and Amazon.com. Lisa is backed on the sessions by a host of stellar musicians, including former Capricorn Records' mainstays Tommy Talton on guitar and Bill Stewart on drums, as well as heralded fiddle/mandolin player David Blackmon (Jerry Reed, Widespread Panic, Blueground Undergrass). Both EG Kight and Paul Hornsby join in the fun, too: Hornsby plays keyboards throughout, and EG Kight not only lends her perfect harmony vocals on a number of tracks, but also joins Lisa in a beautiful duet of the Delmore Brothers classic, "Blues Stay Away from Me."
"EG Kight's vision for this project was to put together original songs with some of my early musical influences," says Lisa Biales about the sessions. "In the studio, we figured out each song in the control room gathered around Paul's mixing board. When we'd all get into the feeling of the song, someone would say, 'That's It!,' and we'd all rush with excitement into the recording room and cut the tune."
Kight's "vision" of the album is a perfect match for Lisa Biales' superb vocals, which - like the title track says - drip "Just Like Honey" over a wide range of rootsy musical influences, including Americana, blues, folk and old-timey music. Just Like Honey features Lisa's sultry takes on Memphis Minnie's "Call the Fire Wagon," Candye Kane/Jack Tempchin's "Gifted in the Ways of Love" and Ma Rainey's "Yonder Come the Blues;" plus a powerful version of one of Lisa's favorite singers – Etta James – on "Damn Your Eyes", and another personal favorite – Bonnie Raitt – on "Give It Up."
The CD also includes several Lisa Biales and EG Kight originals, as well as a song from Tommy Talton.
Lisa's song, "I Believe," was featured in the TV show, Girlfriends, on the CW Network; and a previous CD, Closet Hippie, was played extensively on Sirius XM's "The Coffee House" channel. She also lends her voice and guitar to the soundtrack of Sarah Knight's new documentary film, Diamonds Are A Girl's Best Friend, a portrait of Nicole Sherry, head grounds-keeper for the Baltimore Orioles at Camden Yards (one of only two women in that position in Major League Baseball). Lisa Biales makes her film debut in Academy Award-winning director Francis Ford Coppola's new film, Twixt. Inspired by the gothic horror of Edgar Allen Poe, Coppola's latest tells the tale of a burnt-out mystery writer (Val Kilmer) who gets mixed up in murder and evil in a California town. Lisa portrays a waitress named Ruth, who appears in a dream of the tortured writer, she lures (Kilmer) into a hotel for a drink while her husband (Don Novello) tinkers with a broken clock. When Lisa picks up the guitar to sing for her guest (the classic, "Big Rock Candy Mountain"), the ghost of a girl (Elle Fanning) appears and gets seduced by Lisa's voice. The film is being released in the UK first this month.  To view the trailer for Twixt, click here.
Ohio-based Lisa Biales has spent a lifetime making music. Her diverse musical influences drive her to continue to evolve as an artist, singer and guitarist. Just Like Honey showcases the gift Lisa has for writing a great song, and making the ones she covers all her own. She sings with a crystal pure voice and writes music about the simple things in life. Lisa grew up in a musical family and began her career as a performing songwriter at an early age. She's independently released six albums of music under her own Big Song Music label, and is heard on radio stations around the world. Her song "Playing With Angels" went to #1 in Australia and "Where The Buckwheat Blooms" hit #32  on the folk radio charts in the U.S.