Colorado-based jamband, Digg, are excited to announce the premiere of their debut album, There Are Days, on Grateful Web today Friday, November 13th. A bonus track will premiere on Glide Magazine Monday, November 16th and the full length album will be available for purchase on iTunes November 20th.
The band has recently supported acts such as Sister Sparrow and the Dirty Birds, The Main Squeeze, George Porter Jr. of The Meters, Orgone, Soul Rebels, The Revivalists, The Delta Saints and Mike Dillon. Digg uses their rock, funk and blues influences to create a mixed-genre sound. Formed in Denver, Colorado in 2012, the band quickly captivated the local music scene and began to expand their presence throughout Colorado. Songwriting Magazine describes their sound as "Red Snapper" blended with "Terence Trent D'Arby."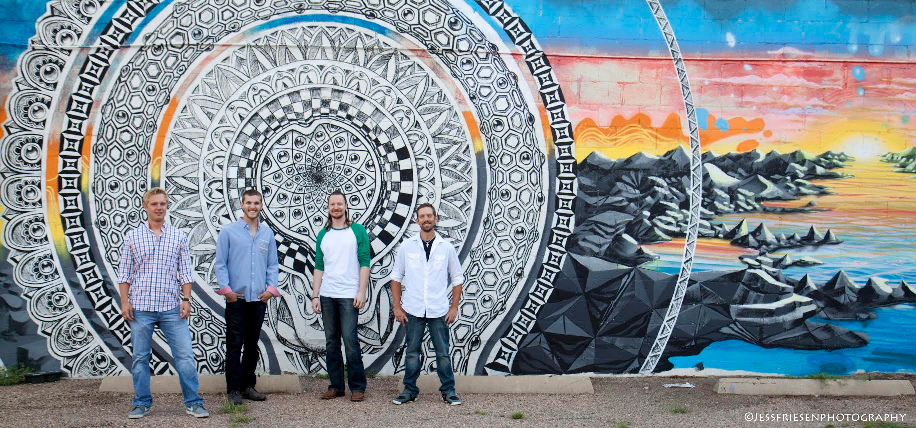 Following their first tour through Montana in 2014, Digg marked their 100th live show in 2015 and kicked off their third tour this month! Stay tuned for more from the Denver-based group and be sure to follow them while on tour.
Tour Dates:
| | | |
| --- | --- | --- |
| November 13th 9:00p.m. | Cervantes Other Side | Denver, CO |
| November 16th 7:00p.m. | The Frequency | Madison, WI |
| November 17th 8:00p.m. | Reggies | Chicago, IL |
| November 18th 8:00p.m. | Hideaway Saloon | Louisville, KY |
| November 19th 9:30p.m. | Preservation Pub | Knoxville, TN |
| November 21st 9:00p.m. | The One Stop | Asheville, NC |
| November 22nd 8:00p.m. | The Acoustic Coffeehouse | Johnson City, NC |
| November 23rd 8:00p.m. | The Hi-Tone Cafe | Memphis, TN |
| November 24th 9:00p.m. | Jackpot Music Hall | Lawrence, KS |
| November 27th 8:30p.m. | Oskar Blues | Lyons, CO |