Lone Star Icon Gary P Nunn To Release TAKING TEXAS TO THE COUNTRY
Submitted by mike on Wed, 03/31/2010 - 06:14
Gary P. Nunn and Guacamole Records are pleased to announce the April 6 release date of TAKING TEXAS TO THE COUNTRY, fifteenth studio album from the renowned artist touted as a "Texas Music Institution." A travelogue of moods and songs, this new independent recording lends itself to a variety of dance rhythms, exposing emotional sweet spots layered with the heartfelt singing the traditionalist movement is praised for.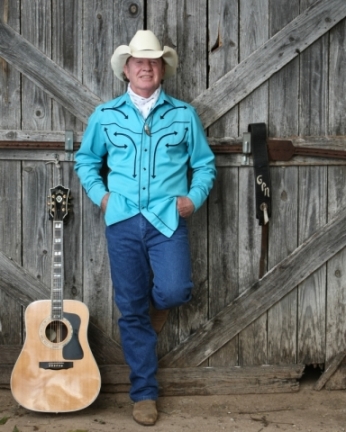 A 13-track adventure that crosses the borders and many a state line, the album orbits into the atmosphere with "Deja Vu," a true to form "cosmic cowboy" trip back to a lost love. Wistful memories are revisited in the Mile-High City on "Denver," a ramped up Cajun fais do do in "Down To Louisiana" offers an upbeat take on a New Orleans tradition while the soundtrack for a tropical island getaway is played out on "Mexican Boulevard" and "It's Not Love."
Longing for a return trip to Texas, "One State of Mind" eases the homesick heart while "Lone Star Blues" tours the cities and towns of the Republic. A colorful cast of characters, which includes a true Texan on "The Likes of Me" and a consummate bachelor who sings the anthem that is "I'm Not That Kind of Guy," peppers the collection.
Love, a common theme whether lost or being searched for, is found just "A Two-Step Away" on a Friday night when "The Girl Just Loves to Dance." The title track moves in toward the end with a message to Nashville about real country music still residing and flourishing in Texas and the sweetly pleading closing devotional "The Rest of My Life" ends the journey.
Tracked at Cherry Ridge Recording Studio in Floresville by distinguished C&W producer
Tommy Detamore
,
TAKING TEXAS TO THE COUNTRY
features three new tunes written or co-written by
Nunn
, a respected songwriter in his own right, alongside numbers by writers such as
Johnny Divine
,
Levi Mullen
,
Steven Kundert
,
Michael Halvorsen
and
Gary's
brother,
Steve K. Nunn
. Arriving with a stamp of fan approval,
Nunn
has been showcasing the tunes, road-testing them alongside his Bunkhouse Band and using audience reaction and support as a marker while deciding what to record on the album.
A revered mainstay on the Texas Music Scene, and a seasoned inspiration to the upcoming generations of rising stars,
Nunn
is no stranger to acclaim and accolades. In addition to many gold albums, his efforts have been applauded and recognized with a number of notable awards and honors. Texas Governor Mark White named him an Official Ambassador to the World, and years later
Governor Rick Perry
followed by declaring him an Ambassador of Texas Music. An induction into the Texas Hall of Fame came in 2004, and
Nunn
is also honored in the West Texas Walk of Fame in Lubbock. The Texas Department of Commerce and Tourism's also included him on the roster of Lone Star Greats who are leaders in the fields of art, athletics and music. The previous residence he established on an 800-acre cattle in Oklahoma allowed him to be recognized by the Oklahoma House of Representatives for his contribution to the preservation of the unique Southwestern style of music.
Having carved the path for the DIY movement prevalent in today's independent music scene,
Nunn's
TAKING TEXAS TO THE COUNTY
continues these efforts, providing just the right amount of authenticity needed to ensure his reputation as being indisputably Texas and undeniably a fan favorite. For it is Nunn's ongoing mission to make a connection with the audiences he entertains; over the last half-century Nunn has garnered a bevy of loyal fans by incorporating a variety of indigenous Texas genres and neighboring styles so as to paint a picture of the land and culture he calls "home."
With the talent, acclaim, and support behind the release of
TAKING TEXAS TO THE COUNTRY
, a new chapter in
Nunn's
career has evidently just begun.
Gary P. Nunn Texas Album Release shows and special appearances include:
April 2, Gilley's, Dallas
April 3, Poodie s Hilltop Cafe, Spicewood, Texas
April 7, Hall Of Fame, Bryan, Texas
April 9, Blanco's Bar & Grill, Houston
April 16, Broken Spoke, Austin *
April 17, Texas Hat Dance, Fredericksburg, Texas*
April 18, Texas Crawfish Festival, Old Town Spring, Texas
April 25, Love & War In Texas, Plano, Texas*
May 1, Gruene Hall, New Braunfels, Texas*
May 8, The Armadillo Palace, Houston
May 14, The Blue Light, Lubbock, Texas*
May 15, Outskirts, Wichita Falls, Texas*
May 16, Maifest, Anhalt, Texas
May 21, Hardin County Music Fest, Kountze, Texas
May 22, Great Texas Sausage Festival, Lake Somerville, Texas
May 28, Back Porch, Port Aransas, Texas*
May 29, House Pasture, Con Can, Texas*
May 30, Lakeside Icehouse, Bryan, Texas
June 2, County Line BBQ, San Antonio
June 4, Broken Spoke, Austin
June 6, Love and War In Texas (Shiner Sunday), Plano, Texas
* Dedicated Album Release Shows