Lubriphonic to Tour SE With The New Mastersounds in April
Submitted by press on Wed, 04/07/2010 - 22:44
Lubriphonic has announced it will hop aboard an April tour with The New Mastersounds for their Southeast run, culminating in a House of Blues performance during the peak of the epic New Orleans Jazz & Heritage Festival. In celebration the group has offered a download of over 90 minutes of live recordings for free via its website.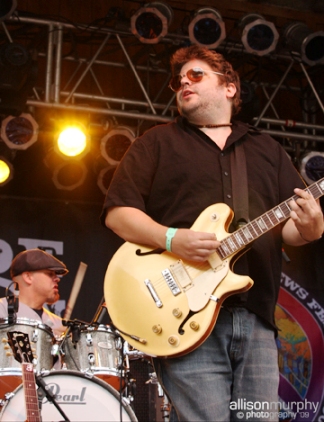 Chicago's Lubriphonic tight and raw sound is immediately familiar, fusing the roots of soul with explosive in-your-face delivery and sensuous R&B dance music.  The New Mastersounds is an instrumental four-piece British export offering a modern take on vintage soul-jazz, funk and rock delivering gritty grooves and deep rhythms.

Lubriphonic will open for The New Mastersounds on the following dates:
April 17 – Club 828 - Asheville, NC
April 18 - Blue 5 - Roanoke, Virginia
April 20 - Cat's Cradle - Carrboro, NC
April 21 - Pisgah Brewery - Black Mountain, NC
April 22 - Barley's Tap - Knoxville, TN
April 23 - Vanderbilt University - Alumni Lawn - Rites of Spring
April 24 - 412 Market - Chattanooga, TN
April 25 - Visulite Theatre - Charlotte, NC
April 27 - Blazers Tavern - Valdosta, GA
April 28 - Engine Room - Tallahassee, FL
April 29 - Soul Kitchen - Mobile, AL
April 30 - House Of Blues - New Orleans, LA
The Lubriphonic sound is full of precision orchestrations made up of blazing guitar work, unison three piece horn lines, soulful songwriting, bluesy vocals and the habit to cut the funk loose. The best description of the band's sound comes from Relix Magazine: "Superb, adventurous, diverse, simply mesmerizing instrumental work. Steeped in soul, rock, pop, and blues Lubriphonic's members play with a tenacity and precision that sets them apart from equally proficient bands."
In addition to the live sampler offering on its website, Lubriphonic is also offering free downloads of recordings of four additional shows to registered members of the website here.