Lucy Scholl To Release New Self-Titled EP on July 22nd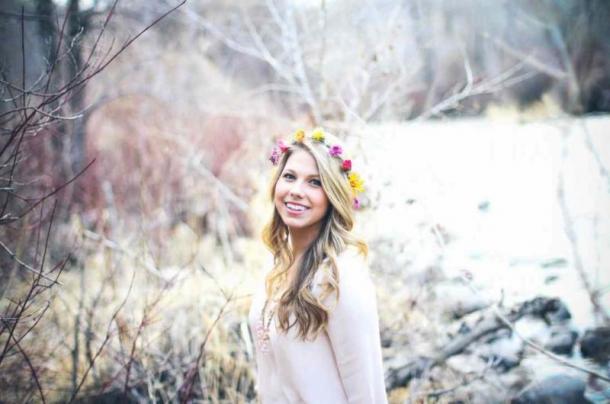 Bart Herbison, Nashville Songwriters Association International (NSAI) President, said it best: "Get with Lucy, or get out of her way." The "Lucy" Herbison is raving about is the rising Country Singer/Songwriter Lucy Scholl who announces today she will release her new self-titled 5-track EP on July 22nd. The EP was recorded and produced in Nashville by Brandon Metcalf (He Is We, Second Hand Serenade, Due West) and draws comparisons to the pop sensibilities of Taylor Swift with the true country passion and songwriting style of Martina McBride and Carrie Underwood. For more information, visit: www.lucyscholl.com.
While this will be her debut EP, Lucy Scholl is far from being a stranger to the music world. In early 2012, Lucy's very first song, "Walk with Me,"was used in a campaign for the National Arthritis Foundation's charity walks in Dallas. She has also landed opening billings with Tyler Ward,the country superstar who hit #5 on Billboard's Top Uncharted 100, plus performances with The Nashville Tribute Band, Due West and more.
At only 20-years-old, Lucy understood the importance of linking up with the best team possible to match the power and quality of her songs so linking up with Metcalf in Nashville was an obvious choice - even if it meant shuttling back and forth from her home in Dallas to the studio Nashville, all the while traveling the country on tour. To Lucy, the opportunity to work with at top producer in the capital of country music went beyond simply the outcome of the EP - she knew in order to grow as a singer and performer, she needed to be pushed to her limits. Metcalf succeeded in doing just that - forming an EP that truly represents the strength, power, and confidence Lucy embodies.
There was one particular moment in the studio when, thanks to the encouragement of Metcalf as a producer, Lucy noticed a drastic turning point in her career. While recording the track "Blue Eyes," Metcalf asked why she was backing off the high note that should be the song's climax. "I'd always envisioned it being big," explains Lucy, "but I'd been trained - don't belt, don't be too loud, don't do these things. Some of my training had put me in a box." Still, she knew this note deserved to be huge. So with Metcalf's encouragement, she turned the mic off, tried it alone a few times, then asked Brandon to start rolling tape and started singing. Everyone in the studio went slack jawed. "That moment in particular,"recalls Lucy with a smile, "made me realize that I can be whoever I envision myself being."
The 5-track EP features the powerhouse single "Feel Alright," available now on iTunes. The single showcases Lucy's energetic charm and undeniable talent. "'Feel Alright' was the first song I wrote after about a year hiatus/soul searching," explains Lucy. "It was the song that defined what the rest of the EP would be like."
Lucy Scholl will release her self-titled EP on July 22nd. For more information and tour dates, visit: www.lucyscholl.com.