Luscious Jackson Premieres First New Track in 13 Years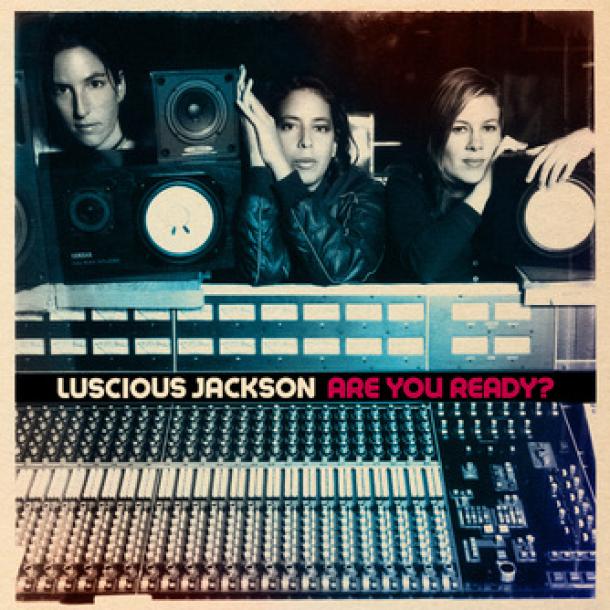 It's been thirteen years since New York's LUSCIOUS JACKSON released their last album Electric Honey and decided to pursue other endeavors (Jill writes with and produces other artists, Kate is an Emmy award winning television producer who's worked on the Ellen DeGeneres and George Lopez shows, Jill and Gabby released solo albums in 2007, all are mothers).  Now they're back at work on a new album and Rolling Stone has the premiere of their first single, "Are You Ready?"
Singer/bassist Jill Cunniff elaborates on the music, "Our mission is still the same - to mix up our favorite music - hip hop, 70's punk and soul, dance pop and anything we feel like. The new song 'Are You Ready?' is stylistically classic LJ with some new twists. Lyrically it's about coming back together as a band, as well as a motivational song. It's about revolution, personal or political."  The track is produced by Luscious Jackson and recorded by Cunniff.
Like many artists nowadays, Luscious Jackson is forgoing the label world and going the direct-to-fan route, releasing their new album exclusively through PledgeMusic.  All 'pledges' will receive a copy of the upcoming album as well as exclusive content including updates and videos from the band.
Fans will also have the chance to get involved in multiple premium offers - from Jill's paintings, Kate's painted drum heads, Gabby DJing your party, signed tour books and laminates, an NYC walking tour, music lessons, Skype and Google Plus chats, a private house show (better save up for that one) and many interactive experiences the band has never made available before.
In addition, the Pledge campaign will also donate a portion of the pledges to the Child Welfare League of America, a powerful coalition of hundreds of private and public agencies serving vulnerable children and families, helping improve the lives of millions of children in all 50 states.  You can PLEDGE HERE."We disbanded in 2000, knowing that having families and touring wouldn't mix," continues Cunniff.  "We had a great final run of shows. We have been friends since high school and there was always room for reinvention. We have an opportunity to become an independent band right now and it's really exciting."
Luscious Jackson burst onto the music scene in 1992 after signing to Grand Royal, the Beastie Boys indie label and won Best EP in the Village Voice Pazz and Jop poll for In Search of Manny.  Two years later saw the release of Natural Ingredients on Grand Royal/Capitol Records to critical and commercial acclaim and the band joined label owners Beastie Boys on Lollapalooza and toured across the States gaining a larger following.
Their second full-length album, Fever in Fever Out, was released in 1996, a year after opening for R.E.M. on their "Monster" Tour, culminating at Madison Square Garden.  Luscious Jackson worked with legendary producer Daniel Lanois on the album and together they created the band's most successful album to date.  The album went gold in the States, selling over 500,000 copies and featured the Top 40 single "Naked Eye."  After the release of Fever in Fever Out, the band was seen everywhere from Gap commercials to Jeopardy.  They joined the line up on Lilith Fair in 1998 performing with the likes of Sarah McLachlan, Sheryl Crow, the Pretenders and Emmylou Harris.  The band released Electric Honey in 1999 (which contained the well known single "Ladyfingers") before amicably disbanding in 2000.  The new opportunities of online media have inspired the band to make music again and connect to their fans directly.
Listen to "Are You Ready?" now streaming at RollingStone.com