Lyric Dubee | Alive | Review
Submitted by RJ Frometa on Wed, 01/30/2013 - 18:22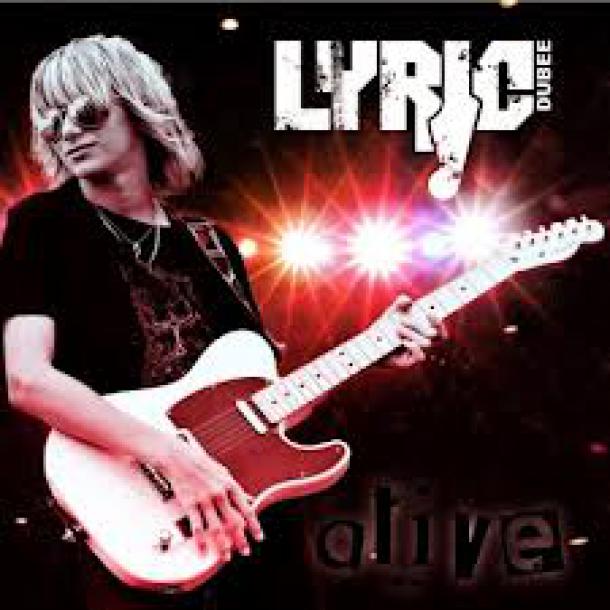 Is there an average age at which a person can be considered mature enough to be under the lights of a reflector or behind the camera? If it is because they become spoiled, adults entering the scene as such also do the same; if it's because of the level of experience, there are many children and young people who have an equal amount or more than any other adult. Whatever the reason, people like Lyric Dubee at only fourteen but with a huge passion for music doesn't give a damn and proof of that might be his new record.
Alive by the young Canadian is an album full of emotions and adrenaline. Crossing bands like Linkin Park with artists like John Mayer, it is something to enjoy alone or with others.
"Perfection" is one song that starts the album in a very mellow way, something you would expect from a group like One Direction or artists like Justin Bieber. It is certainly a song to drive little girl fans crazy who enjoy the music and lyrics rather than cheesy pop. However, "Shout" is the opposite, with a fine touch of John Mayer meets Incubus. The guitar riffs and drum beats are rather simple but amazing and his voice manages to fit perfectly. The brief but brilliant guitar solo adds an extra element of awesomeness to the track.
"She's The One" is going for a somewhat country rock sound. Unlike the first song, this is a "romantic" but more mature song. The adult voices in the chorus add a touch to the song that makes it more amazing than it already is. Lyric's voice has grown in such an incredible way. The sound is fast, fun, and entertaining. The riffs are excellent, perfect for making you dance. "Alarmed," on the other hand, is full of inspirational lyrics where Dubee sings over and over again for those who have been disappointed and those who think they are good for nothing: they are not alone. There's someone that cares about your situation.
"Star" begins in a rather gloomy way with a riff that immediately catches us, with some folk vibes in it. The drum beats and bass lines might not be the stars of this show, but they certainly can be felt. Again lovely but bold vocals, along with the synthesizer in the choir, are just great. And again we can see some good aspects similar to those found in the music of artists like John Mayer.
"Tears" is the final track, and as indicated in the title, is a remix so you can expect some electronica elements during the song. With electric guitar riffs with synths and a voice with a bit of auto tune, it is like a good cross between Depeche Mode and Duran Duran. It's entertaining, good pop and once you hear it, you might not be able to stop humming it.
In conclusion, although this is not a record that would blow your mind and drive you crazy, it is a pretty cool record to sit and enjoy, maybe even to sing along to. It is not so heavy, but not so soft either.