Made In The UK Presents the TONY KOFI QUARTET
Submitted by press on Wed, 06/17/2009 - 23:24
Tony Kofi is one of the UK's outstanding saxophonists, 2008 Best Instrumentalist BBC Jazz Awards and MOBO nominee amongst his most recent recognition.  Since 2000 Tony Kofi Quartet have been performing together, inspired by the more visceral end of the hard bop of the 1960s.  His quartet moves through vibrant swing to reflective lyricism with a powerful rapport, bridging the heavyweight American tradition and European individuality.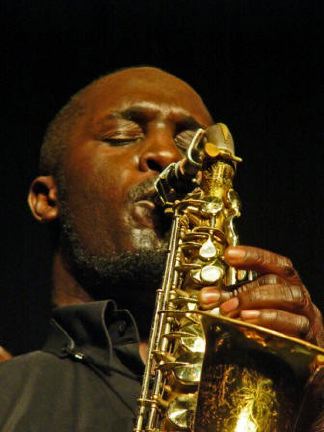 As well as leading the quartet, Tony is the youngest, and only UK, member of the renowned World Saxophone Quartet with David Murray, Oliver Lake and Hamiet Bluiett  – touring with them again in 2009, along with tours of Europe with Abdullah Ibrahim, and Jamaaladeen Tacuma. Tony has played frontline with Branford Marsalis, Courtney Pine, Clifford Jarvis, Dr Lonnie Smith, Gary Crosby's Nu Troop, Jazz Jamaica All Stars, Afropeans, Queen Latifah, US-3, Salt 'n' Pepper, to name just a few.
In 2005 Tony Kofi Quartet released All is Know (Specific Jazz), arrangements of compositions by Thelonious Monk and performed Monk's entire repertoire in marathon six-hour performances at London Jazz Festival in 2003 and 2005.  In 2008 they released their own compositions, The Silent Truth on Specific Jazz.
TONY KOFI QUARTET
Tony Kofi (saxes), Jonathan Gee (piano), Ben Hazleton (acoustic bass) & Rod Youngs (drums)
Sunday, June 21st Sweet Rhythm, New York 8 & 10PM
double bill with Tim Garland's Lighthouse Trio
Sweet Rhythm
88 Seventh Avenue South
New York, NY 10014
212-255-3626