March 2011 Bluegrass Ball News!
Submitted by press on Thu, 03/03/2011 - 05:33
Chances are if you've been to a bluegrass festival the memories most prevalent in your mind are not so much that of the "scheduled" performers but more of the impromptu jams and unscheduled collaborations.  It's with that spirit that the McCoury family decided to embark on a traveling bluegrass festival that they are calling The Bluegrass Ball.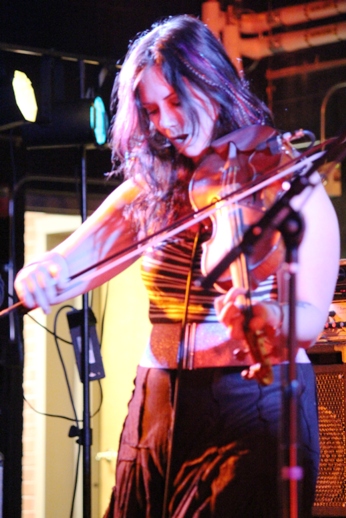 Ask most string musicians young or old and they will mostly likely tell you they either want to play with the McCoury family if they have not already.  The McCourys are known for not only their ability to play with just about anyone but also for actually doing it!  Due to this willingness to play with other musicians, the McCoury family is known as heavy weights on the festival and bluegrass scene, even having their own wildly successful festival "Delfest".  The McCoury's decided to not only play in this festival but also promote it themselves making the festival on wheels more accessible to fans by playing more intimate venues that collaborate in giving fans a great value at a reasonable price.
Along for the ride over 4 nights in both Chicago and St. Louis are mandolin extraordinaire Jeff Austin (Yonder Mountain String Band), Drew Emmitt (Leftover Salmon and Emmitt-Nershi Band), and bluegrass up and comers Head for the Hills. This run of shows will be nothing short of epic. With this particular line up there are sure to be some phenomenal collaborations and each show will certainly be unique from the next!
Just added to the already impressive Chicago and St. Louis Bluegrass Ball lineup is Allie Kral fiddler extraordinaire from Cornmeal.  Allie will join already confirmed Travelin McCourys, Jeff Austin (Yonder Mountain String Band), Drew Emmitt (Leftover Salmon and Emmitt-Nershi), and Colorado Heavy hitters Head for the Hills.  This lineup will begin Chicago for a 2 night run at the Abbey Pub on March 10th & 11th and in St. Louis for a 2 night run on March 12th & 13th.
---
The Travelin' McCourys do not stand still. They are on the road-and online-entertaining audiences with live shows that include some of the best musicians and singers from all genres.  It's always different, always exciting, and always great music.
No other band today has the same credentials for playing traditional and progressive music.  As the sons of bluegrass legend Del McCoury, Ronnie McCoury on mandolin and Rob McCoury on banjo continue their father's work-a lifelong dedication to the power of bluegrass music to bring joy into people's lives. And with fiddler Jason Carter and bassist Alan Bartram, the ensemble is loved and respected by the bluegrass faithful.  But the band is now combining their sound with others to make something fresh and rejuvenated.
Jeff Austin is best known for his many years playing mandolin for Colorado heavy hitters, Yonder Mountain String Band. Yonder has always played by their own set of rules bending bluegrass, rock and roll, and countless other influences. While most known for his playing with Yonder Mountain String Band, Jeff has played with countless musicians and is sought after by countless musicians and festivals alike.
Revered as one of the most energetic and innovative mandolin players on the jamband/newgrass scene today, Emmitt's "inestimable talents" (An Honest Tune) don't end with just the instruments that can be picked.  Holding the wheel steady on acoustic and electric slide mandolin, acoustic and electric guitar and mandola Emmitt also showcases on recent solo albums superlative storytelling and versatile vocal abilities. Drew Emmitt is best known for his over 20 years with Leftover Salmon and also the past few years with The Emmitt-Nershi Band
Allie Kral is quickly becoming a fiddling force to be reckoned with in the jamgrass scene.  Her years with Cornmeal have made her a road warrior spending over 3/4 of the year on the road on the Cornmeal bus.  Allie has shared the stage with just about any band you can think of from festival stages to the jammy stages she is in high demand amonst artists such as Moe, Leftover Salmon, Railroad Earth, and Keller Williams just to name a few.  Playing with speed and precision Kral's playing appears effortless and wows crowds time and again.
Rooted in the tradition of bluegrass, the music of Head for the Hills is a vibrant mixture of homegrown compositions, traditional harmonies, and an innovative approach to improvisation.  The groups' lyrical nature and songwriting seems to evoke reminiscent feelings of inspiration. In the live setting, Head for the Hills can venture into the myriad of musical styles and sonic landscapes that caters to a boundless array of listeners.