Marco Benevento | The 1up-Colfax | Denver, CO | Review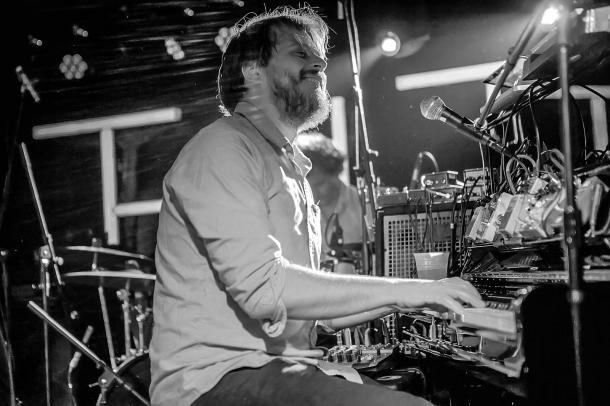 The Royal Potato Family label is releasing Marco Benevento's fifth studio album Swift on September 16, 2014.  Pianist Marco Benevento arrived in Denver as a trio -- with drummer and bassist – for two nights concert in Denver.  Opening with "Risd" from Benevento's Between The Needles & Nightfall record was a catchy, upbeat song and you quickly get a feel for what Marco can concoct on a piano.   With a steady drum/bass beat in the background, Marco plays a piano melody that sounds like an old time piano, midi/synthesizer.  Marco's piano is rigged with a row of what looks like distortion boxes you would normally see connected to an electric guitar.  However, completely unnoticed is the absence of a guitar from this trio.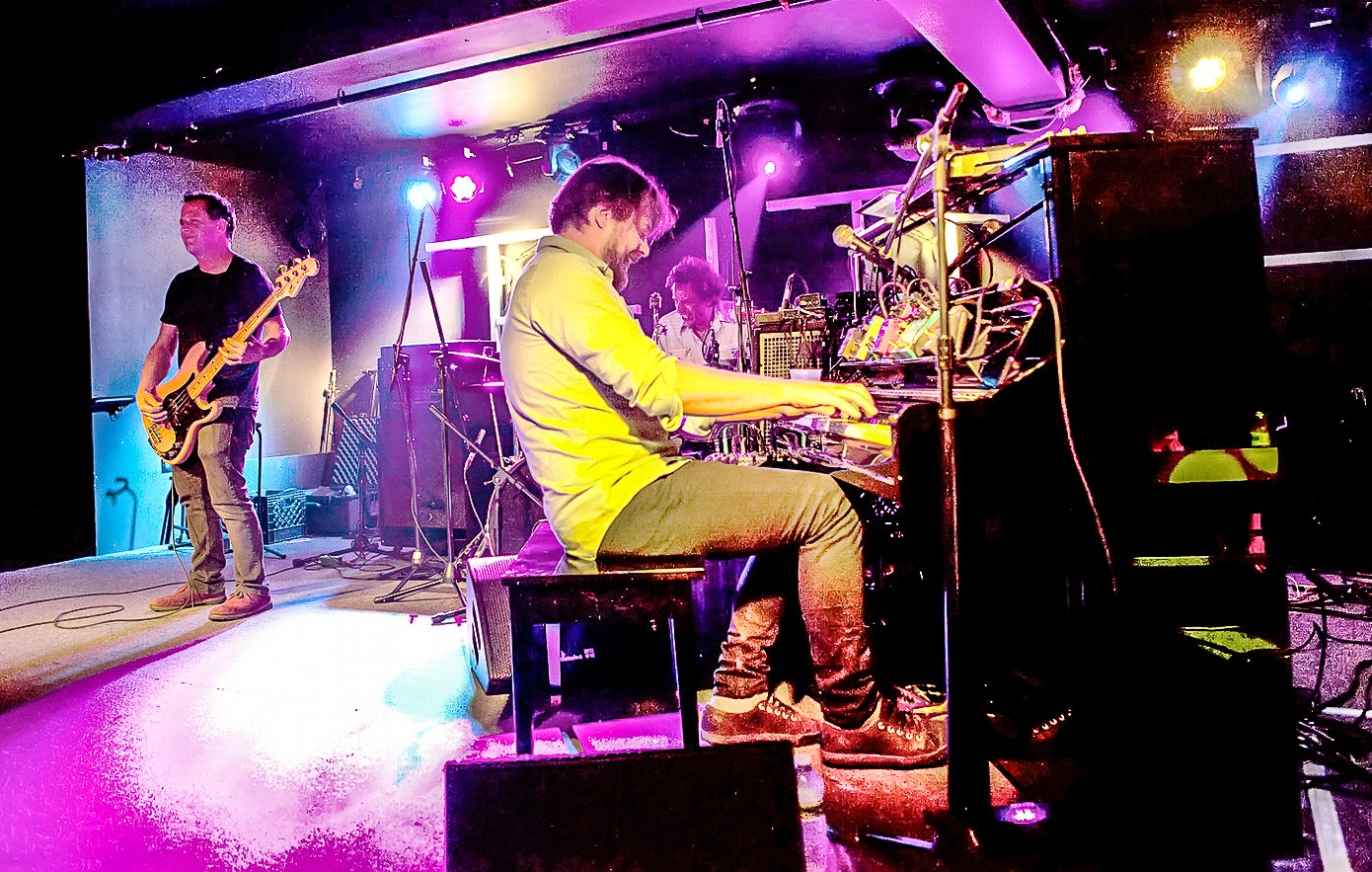 The next song was a much more jammy rock piece with the strobe light working aggressively.  With a Led Zepplin drum like beat and pockets of solos from Marco, it resembles a 70's rock/disco bar.  I didn't have the set list tonight and do not recognize the track but the song sounds like the middle of another great track "Bus Ride" from Marco Benevento's Invisible Baby record.  The next song "Atari" also from their Invisible Baby record started with a beautiful, contemporary instrumental melody but with the drums/bass that kicks in short after.  The next set "Heartbeats", from Marco's Me Not Me record was a slower rock tune layered over Marco's rapid piano solo – Marco convulsing over the piano here is just sick!  Then, Marco proceeds into a funk groove set.   So diverse is Marco Benevento, his music can easily fit into this Denver 'rock' / upbeat concert venue, or perhaps a more subdued jazz setting like Dazzle up the street (where Marco has performed), or even as theme songs to say The Lego Movie with its range of emotional expression.