Marco Benevento: Video Premiere + Record Store Day + Tour Dates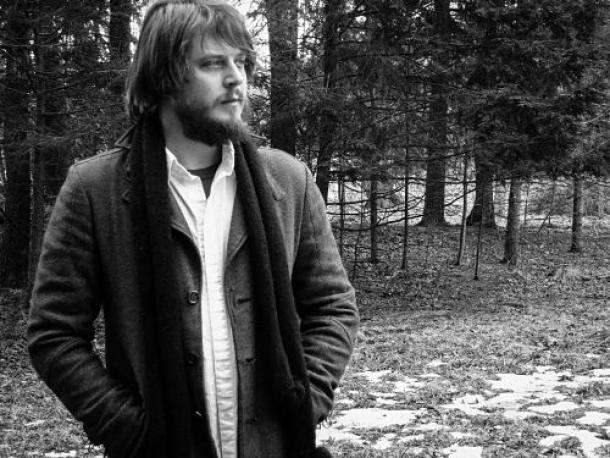 Marco Benevento has unveiled a new video for "This Is How It Goes." Premiered yesterday by Alarm Magazine, the track is one of two collaborations on his most recent album TigerFace to feature Kalmia Traver of Rubblebucket adding vocals. Traver appears in the video alongside Benevento and his band comprised of bassist Dave Dreiwitz and drummer Andy Borger. Watch "This Is How It Goes" here.
It has also been announced that Benevento's label, The Royal Potato Family, will reissue his debut studio album, Invisible Baby, on limited edition blue LP for Record Store Day 2013. The recording, which was originally released in 2008, turns five this year. It includes the songs "Bus Ride," "The Real Morning Party" and "Atari" that have become staples in Benevento's repertoire.  Upon its initial release, David Fricke of Rolling Stone wrote: "On Invisible Baby, Benevento sculpts his pieces with playful weirdness (the insect-dance hook of 'The Real Morning Party') and addresses the melodies and spaces in 'Ruby' and 'You Must Be a Lion' with heated grace. He can go long and wild: swinging between rude-synth fun and high-speed piano breaks as if he were both Keith Emerson and McCoy Tyner."
Benevento maintains a heavy tour schedule through the spring in support of TigerFace. Upcoming shows include:
March 21 | Snoe.Down | Killington, VT
March 30 | BSP Lounge | Kingston, NY
April 1 | Beachland Tavern | Cleveland, OH
April 2 | Club Cafe | Pittsburgh, PA
April 3 | Woodlands Tavern | Columbus, OH
April 4 | Cosmic Charlie's | Lexington, KY
April 5 | Zazoo's | Louisville, KY
April 6 | 2720 Cherokee | St. Louis, MO
April 7 | Schuba's | Chicago, IL
April 18 | The Great Scott | Boston, MA *
April 19 | The Blockley | Philadelphia, PA **
April 20 | Brooklyn Bowl | Brooklyn, NY ***
April 26 | Republic | New Orleans, LA ^
April 27 | The Maple Leaf | New Orleans, LA
May 1 | Howling Wolf | New Orleans, LA #
May 15 | Chameleon | Lancaster, PA ^^
May 16 | The Hamilton | Washington, DC ^^^
May 17 | 8x10 | Baltimore, MD ^^^
May 18 | The Southern | Charlottesville, VA ^^^
May 23 | Fete | Providence, RI *
May 24 | Strange Creek | Greenfield, MA
May 25 | Dark Star Jubilee | Thornville, OH
June 21 | Fairfest | Fairfield, IA
June 27 | Bari In Jazz | Bari, Italy
June 28 | Dancity Festival | Foligno, Italy
August 2-4 | Pickathon | Happy Valley, OR
August 16-17 | Equifunk | Equinunk, PA

* w/ Diamond Doves
* w/ Everyone Orchestra & Diamond Doves
*** w/ The Mike Dillon Band & Diamond Doves
# Megalomaniac's Ball w/ Midnight Disturbers, Mike Dillon Band & more
^ w/ The Soul Rebels & George Porter's Tryptophunk
^^ w/ Slackwater News
^^^ w/ Jocie Adams & Arc Iris