Thirty minutes before show time on February 9, the musicians had all arrived at Terrapin Crossroads in San Rafael, California, but band leader Dan "Lebo" Lebowitz was not finished prepping. Backstage, Lebo, bass player Steve Adams, and a three-piece brass section worked on a special arrangement of "China Cat Sunflower" that sounded like a tie-dyed New Orleans Mardis Gras Brass Band. Which was exactly the point, because as Fat Tuesday was being celebrated in New Orleans, Lebo and company were busy making their own Cajun sounds, Marin County style.
"We have a horns section for Mardi Gras; it's the right thing to do," Lebo said, three days before the start of a big ALO tour. On this night the band included Lebo's ALO band mate bassist Adams, who was fresh off a Nicki Bluhm & the Gramblers European tour as well as keyboardist extraordinaire Jeff Chimenti (RatDog/Furthur/Fare Thee Well/Dead & Co./Golden Gate Wingmen) and drummer Jay Lane (Primus/RatDog/Furthur/Golden Gate Wingmen). The ensemble also included soulful Bay Area vocalist Lesley Grant, with whom Lebo has shared the stage at various venues, and guitarist Stu Allen, who plays with Lebo in The Rock Collection and makes plenty of waves with his own Mars Hotel. Oh, and the band also naturally included some crucial bass tones from Terrapin Crossroads restaurant/club owner and Grateful Dead co-founder Phil Lesh.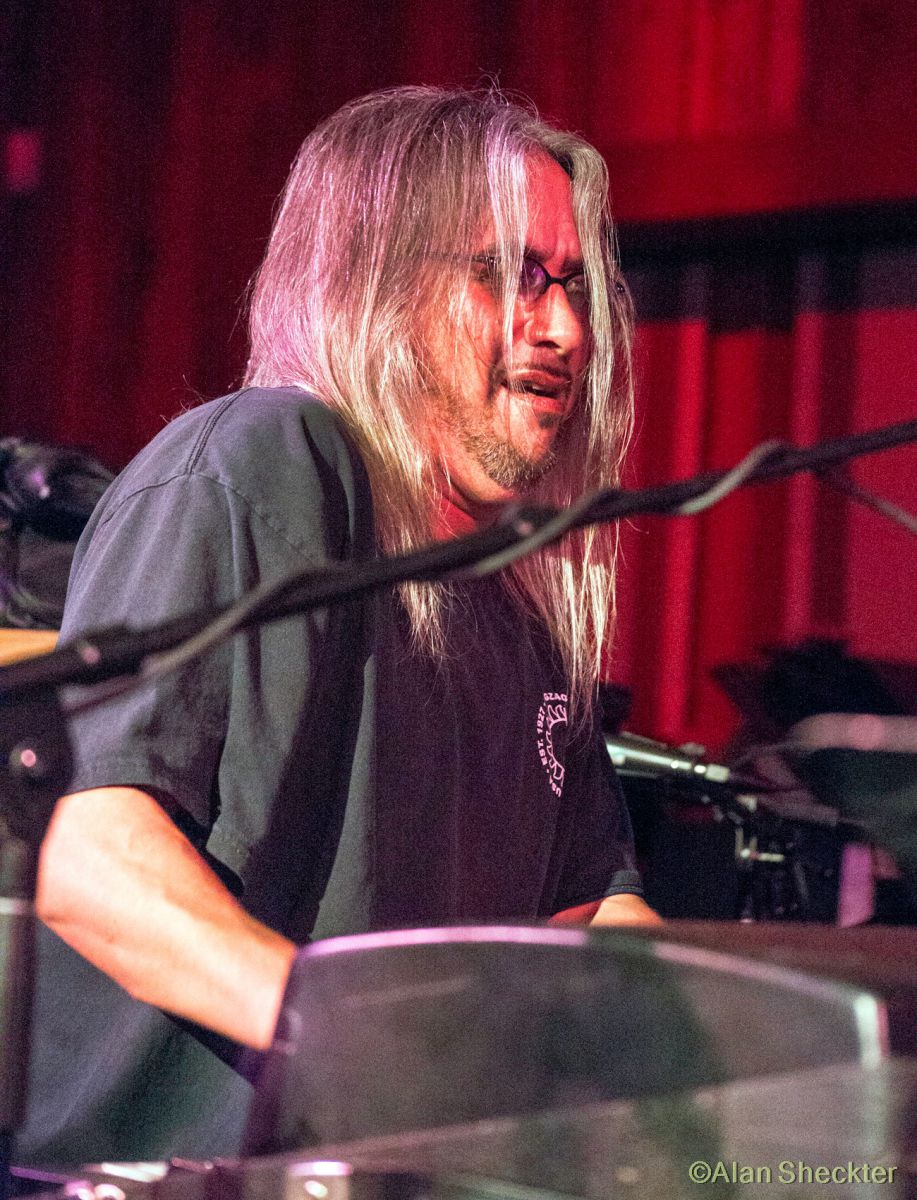 Tonight encompasses what goes on here," Lebo said about the organic coming together of personnel. "Jay (Lane) and Jeff (Chimenti), we've played together with Steve Kimock, and Phil comes down and sits in. We're grateful."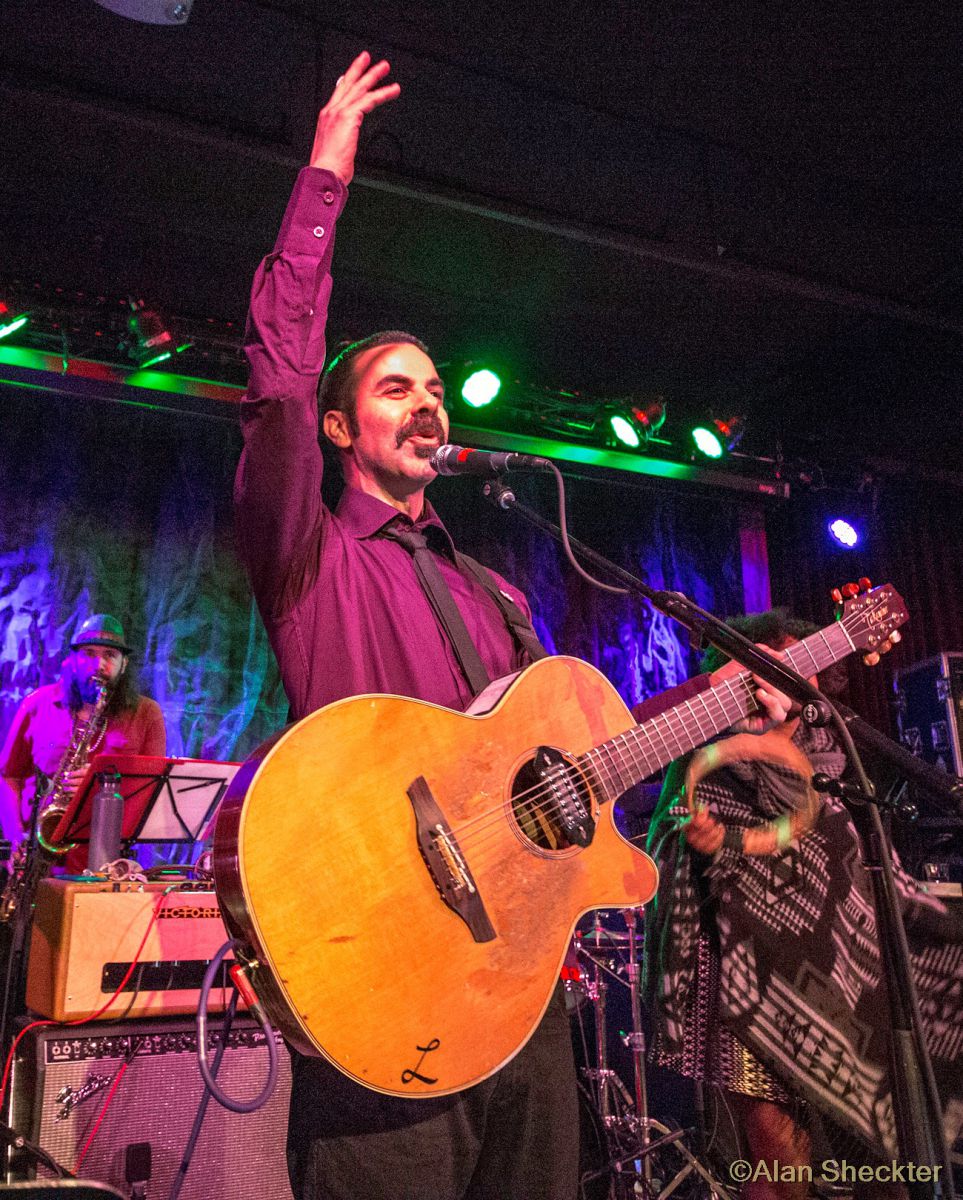 In addition to contacting and logistically arranging this musical get-together, Lebo also adapted several of the songs to include specified parts for horn players Charlie Wilson (trombone), Michael Bello (tenor sax), and Dave Len Scott (trumpet).
"Lebo wrote horn arrangements for tonight," Wilson said, flipping through one of several page-filled prepared red notebooks. "He empowered us."
Led by the musically and personally charismatic Lebo, the band's first set fused a number of different genres of music into a very cohesive set, with impromptu jams all around by each member. The sold-out room was eased into dance mode as Lebo led off with ALO's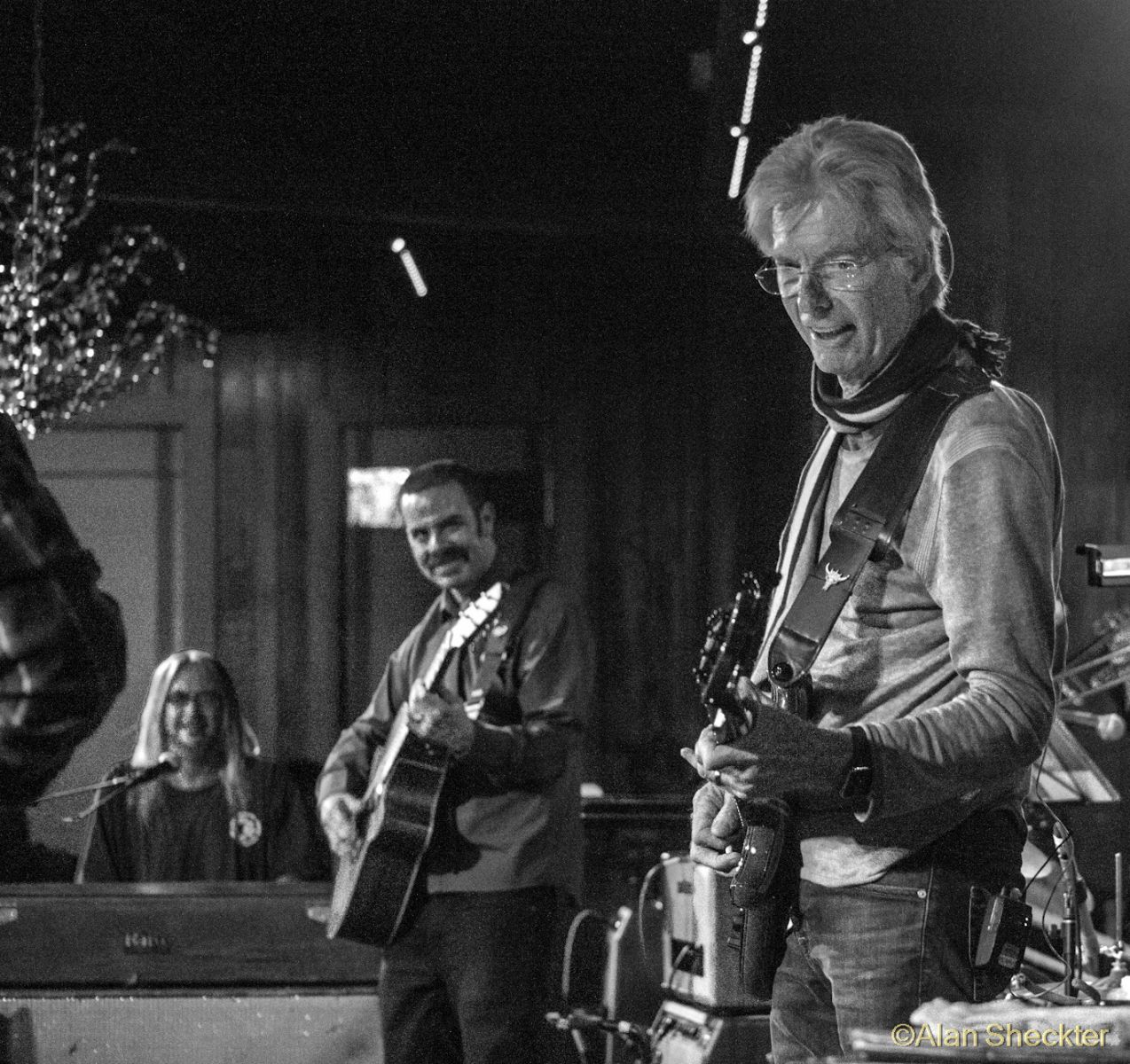 "I Wanna Feel It," and its "Visions of Johanna"-flavored melody. The set also included such selections as the late Allen Toussaint's funky, horn-heavy "Goin' Down Slowly," before Lesh joined the stage. Looking extremely well and fit at 75, Lesh was a major catalyst in the muscular, crowd-pleasing, closing-set sequence of a specially arranged "Rueben and Cherise," as well as the aforementioned "China Cat Sunflower," into the Meters (and oft-Grateful Dead-covered) New Orleans standard, "Hey Pocky Way."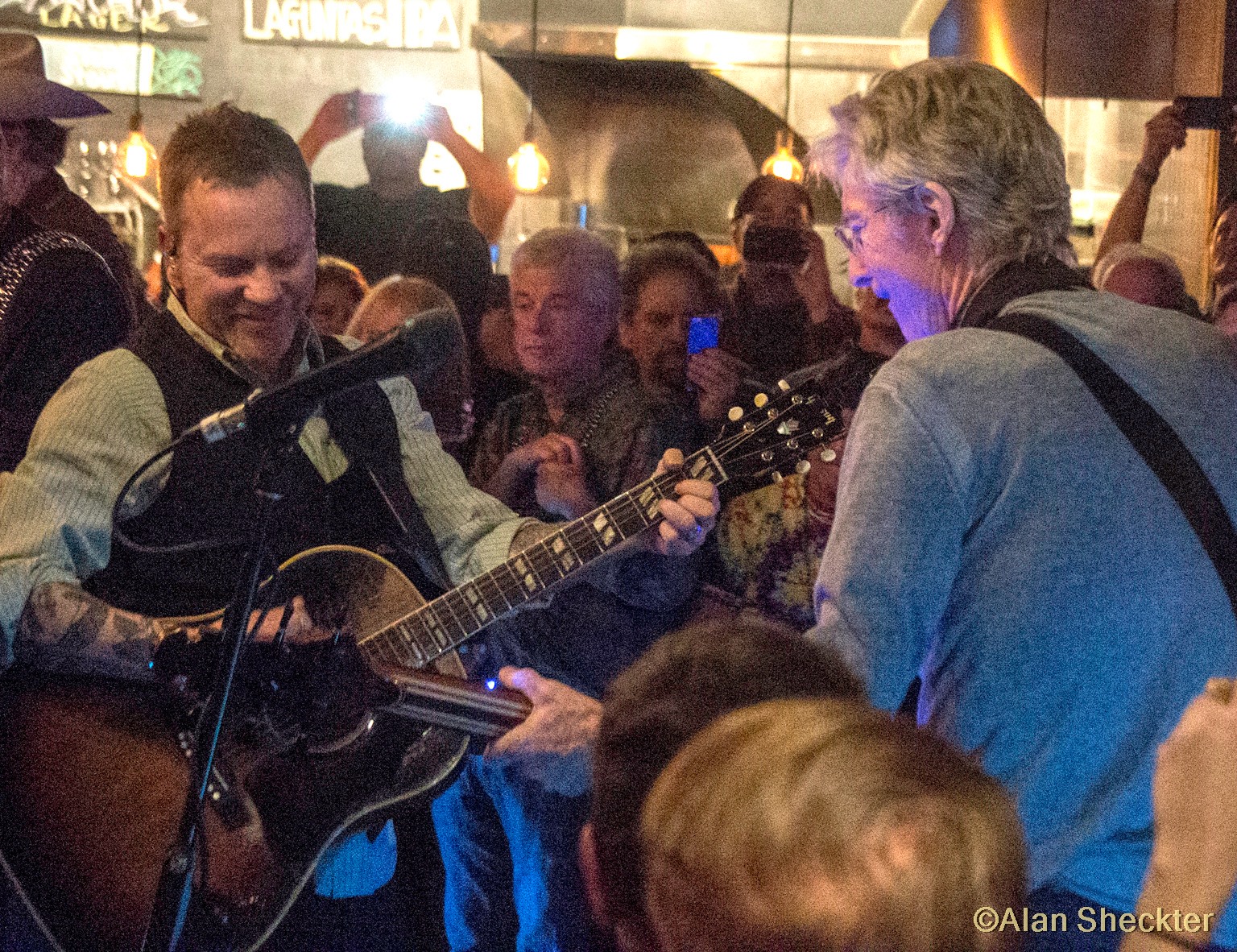 At this juncture, Lebo and Friends took an exceptionally long break as many in the Grate Room, wedged their way next door into the Terrapin Crossroads bar, where actor Keifer Sutherland led his twangy-rock band in a free, 45-minute set, which acted as a warmup for a show in San Francisco a couple of days later. The five piece did a nice job with the audience craning their necks to get a glimpse of TV's Jack Bauer cover Tom Petty and Gordon Lightfoot, with Lesh coming over to boost the bottom end in a set-ending "Knockin' on Heaven's Door."
Meanwhile, back in the Grate Room, there was much more in store, as the horn section played and marched back into the hall in New Orleans second-line fashion, meeting the rest of the band for a spirited, extended "Iko Iko." Firing on all cylinders, the band followed with two ALO tunes, "Try" and "Country Electro," with an excellent "Me & Bobby McGee" sandwiched in between. Scott Law joined the band for another Allen Toussaint tune, "Everything I Do Gonna Be Funky," before the band rolled into a closing medley of Marvin Gaye's "What's Going On," "Eyes of the World," and a horn-driven version of the old funky blues number, "Junco Partner," which ended with the horns parading off the stage into the crowd.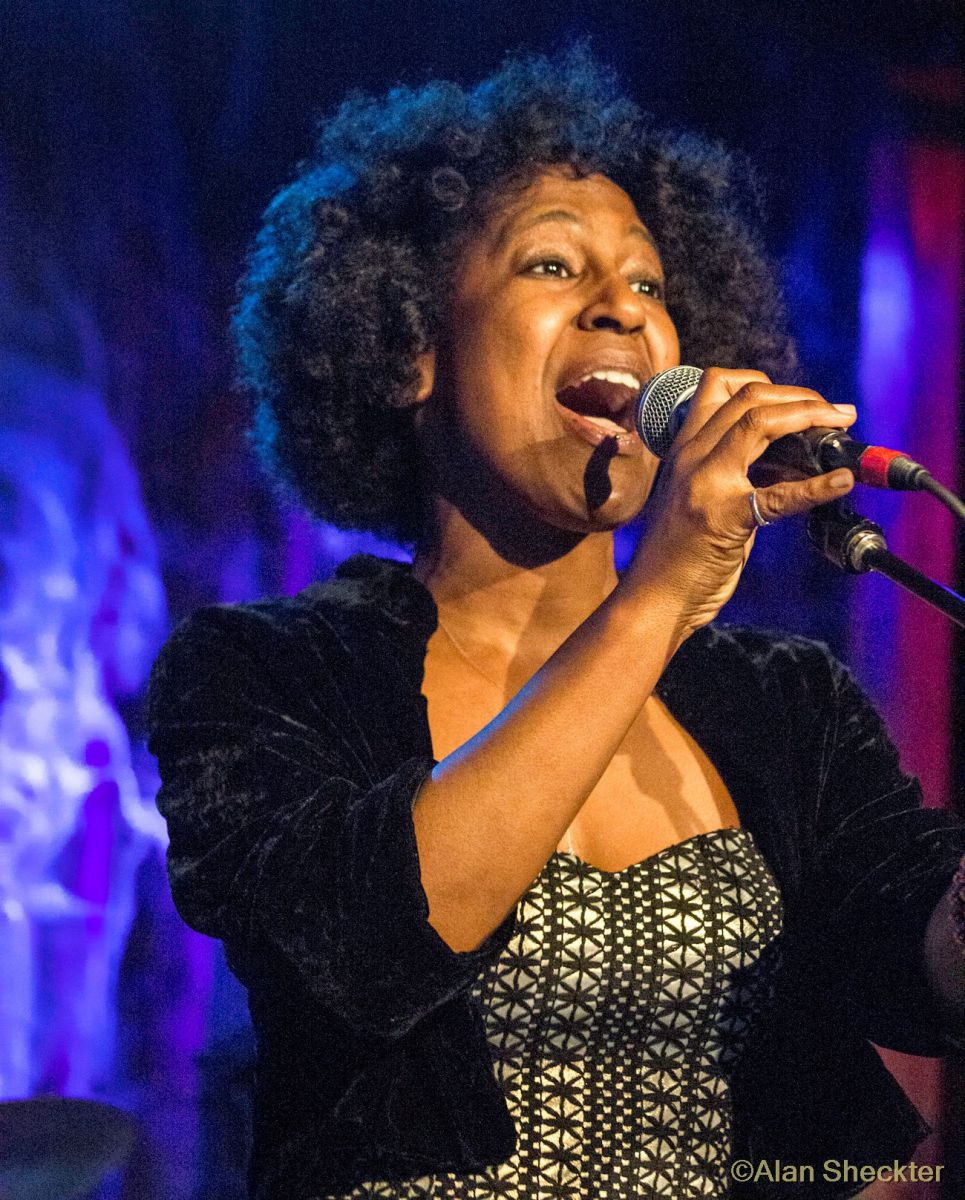 This exceptionally busy night at Terrapin Crossroads, which featured a Mardi Gras-flavored Sausage and Shrimp Jambalaya with Rice entrée for the dinner hour, also included sets of music at the bar by local band San Geronimo and an acoustic pre-dinner set by Scott Law, Ross James, and Dave Zirbel.