Mark Karan's Walk Through Fire
Submitted by press on Sun, 06/28/2009 - 02:23
Because live music's what it's all about…Jemimah Puddleduck will celebrate the release of Mark Karan's Walk Through the Fire by playing on David Gans' "Dead to the World" show on KPFA on July 1st, 2009, from 8 pm to about 9:30 pm.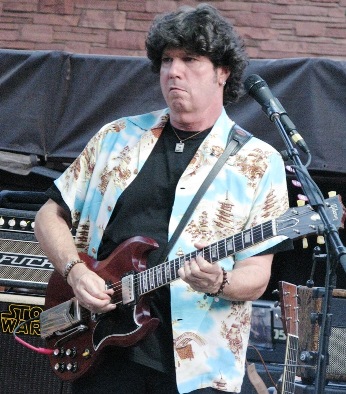 You can hear the show live on www.kpfa.org and www.kfcf.org;  it will also be on www.nugs.net.
Walk Through the Fire will be released June 30th on Quacktone Records and Dig Music and will be available at stores, ITunes, Rhapsody, Napster, Amazon and so forth, and at Jemimah Puddleduck and RatDog shows.
The album features an outstanding cast of musicians, including Delaney Bramlett (in his first posthumous release), The Persuasions, Bill Payne (Little Feat), The Rowan Brothers, Mike Finnigan (CSN, Hendrix), Hutch Hutchinson (Bonnie Raitt), Pete Sears (Jefferson Starship, Rod Stewart), Wally Ingram (Sheryl Crow, David Lindley), Jimmy Sanchez (Roy Rogers), and more. It also introduces "Jemimah Puddleduck" (JP), Mark's collaboration over the last decade with John Molo (Phil Lesh & Friends) on drums, JT Thomas (Bruce Hornsby) on keys, and Bob Gross (Albert King, Delaney Bramlett) on bass.
Dead to the World is heard regularly on Wednesdays 8-10pm on listener-sponsored KPFA 94.1 fm in Berkeley, California - hosted by musician/journalist David Gans, who will soon be celebrating his 25th anniversary in broadcasting.  More information at http://cloudsurfing.gdhour.com