Martin Sexton | Ogden Theater | Denver, CO | Review & Photos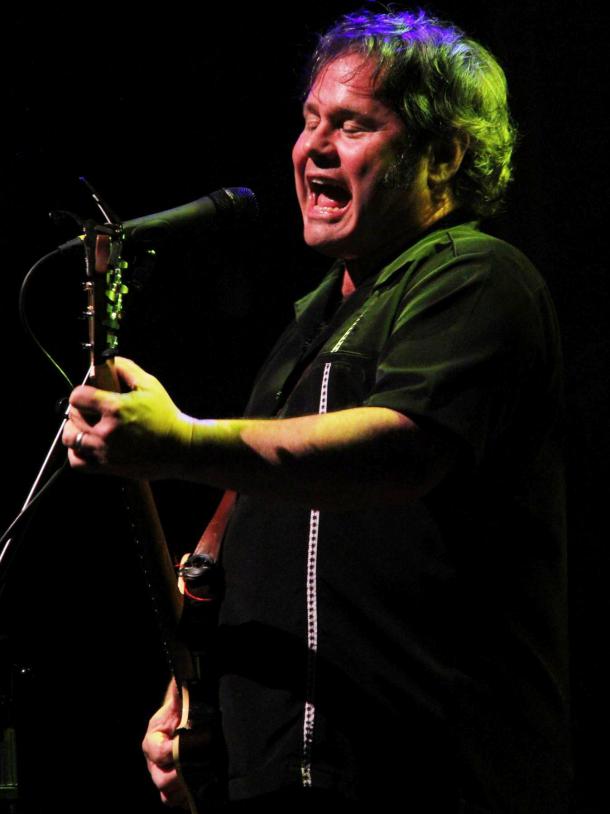 Martin Sexton is a powerhouse of sound. He can easily fill a room, and every heart therein, and he don't need no stinking band. His songwriting ability and vocal abilities come through solid on his records, but live on stage is the proper way to experience Sexton. He emerged at the Ogden Theater in Denver on Thursday night with nothing more than an acoustic guitar, some effects pedals and a couple of microphones (one running effects), and proceeded on through an hour and a half long set that was nothing less than a balls-to-the-wall throw-down, both musically and vocally.
Seeing Sexton perform is reminiscent of watching one of your good friends jamming out around a bonfire. His rapport with the audience is warm and provoking, even a bit on the wry side. "Livin' the Life" was presented as a song about "chasing dreams and quitting that corporate gig…starting an organic Rocky Mountain Oyster bar."
Vocally, there is nothing that Sexton cannot do. In terms of soul, this guy can take on anyone in the R&B world, anyone in the folk world. His dynamic goes way beyond being equally adept at the highs and the lows; he can scat, and his beatbox abilities are right up there with that of the all-stars of old-school hip-hop, as evidenced on "Diggin' You". He'll sing a deep bass line to accompany his acoustic guitar, and then use his voice as a tight pocket drummer riding a hi-hat beat.
Perhaps above all, the man is a humanitarian. He addressed the crowd as "brothers and sisters" and they obviously felt the kinship, responding with a clap-a-long/sing-a-long to a run through of "Beast in Me" and "Diner." Sexton talked about letting go of material attachments in a gorgeous "Fall Like Rain," the title track of his latest EP (which he announced was for sale at the merchandise table for five dollars, and free for anyone currently out of work). Sexton truly believes that music is a right for all, and not merely a privilege for some.
"I love my job…so glad I got fired back in 1992. I guess it was a good thing that I got caught messing with the boss's daughter," he joked just before a "Real Man" that morphed into an ending of choruses of Led Zeppelin's "Your Time is Gonna Come."
The evening's performance was stout, with nary a shred of mediocrity. A cover of "Wish You Were Here" by Pink Floyd had the whole place singing along. Tunes including "Friends Again," "Gypsy Woman," "Angeline"and"My Faith is Gone" were anchored by Sexton's rendition of Buffalo Springfield's "For What It's Worth."
"I think we're in the new 60s, it's time to start singing these old songs again," he commented, "and start walking the walk."