Marty Atkinson & Katy Boyd Join to Form Blue Cactus Choir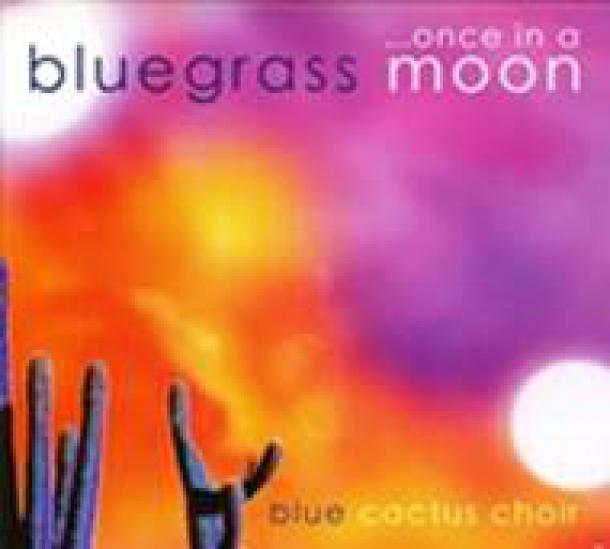 San Francisco Bay Area-based singer/songwriters Marty Atkinson and Katy Boyd have joined forces to form Blue Cactus Choir and will release their debut album, Once in a Bluegrass Moon, January 15 on Porgy Records. Beautifully recorded by Thom Jutz (Nanci Griffith) at his studio in Nashville, the new CD was produced by Jutz, Atkinson and Boyd and features 21 original songs that focus on relationships, as well as funny, insightful stories and some rough tales of the road, all accented with luxurious vocal harmonies that recall Crosby, Stills & Nash and Fleetwood Mac. Backing the duo is a cadre of Nashville A-list players including Justin Moses (banjo, mandolin, fiddle) and Mark Fein (bass), both of Ricky Skaggs' band; as well as Fats Kaplin (steel guitar), Gary Smith (piano), Lynn Williams and Steve Brewster (drums) and Thomm Jutz (guitars, keyboards).
On Once in a Blue Moon, Atkinson and Boyd craft a relaxing blend of bluegrass, country and folk sounds that fit like a comfortable pair of boots. The new CD is a ramble through the southwest, where the banjo meets the gut string guitar and the harmonies flow freely. Marty's love affair with Mexico is evident on songs such as "Blue Moon Over Mexico," "Southern Bird," and "Blind Date at Juanito's;" while he cuts straight to the truth on "I Wish You Were Mine" and "Sweet Love." Katy puts her distinctive stamp on whimsical songs such as "A Cat Called Ginger and a Dog Called Fred Astaire" and "Love in the Emergency Room," while offering up tender remembrances on "Going Home," "Hey Grandpa" and "Dad's Song."
Bluegrass picker Marty Atkinson's original band, Cactus Choir, had a convoluted, but passionate affair with several major labels, including a combined 10 years signed to Atlantic Records, EMI and then Curb/Universal. Their debut album on Curb/Universal was a finely woven blend of Marty's choral harmonies, first-rate songs and superb musicianship, which also spawned a single that cracked the Billboard magazine Hot Country Top 100 for eight weeks. But the changing country music climate at the time resulted in Cactus Choir falling victim to a roster cut.
Witty, spicy singer/songwriter Katy Boyd has been compared to Tom Waits, Janis Ian and Townes Van Zandt, weaving poignant stories that are personal in their origins, but universal in their appeal. Her 2011 CD, Paper Hearts, drew rave reviews and strong radio airplay both in the U.S. and in England. A native Californian, Katy Boyd grew up listening to American and Irish folk music, as well as Tchaikovsky. After a few chance meetings with folk music legend Joan Baez, Katy taught herself to play guitar and later won a Northern California songwriting contest. A short courtship with Virgin Records brought her to the UK, and although a deal never happened, she stayed in England for many years.
Katy gave up playing music for some time and devoted herself to raising her children, but found the time to continue to make films and work on sailboats, two of her other passions. She went back to playing music full-time in 2004 and landed a small record deal with a British label, which resulted in her debut album, Ain't No Fairy Tale, produced by Neil Brockbank (Nick Lowe). That album resonated in the top 50 of the Roots Music Report folk chart several times during the summer of 2010.
In 2011, Katy was invited to perform at the Belfast Nashville Songwriters Festival, where she met Thomm Jutz, producer and long-time guitar player for Nanci Griffiths. This meeting was the catalyst for her to come to Nashville and record Paper Hearts. That same year, she met up with Marty Atkinson and began the musical relationship that would lead to the formation of Blue Cactus Choir.