MartyParty at Fox Theatre - 08.20.11
Submitted by mike on Tue, 06/28/2011 - 02:45
Z2 Entertainment is proud to present MartyParty at the Fox Theatre on Saturday, August 20th.  Tickets go on sale Friday, July 1st for $15.00 in advance and $18.00 day of show.
Since the release of his Blueberry Kush EP in February 2011, MartyParty has been rippling a continuous wave of monstrous bass throughout the US.  Whether headlining alongside fellow Monsters of Bass FreQ Nasty and Opiuo or performing as PANTyRAID with co-producer Ooah of The Glitch Mob, his signature sound of purple dubstep oozes through the bins to entrance sold-out dance floors across the country.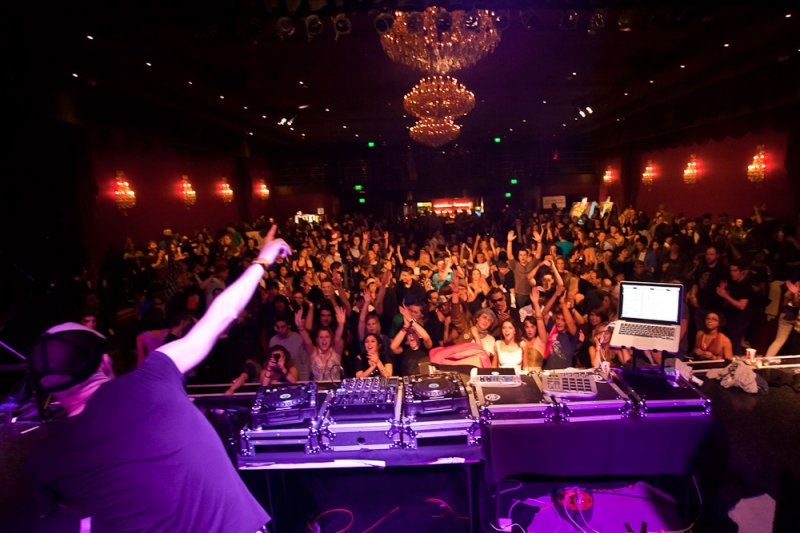 Supporters have grown organically from the loyal tribes of crunkstep purveyors to a newer 100,000 person strong army of sonic kush connoisseurs.  Fans give rise to his PANTyRAID's Superior release, pushing the EP to #1 position on iTunes electronic album charts in April 2011.
When not on the road, the South African-born performer and producer locks down in his Brooklyn-based studio to produce a diverse catalog of original heat-from downtempo compositions that slip behind the curtains of a dark and twisted audio fantasy to intense stadium anthems riddled with hooks and bass.  His exploration into the world of future bass tells an electronic story of Purple-the subject of his debut album release.
Purple hits stores on May 31st, 2011 and is supported by scheduled club and theater appearances throughout the US and Canada, as well as festival dates at Camp Bisco, Lighting in a Bottle and Sonic Bloom.  The 13-track LP begins with a breakfast of "Eggs and Toast" before launching into an amusement park ride that twist and turns through hyper-drive drum & bass and throbbing dubstep.