Mike Acerbo To Release Debut Album "The Search" On February 14th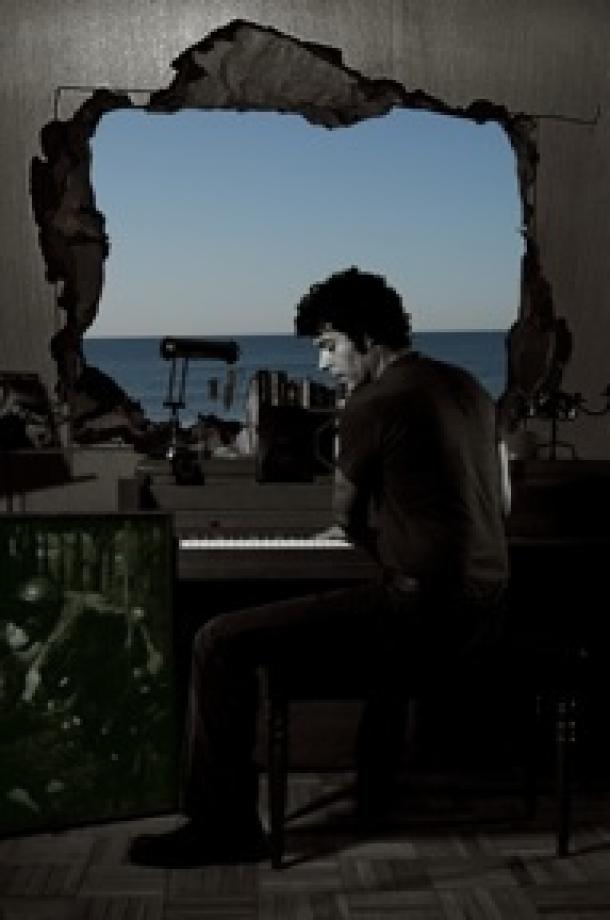 Ten years in the making, folk rocker Mike Acerbo's debut album, The Search, is set to release on February 14th, 2012. The Search is at once intensely personal and universal - rich with themes of love, loss and the search for self. The album combines a unique combination of sounds, drawing comparison to the likes of Sufjan Stevens, The Avett Brothers and Guster. With intricate arrangements of cellos, fiddles, piano, recorders, brass and guitars -the album unwinds into a fairytale full of dark imagery, with an other-worldly feel that battles that of Florence & The Machine.
Adopted into a large, loving family in the suburbs of New York, Acerbo's childhood was darkened by the tragic losses of a childhood friend, his mother and a brother. Music became his refuge - an enchanted forest populated with the images, artwork, poetry and sounds of his sisters' extensive LP record collection.
Eventually, Acerbo moved to the city and began to pursue a music career. "There was a point, when I felt so alone with my troubles, that all I had were the quiet hours after midnight and a song," he explains. "I wrote all the time, to get away from myself and to express the struggle I was going through. I had stories to tell and songs were the best way I knew how to get them out." The first track on the album, "Trilby," is about the dark sadness beneath the surface of Trilby, a waitress Acerbo worked with during his restaurant years.
He had begun to record some basic tracks when his musical dreams melted away. Substance abuse promised to fill his voids, yet all it did was silence his sweet, sad sounds. After becoming sober 5 years ago, music reawakened in him. Ironically, it was a single song of loss that resurrected his passion.
In the summer of 2009, Acerbo felt compelled to record a demo of the deeply personal "Robbie," a song about the meaningful life and tragic death of a close childhood friend. Rob's mom had learned of the song, and Acerbo promised her that one day she would hear it. The overwhelming response to "Robbie" inspired him to return to the studio to record his first full-length CD.
"A light bulb went on," he says. "I decided I had to make a record and wanted to make one that listeners would want to curl up on the couch and have a relationship with - the way I did as a kid."
Mike Acerbo will release The Search on February 14th. Please visit http://www.mikeacerbo.com for more information.
-
The Search Track Listing:  
1. Trilby
2. Blueberry Moon
3. Fairy Tale Love
4. Mother
5. The Search
6. Where The River Meets The Sea
7. No Moon
8. Beast
9. Robbie
10. Like The Tide
11. The Night Light