The Milk Carton Kids return to Denver 8/26, celebrate 12k album downloads in 2 weeks
Submitted by mike on Mon, 08/01/2011 - 18:56
Produced by The Milk Carton Kids (Kenneth Pattengale and Joey Ryan) and Eric Robinson, PROLOGUE contains nine new songs recorded live and mixed over four days at Marlay Studios in North Hollywood. PROLOGUE also includes an expansive and insightful foreword penned by Joe Henry. Read the foreword below.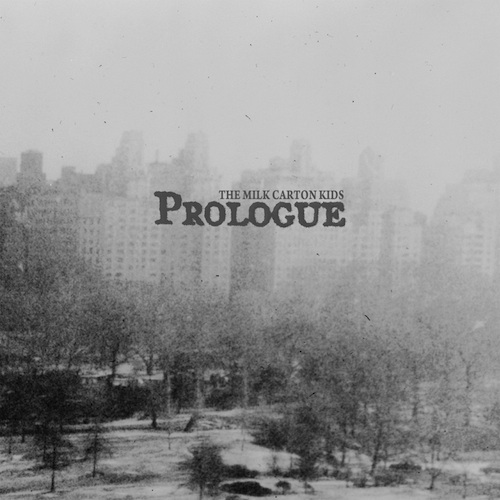 A limited run of PROLOGUE will be printed on CD and vinyl for purchase. CD and vinyl copies of PROLOGUE are available for pre-order now thru July 18th. After July 18th physical copies will only be available at live shows.
PROLOGUE will be made available for free download from www.themilkcartonkids.com starting on July 19th. No email necessary.
Starting in Phoenix, Arizona on August 10, 2011, The Milk Carton Kids will begin a tour of 46 shows across the United States and Canada in support of PROLOGUE. The first leg of dates (west coast) are included below.
--
Tour Dates:
August 13 – Los Angeles, CA – McCabe's
August 14 – Ventura, CA – Zoey's
August 16 – San Francisco, CA – Cafe Du Nord*
August 18 – Portland, OR – Doug Fir*
August 19 – Seattle, WA – Rendezvous*
August 21 – Vancouver, BC, Canada – Railway Club
August 23 – Salt Lake City, UT – Kilby Court
August 24 – Logan, UT – Logan Arthouse
August 26 – Denver, CO – Soiled Dove
August 28 – Oklahoma City, OK – Blue Door
August 30 – Austin, TX – Lambert's
August 31 – Dallas, TX – Poor David's Pub
September 7 – Nashville, TN – 3rd & Lindsley **
September 8 – Bloomington, IN – The Bishop **
September 10 –  Louisville, KY – Uncle Slayton's **
September 11 – Chicago, IL – Schuba's **
September 13 – Milwaukee, WI – Mad Planet **
September 14 – Minneapolis, MN – Aster Cafe
September 15 – Ames, IA – M-Shop **
September 17 – St. Louis, MO – Off Broadway **
* with Andrew Belle
** with Tom Brosseau