Mountainside Mardi Gras Brings the Spirit of New Orleans To Colorado
From just below sea level to a mile high come the sights and sounds of Mardi Gras, the bead-tossing, costumes, big brass, jazz and funk, all the way from New Orleans to the mountainside of Colorado on Saturday Aug. 8. With a full day of festivities straight from the heart and soul of one of the world's largest celebrations, Mountainside Mardi Gras is Bourbon Street at Red Rocks Amphitheatre, packed full of New Orleans-based acts like headliner and Grammy Award-winning Dr. John, The Dirty Dozen Brass Band and Ivan Neville's Dumpstaphunk, just to name a few.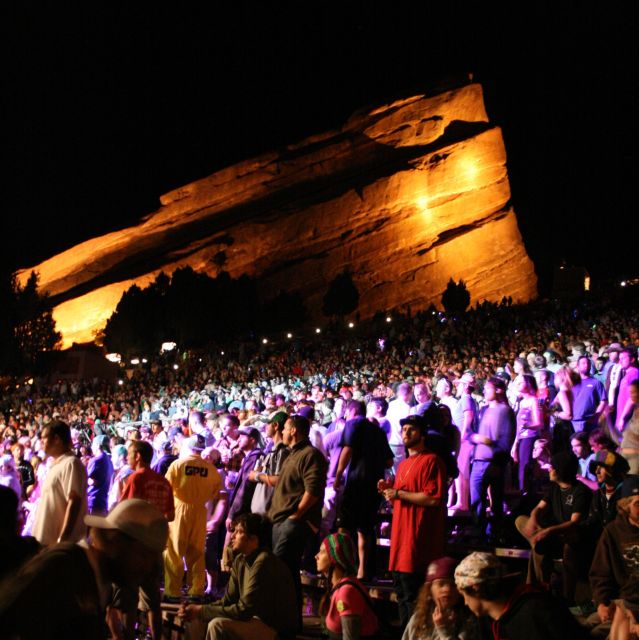 With Colorado's favorite venue full of costume-wearing fans, dressed down in the traditional mask, feathers, green and purple, additional artists like George Porter, Jr., Papa Grows Funk, Big Sam's Funky Nation and Johnny Sketch and the Dirty Notes will be right at home. The epitome of the word festival, Mountainside Mardi Gras is authentic from start to finish, including mini-parades led by the Krewe of OAK and The New Era Brass Band, in which beads and medallions will be tossed as such in New Orleans. DJ Kinetik will be at the top of Red Rocks spinning sets.
"We are truly focused on bringing the sights, sounds, flavor and flair of the New Orleans Mardi Gras to the amphitheatre," said Trevor Jones, President of For/Sure Productions.
Jones and his partners are Denver-natives, but the idea for the landmark festival came by way of Jones' experiences as a student at Tulane University, bringing instant credibility to a vision that has traveled 1,300 miles to honor the good fans of the Rocky Mountain Region. At just 23-years-old, Jones wants to bring his passion for New Orleans and its music to his hometown. To give back to the city that taught him of the bayou sound, Jones is donating a portion of the proceeds to the New Orleans-based Tipitina's Foundation, a non-profit dedicated to revitalizing the local music community and supporting public school music programs in Louisiana.
Gates to Red Rocks open at noon and the music starts at 1 p.m., but Mardi Gras will undoubtedly begin well before gates open the morning of the festival with fans dressed in their best costumes, which is highly encouraged by the promoters. Tickets are on sale now through TicketsWest and are going fast! Expect special announcements soon concerning the festival, a day that invites all to partake in a collage of culture stretching from the Gulf of Mexico to the Colorado Front Range.
For more information about the festival visit, www.mountainsidemardigras.com. Tickets can be purchased at all King Soopers locations, by phone at 866-464-2626 or online at www.ticketswest.com.