Mr. Bojangles To Be Inducted Into Grammy Hall of Fame
Submitted by mike on Wed, 12/16/2009 - 05:27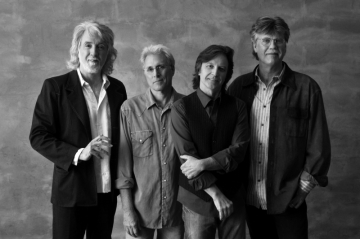 The Recording Academy recently announced that the Nitty Gritty Dirt Band's 1970's recording of "Mr. Bojangles" (by Jerry Jeff Walker) will be inducted into the Grammy Hall of Fame for 2010.  The Hall Of Fame serves as a celebration and reminder of the triumphs and achievements of the recording arts. Selections are drawn from all categories of music, acknowledging the diversity of musical expression for which The Recording Academy has become renowned.
Jeff Hanna (of the NGDB) states, "We're really proud to be so closely associated with a song that has now become an American standard.  God bless Jerry Jeff for writing such a beautiful tune."  He goes on to say that "the band feels deeply honored to have this recording included in the historically significant catalog of material that makes up the Grammy Hall of Fame."
The band recently returned from a Northeast run with stops at Levon Helm's legendary "Ramble" as well as a performance on the Early Show's Saturday Edition's "2nd Cup Café" where they performed a track off of their new album Speed of Life and the storied "Mr. Bojangles".