Multi-platinum country star, Dierks Bentley, at Boulder Theater this week!
Submitted by mike on Tue, 04/20/2010 - 02:48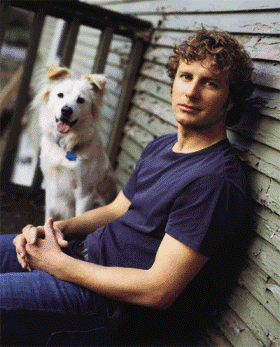 Not so many years ago, he was singing for tips in Second Avenue bars and soaking up country music history at his day job working in the video tape library of the late, great Nashville Network. Today he's among the most successful and relevant country singers in the business. They say Nashville doesn't work like this anymore - that talented strivers with no connections don't stand a chance. But Dierks Bentley proved that Music City's engine still runs and that as a place for education, inspiration and validation, it has no parallel. Critics find him credible. Fans pack his shows. There are precious few new artists recording hits today about whom that can be said. Bentley's kind of country has never been straight-up-the-middle. Instead, the Arizona-native grew up on a potent hybrid of honky-tonk, bluegrass, singer/songwriters, classic country and modern rock & roll, forging his own sound along the way.
The Travelin' McCourys do not stand still. They are on the road and online entertaining audiences with live shows that include some of the best musicians and singers from all genres. It's always different, always exciting, and always great music. No other band today has the same credentials for playing traditional and progressive music. As the sons of bluegrass legend Del McCoury, Ronnie McCoury on mandolin and Rob McCoury on banjo continue their father's work a lifelong dedication to the power of bluegrass music to bring joy into people's lives. And with fiddler Jason Carter and bassist Alan Bartram, the ensemble is loved and respected by the bluegrass faithful. But the band is now combining their sound with others to make something fresh and rejuvenating. It's that attitude, backed up by talent, that marks great musicians, traditional or progressive. The Travelin' McCourys are twenty-first century musical pilgrims and adventurers. They're onto something new, just like Bill Monroe was in the 1940s, but now we can see and hear that adventure live or online.