The Mynabirds Share New Video + New Tour Dates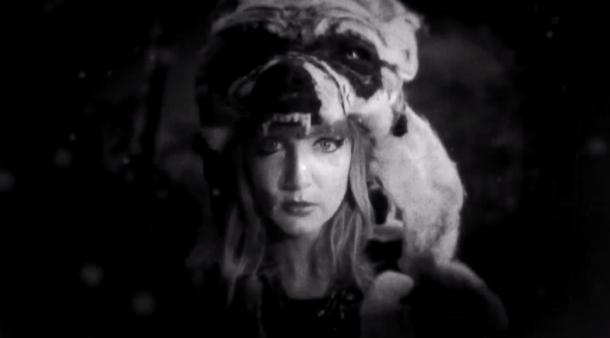 Complete with a custom blend of synth-pop and stomps, The Mynabirds share "Disarm," their second video from their recently released GENERALS (available now on Saddle Creek). The video just premiered on Rolling Stone and was co-directed by the album's producer Richard Swift.  Laura Burhenn explains the strong political and personal message behind the track. "As I was writing this concept record about war and discord and what we can personally do in the face of so much tragedy...I started thinking about how issues in our personal lives play out on the larger scale -- and vice versa," says Laura. "I see people struggling in their romantic relationships -- fists up and always ready for a fight. With that stance, what do they get? Endless fighting. And it seems the same where politics are concerned. I started thinking about the idea of disarming -- and simultaneously the idea of a person who is disarming. What characterizes a disarming person? They smile, they invite you in, they approach you with warmth -- with no arms or armor -- and that's what they get out of you. It's ultimately a real Zen approach to ending fighting on every level. Give the peace that you want to receive, and you will receive it. This one line of the song expresses this idea perfectly: 'You and I are a Siamese form, so what are we fighting for?'"
The Mynabirds will be adding dates to their summer tour, hitting the road along with Okkervil River this August.  Filled with rainbows, truckstop unicorn t-shirts, and bowling alley whiskey shots, The Mynabirds have also released a fun little tour doc set to "Body of Work" and directed by Bliss Braoudakis. Click HERE to watch the video. Check out the dates below to catch The Mynabirds on tour.
Catch The Mynabirds On Tour!
07/25: Memphis, TN @ Hi-Tone Cafe
07/26: New Orleans, LA @ Circle Bar
07/27: Houston, TX @ Rudyard's
07/28: Austin, TX @ The Mohawk
07/30: Phoenix, AZ @ The Crescent Ballroom
07/31: Los Angeles, CA @ Satellite Club
8/1: San Francisco, CA @ Cafe du Nord
08/03: Seattle, WA @ Barboza
08/04-08/05: Happy Valley, OR – Pickathon
08/07: Boise, ID @ Neurolux
08/08: Salt Lake City, UT @ Kilby Court
08/09: Denver, CO @ Hi Dive
08/11: Omaha, NE @ MAHA Music Festival
08/24: Baton Rouge, LA @ Spanish Moon *
08/25: Mobile, AL @ Alabama Music Box *
08/27: Charlotte, NC @ Visulite Theatre *
08/28: Charlottesville, VA @ Jefferson Theater *
08/29: Baltimore, MD @ Ram's Head *
08/30: Pittsburgh, PA @ Mr. Smalls *