Nashville's Sol Cat Announce New EP & Fall Tour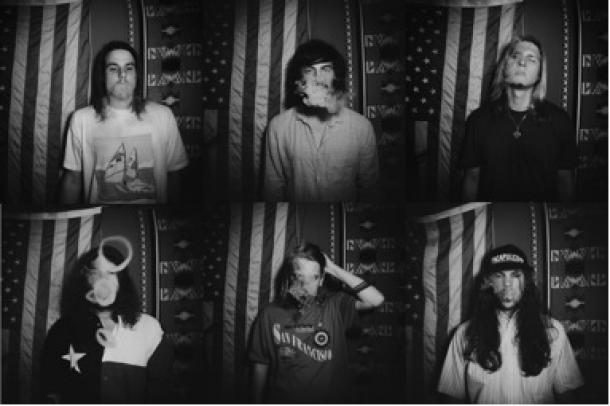 The psychedelic groove-rock 6-piece Sol Cat are kicking off the Fall announcing their latest EP Welcome to Cowabunga to be released on October 1st This EP is a follow-up to the band's self-titled LP, which released earlier this year and debuted at #147 on the CMJ Charts. The album landed the band featured Official showcases at SXSW and at the upcoming CMJ Music Marathon. Sol Cat also announces today they will hit the road this Fall to support the new EP with dates spanning from New Orleans to Cincinnati to New York City. For more on the EP and the tour, visit: www.solcatmusic.com
Before landing in Nashville, Sol Cat's members spent their time across the country, from Miami to Los Angeles, New York City to the Gulf of Mexico. Musical influences span just as wide, yet an eclectic and oceanic resonance remains prevalent in their sound. With George McCrae-inspired grooves, semi-psych synth layers, bouncy bass and slick guitar riffs reminiscent of The Talking Heads, it's no wonder Sol Cat was just named The Nashville Deli's Artist of the Month. The band puts on an energized, electric live show that The Deli explains, "brings out the best dance-rock music that will get your bodies moving."
With such a range of cultural and artistic influences, Sol Cat's creative process is equally interesting. Brett Hammann (lead vocals/songwriter) steers the musical direction of the band while Johnny Fisher (guitar) leads the group into new and uncharted territory. Ryan Usher (drums) provides the rhythmic backbone for Aaron Martin (bass), who also acts as Sol Cat's Art Director. Jaan Cohan (lead guitar) brings catchy licks and skills to melt any face, leaving Jeremy Clark (keyboard/studio engineer) to play intuitively as the music essentially produces itself.
To best explain Sol Cat, think of a midnight drive somewhere warm, certainly the top is down, and yes, a beauty is in the passenger seat. The six-piece band suggests that you can take this foggy, dreamlike scenario with you wherever you go.
Sol Cat will release Welcome to Cowabunga on October 1st. For updates, please head to www.solcatmusic.com.
Fall Tour Dates:
Sept 17 - Conway, AR @ Bear's Den Pizza
Sept 18 - Cleveland, MS @ Hey Joe's
Sept 19 - Columbus, GA @ CSU RiverPark Campus - Woodruff Park Lawn
Sept 20 - New Orleans, LA @ Tulane University
Sept 21 - Mobile, AL @ Alabama Music Box
Sept 28 - Cincinnati, OH @ Midpoint Music Fest (The Drinkery)
Oct 15-19 - New York, NY @ CMJ Music Marathon (Official Showcases TBA)