National Jazz Museum in Harlem November Schedule
Submitted by press on Sat, 11/01/2008 - 14:06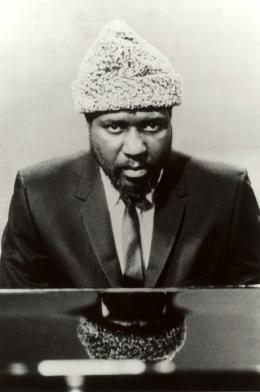 The National Jazz Museum in Harlem's first event in November 2008 takes place a week after the presidential election, focusing on The World of Thelonious Monk for Jazz for Curious Listeners.
 
Now in its fifth year, the Harlem Speaks interview series continues strongly this month, with relaxed talks with photographer and producer Hank O'Neal and educator and drummer Justin DiCioccio. Best-selling author and jazz musician James McBride comes through to the Visitor's Center for Jazz for Curious Readers.
 
Live performance takes no back seat, as Harlem in the Himalayas presents several concerts boding experimental approaches (see details below.) 
 
If you've attended any of our events, or even have read our weekly and monthly press releases, you know that most of our programming is free to the public. Please consider giving your financial support to the National Jazz Museum in Harlem at our Gala 2008 fundraiser on November 25, 2008. 
 
That way, we can continue sharing the legacy and contemporary value of jazz, and keep swingin'!
 
Tuesday, November 11, 2008
Jazz for Curious Listeners
The World of Thelonious Monk: The Minton's Years
7:00 – 8:30pm
Location: NJMIH Visitors Center
(104 E. 126th Street, Suite 2C)
FREE | register online
            
In the 1940s pianist and composer Thelonious Sphere Monk was a house pianist at Minton's uptown in Harlem, a hotbed locale for the adventurous sound style that became known as bebop. Way before his wider popularity and critical recognition, his tenure at Minton's established his reputation among his musician peers, some of whom even questioned his approach. One man whose imprimatur stood Monk in good stead during this period was Coleman Hawkins, the "father" of the jazz tenor saxophone. 
 
Thursday, November 13, 2008
Harlem Speaks
Hank O'Neal, Author/producer
6:30 – 8:30pm
Location: NJMIH Visitors Center
(104 E. 126th Street, Suite 2C)
FREE | Reservations: 212-348-8300
His mother, Sarah Christian O'Neal was a musically and intellectually inclined housewife from Tyler, Texas.. His father was a professional soldier and educator in the US Army in Texas and the Pacific (1929-1947) and, following World War II, an educator and public school superintendent in upstate New York (1953-72). O'Neal was raised throughout Texas, primarily, and Syracuse, NY. After first attending Rensselaer Polytechnic Institute, he graduated from Syracuse University in 1962.
In 1960 O'Neal was introduced to a representative of the CIA and ultimately accepted employment with that organization. He reported for duty in January 1963 and remained with the CIA in Washington D.C. and New York City until 1976. He served in the US Army during the same period (1962-1967), rising to the rank of Captain. The nature of his employment allowed him the flexibility of pursuing other interests during these years.
During a forty year career in music, he formed two record companies, Chiaroscuro Records and Hammond Music Enterprises, built two recordings studios (WARP and Downtown Sound), produced over 200 jazz LPs/CDs and - in conjunction with his business partner, Shelley M. Shier and their production company, HOSS, Inc. - over 100 music festivals (The Floating Jazz Festival, The Blues Cruise, Mardi Gras At Sea, Big Bands At Sea and others from 1983-2002), published a number of books and articles on jazz, photographed most of the giants of jazz from the second half of the 20th Century, exhibited these photographs regularly and served on the boards of various non-profit organizations that serve the jazz community, including the Jazz and Contemporary Music Program of The New School (1985 to present), the Jazz Foundation of America (1993 to present) and more recently The Jazz Gallery (1995 to present).
As a photographer, O'Neal didn't begin to pursue photography seriously until 1969 when he acquired a professional camera and began documenting recording sessions and jazz concerts he was producing. Long before Berenice Abbott admonished him to always have a project, he undertook his first, in rural East Texas during the years 1970-1973. These photographs led to his first exhibition in September 1973, at The Open Mind Gallery in New York City.
In the 1970s he became friendly and associated with a diverse group of photographers, notably Walker Evans, André Kertész and, most importantly, Berenice Abbott, with whom he worked for the last 19 years of her life.
Between the years 1970 and 1999, in addition to undertaking many photographic projects, O'Neal also published numerous books related to photography. In 1999, at the urging of Evelyn Daitz, the gallery director, he had a major retrospective of his work to that point at The Witkin Gallery. The focus of his activities have been more directed towards photography since then. He has had many exhibitions since that time. In 2003 his photographic career was summarized in a major profile in the New York Times.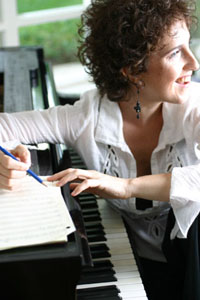 Friday, November 14, 2008
Harlem in the Himalayas
Anat Fort and Paul Motian
7:00pm
Location: Rubin Museum of Art
(150 West 17th Street)
$18 in advance | $20 at door | 
Box Office: 212.620.5000 ext. 344
With Bill Evans, Keith Jarrett, Paul Bley, Elvis Costello, John Coltrane and Egberto Gismonti among her many formative influences, Anat Fort's music can also subtly hint at her geographical origins. Born near Tel Aviv, she studied classical piano as a child and began improvising from an early age, all the while remaining open to the many musical sounds of her environment. 
In the early 1990's, Anat came to the United States to study jazz, looking to balance a natural tendency towards freer playing with a firm grounding in the tradition. Her sojourn resulted in her self-produced debut album Peel, and commissions to write for various ensembles including chamber and chorus and orchestra. Her most recent commission was premiered at the Opera House in Tel Aviv in January 2006. Anat received two artist-in-residence grants from the Jerome Foundation as well as the Creative Connections award from Meet the Composer. A session recorded with drummer Paul Motian, with whom she's performing this evening, bassist Ed Schuller, and clarinetist Perry Robinson was brought to the attention of the legendary producer Manfred Eicher ECM Records, and the resultant CD was released in 2007 as A Long Story. 
An important presence on the NYC alternative jazz scene and equally highly regarded in her homeland, Anat currently splits her time between Israel and the US and performs with bassist Gary Wang and drummer Roland Schneider in her touring band, the Anat Fort Trio.
Stephen Paul Motian was born on March 25, 1931 in Providence, Rhode Island. Motian played guitar in Providence in his teens, then served a term in the US Army. On his discharge in 1954 he went to New York to study music at the Manhattan School of Music. By 1956 he was playing drums for George Wallington and Russell Jacquet. Between 1956 and 1958 he worked with Tony Scott, with whom he met the pianist Bill Evans. His work in the Evans trio (1959-64) has since achieved legendary status for its delicacy and balance. Motian also played with Oscar Pettiford, Zoot Sims and Lennie Tristano in the late 50s. In the mid-60s he worked with singers Mose Allison and Arlo Guthrie and was part of the Paul Bley trio in 1964. Motian had met Ornette Coleman's bass player Charlie Haden in 1959 and had a chance to work with him in Keith Jarrett's band with Dewey Redman (1967-76); he also joined Haden's Liberation Music Orchestra for its debut recording in 1969 and toured with the re-formed Orchestra in the 80s. In the 70s he was active in the Jazz Composers' Orchestra and played on Carla Bley's Escalator Over The Hill in 1972.
Motian emerged as a leader in 1974, since which time he has released an impressive series of albums on the ECM Records, Soul Note Records, and JMT labels that have confirmed his stature as a drummer and composer. Tribute (1974) featured Carlos Ward on alto, while Dance and Le Voyage from the late 70s boasted rare appearances by saxophonist Charles Brackeen. In the 80s, Motian began long-term associations with guitarist Bill Frisell, whose arching, tremulous interpretations of Motian's melodies are particularly sympathetic, and the inventive tenorist Joe Lovano. In the late 80s, he renewed his acquaintance with Paul Bley on a marvelous album of improvised duets (Notes), and joined with Haden and pianist Geri Allen to form one of the most thoughtful of contemporary piano trios; a guest appearance with Marilyn Crispell's trio (Live In Zurich, 1991) proved he was also at home in more exploratory modes. Motian's examination of Thelonious Monk (Monk In Motian), standards (Motian On Broadway) and his piano-less tribute to Bill Evans (1991) show a questing musical mind, still working as keenly as ever. He recorded with his Electric Bebop Band (E.B.B.B) in the 90s and into the new millennium, which included Steve Swallow and Don Alias.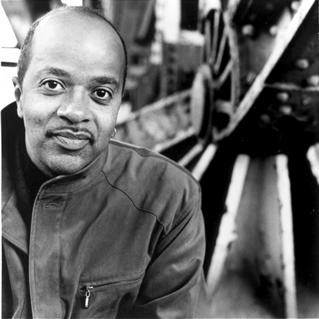 Monday, November 17, 2008
Jazz for Curious Readers
James McBride
7:00 – 8:30pm
Location: NJMIH Visitors Center
(104 E. 126th Street, Suite 2C)
FREE | Reservations: 212-348-8300
James McBride is an award-winning writer and composer. His critically acclaimed memoir,The Color of Water: A Black Man's Tribute to His White Mother, explores the author's struggle to understand his biracial identity and the experience of his white, Jewish mother, who moved to Harlem, married a black man, and raised 12 children.  The Color of Water won the 1997 Anisfield-Wolf Book Award for Literary Excellence, was an ALA Notable Book of the Year, and spent more than two years on the bestseller list. Chosen by the New York Public Library as one of the 25 books of 1996 to remember, The Color of Water has sold more than 1.3 million copies in the United States alone and is now required reading at numerous colleges and high schools across the country. It has also been published in 16 languages and in more than 20 countries. 
After the success of The Color of Water, McBride turned to fiction, albeit inspired by his family's history. "My initial aim was to write a novel about a group of black soldiers who liberate a concentration camp in Eastern Europe," McBride explains on his web site. "I read lots of books and spent a lot of time researching the subject but soon came to the realization that I'm not qualified to write about the holocaust. It's too much."  So, instead, he recalled the war stories of his uncle and cousin, who served in the all-black 92nd Infantry Division, and began researching World War II in Italy - particularly the clashes between Italian Partisans and the German army. Miracle at St Anna was published in 2002. His second novel, Song Yet Sung, was published in 2008.
McBride is a former staff writer for The Washington Post, People Magazine and The Boston Globe. His work has also appeared in Essence, Rolling Stone and The New York Times. Aside from his literary honors, McBride is the recipient of several awards for his work as a composer in musical theater, including the 1996 American Arts and Letters Richard Rodgers Award, the 1996 ASCAP Richard Rodgers Horizons Award, and the American Music Festival's 1993 Stephen Sondheim Award. He has written the score for several musicals, including the highly acclaimed, award-winning show "Bobos." 
McBride, an accomplished saxophonist who has toured with renowned jazz singers and musicians, has written songs (music and lyrics) for Anita Baker, Grover Washington, Jr., Gary Burton, Silver Burdett Textbooks, and for the PBS television character "Barney." He is a graduate of New York City's public schools, studied composition at The Oberlin Conservatory of Music in Ohio, and received a Masters in journalism from Columbia University in New York at age 22. He also holds an Honorary Doctorate of Human Letters from Whitman College. He lives in Pennsylvania and is currently a Distinguished Writer-In-Residence at New York University.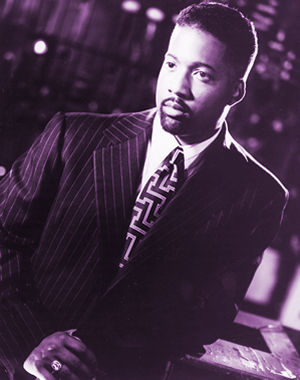 Tuesday, November 18, 2008
Jazz for Curious Listeners
The World of Thelonious Monk: With Sonny Rollins and John Coltrane
7:00 – 8:30pm
Location: NJMIH Visitors Center
(104 E. 126th Street, Suite 2C)
FREE | register online
The pianist Eric Reed once said that "When you playing Monk's compositions, you're kind of playing Monk. His compositions and improvisations are completely integrated." Such is the nature of his compositions, so intertwined with his quirky, singular and ingenious style of playing and composing jazz. 
The two foremost giants of jazz tenor saxophone in the 1950s, Sonny Rollins and John Coltrane, were a part of Monk's band at signal moments in the development of their styles and careers. This promises to be a night of swingin' revelation, so don't miss it. 
Thursday, November 20, 2008
Harlem Speaks
Justin DiCioccio, Drummer/educator
6:30 – 8:30pm
Location: NJMIH Visitors Center
(104 E. 126th Street, Suite 2C)
FREE | Reservations: 212-348-8300
Justin DiCioccio is internationally recognized as one of the foremost jazz educators of our time. In January 2001, he was inducted into the Jazz Education Hall of Fame, which took place at the 28th Annual International Association of Jazz Educators (IAJE) conference in New York City. His keen insight into the teaching of conceptual and inventive ideas has earned him the title of "the musician's teacher." His performances, guest conducting appearances, adjudications, jazz and percussion clinics and workshops are numerous and widely recognized in the professional and educational fields. 
Mr. DiCioccio was named assistant dean of Manhattan School of Music in June 2002, where he chairs the School's jazz department, a position that he has held since 1999. In addition, he has been a member of the School's jazz faculty since 1984, teaching percussion and coaching ensembles. Under his leadership, a complete restructuring of the jazz curriculum has taken place, which includes the creation of a new Jazz DMA program. His goal is to initiate and put into action the concept of the complete artist musician – performer, composer, and pedagogue – as well as the creation of working partnerships with public schools, community organizations, institutions and the music industry. He also directs international summer jazz programs in partnership with Manhattan School of Music that take place in Amsterdam, The Netherlands and at the Brevard Music Festival in North Carolina.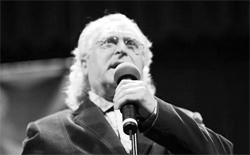 Mr. DiCioccio works actively in Manhattan School of Music's educational outreach program bringing jazz education to hundreds of New York City public school children. In addition, Mr. DiCioccio has initiated the creation of a jazz component to the School's already existing Preparatory Division, open to students ages 10 to 18, making Manhattan School of Music on of the few institutions in the country to offer jazz programs at the elementary, secondary, undergraduate and graduate levels.
Mr. DiCioccio serves as program director for Carnegie Hall Jazz Education and under his direction in January 2001, the Manhattan School of Music Jazz Orchestra performed at Carnegie Hall as part of its Family Concert Series. He also acts as a consultant to Wynton Marsalis and Jazz at Lincoln Center, with whom he also performs and gives clinics, as well as conductor of the Henry Mancini Summer Institute in Los Angeles, CA. He designed, developed and directed the internationally known and award-winning LaGuardia High School of the Arts jazz program, the first fully accredited secondary jazz program in the United States.
Mr. DiCioccio is the recipient of a citation from the mayor of New York for "Distinguished and Exceptional Service to Young Instrumentalists" and is currently active with the National Foundation for Advancement in the Arts, the Music for Youth Foundation and the National Foundation for Jazz Education. He is a three-time recipient of the Presidential Scholars teaching recognition award in the jazz field by the U.S. Department of Education. In May 1998, The Commission Project, in partnership with the New York City Board of Education, created the JD Award for Outstanding Service to Music in New York City Schools. The award, presented annually, recognizes and celebrates individuals who have made significant contributions to the world of music education and honored Mr. DiCioccio as its first honoree. In June 2003, Mr. DiCioccio received an Achievement Award from Downbeatmagazine.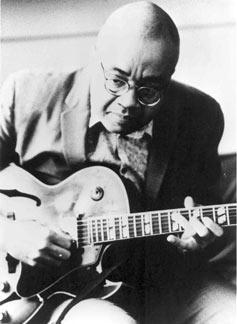 Friday, November 21, 2008
Harlem in the Himalayas
Bern Nix and Francois Grillot
7:00pm
Location: Rubin Museum of Art
(150 West 17th Street)
$18 in advance | $20 at door | 
Box Office: 212.620.5000 ext. 344
Bern Nix has played the guitar since the age of 11. Bern studied music and graduated with a degree in music education from the Berklee College of Music. Since 1985, he has led The Bern Nix Trio. Before leading his Trio, Bern performed and recorded with Ornette Coleman from 1975 to 1987 as an original member of the Prime Time Band. The Prime Time Band recorded six albums including Dancing in Your Head, Of Human Feelings and Body Meta and performed hundreds of concerts around the world. The Bern Nix Trios first recording, Alarms and Excursions (New World Records) was released in 1993, making many top ten critics lists. Bern has performed with artists such as, Ornette Coleman, John Zorn, Marc Ribot, Elliott Sharp, Jemeel Moondoc, Ronald Shannon Jackson, James Chance, Jayne Cortez and Kip Hanrahan. Hailed as one of the greatest jazz guitarists of our time, Bern was voted among the top ten jazz guitarists in a poll by Down Beat magazine. Most recently, Bern composed and recorded the score for the feature length documentary, A James Lord Portrait. Bern has a solo album coming out this fall on Tompkins Square Records.
Francois Grillot, born in Burgundy France, began studying trumpet, then guitar and electric bass. He recorded with Edition Speciale, on RCA, touring throughout France. Other credits include recordings with Mama Bea Teckelsk (RCA) and Serge Bringolf (Strave on Musea Records). Upon moving to New York he has been playing along side a number of notable musicians including Bill Bickford, Ken Hatfield, Adam Naussbaum, Harold Danko, and Mike Clarke. In 2001 his music took a turn with collaborators Matt Lavelle, Steve Swell, Daniel Carter, Matt Maneri, Roy Campbell, Mark Edwards, Jackson Krall, Lou Grassi, Jason Kwang, Robert Dick, Daniel Levin, William Hooker, Charles Burnham, Louie Belogenis, Bern Nix, Michael Marcus, Ken Filiano and a many others
Tuesday, November 25, 2008
Special Event
Gala 2008 Fundraiser
6:30 – 9:30pm
Location: Players Club
(16 Gramercy Park South, New York, New York)
Tickets: $250 / $1000, Tables of 10: $2,500 / $10,000 | 
RSVP online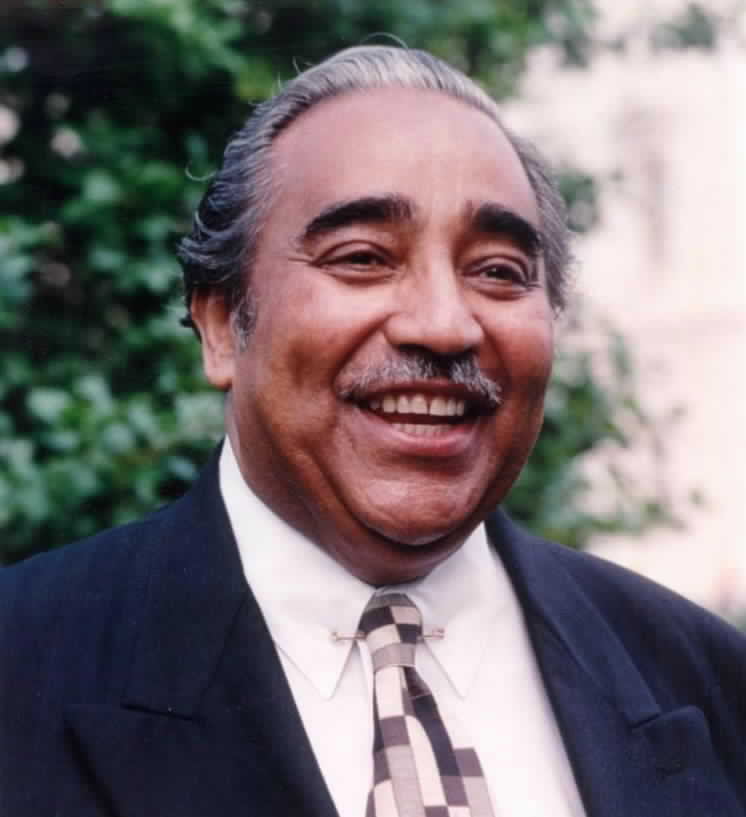 Honoring:
Representative Charles B. Rangel
Chairman, Ways and Means Committee
U.S. Congress
Lifetime Achievement Award
Dr. Billy Taylor
Pianist, Composer and Educator
Radio and Television Personality
Artistic Advisor, Kennedy Center, Washington D.C.
Lifetime Achievement Award
Music by:
The National Jazz Museum in Harlem All-Stars
featuring Junior Mance, Reggie Workman,
and Dominick Farinacci
Reception: 6:30 pm
Awards: 7:30 pm
Dinner: 8:00 pm

Tuesday, November 25, 2008
Jazz for Curious Listeners
The World of Thelonious Monk: The Pianist
7:00 – 8:30pm
Location: NJMIH Visitors Center
(104 E. 126th Street, Suite 2C)
FREE | register online
Some listeners today, and even some critics back in his days, thought that Thelonious Monk wasn't a complex piano player. Yet Monk was steeped in the stride and swing piano styles of his forebears, and sprinkled his compositions and improvisations with flourishes that clearly demonstrated his prowess. In fact, Dr. Billy Taylor has informed the audience at the National Jazz Museum in Harlem, that early on Monk was an acolyte of Art Tatum, a man whose florid style can be posed as diametrically different than Monk's mature approach. 
Come get the real scoop on Thelonious Monk . . . as a pianist.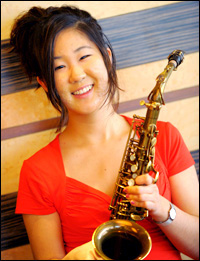 Friday, November 28, 2008
Harlem in the Himalayas
Grace Kelly
7:00pm
Location: Rubin Museum of Art
(150 West 17th Street)
$18 in advance | $20 at door | 
Box Office: 212.620.5000 ext. 344
Grace Kelly, saxophones/vocal
Jason Palmer, trumpet
Jake Sherman, piano
Evan Gregor, bass
Jordan Perlson, drums
 
Born Grace Chung on May 15, 1992 in Wellesley, Massachusetts to Korean parents, Grace moved to Brookline, MA when she was two years old with her mother and sister after her parents divorced. Grace's mother married Robert Kelly in 1997 and a few years later Grace and her sister Christina were legally adopted by her stepfather and thus her name became Grace Kelly. Grace was brought up by a family that greatly appreciates music and the arts. When she is not busy with her burgeoning musical career, Grace likes to dance, act, and hang out with her friends.  She picked up the acting bug from her sister Christina, currently a student at Harvard University.  Grace also has two stepsisters and a stepbrother: Heather, Sara and Tim. Tim was a sergeant in the Marines and served twice in the war in Iraq.
Mother Irene Chang Kelly believes that learning piano is the best way to prepare for a lifetime of music, and so Grace began piano lessons at age six. She began with classical training but soon changed to jazz because she had the propensity not to stick to the notes on the page but wanted to make up her own melodies. Grace wrote her first song "On My Way Home" at age seven.  
All public school students in Grace's hometown are required to choose an instrument and take a year of school-sponsored instruction in fourth grade, and Grace chose the clarinet.  But this fourth-grader had already gotten hooked on another sound: the warm, almost-human voice of the saxophone. Her mom always loved [saxophonist] Stan Getz and would be playing him at home when they had Sunday brunch.  Grace always wanted to play saxophone, but they didn't let you take it until fifth grade.  So she started on clarinet. Grace couldn't wait until fifth grade, so halfway through fourth grade she started private lessons on the saxophone. When Grace was 12 she met Ann Hampton Callaway, a renowned cabaret artist, prodigious recording artist and award-winning songwriter. Seeing all that Grace had accomplished in those two short years, it is no wonder that when Ann Hampton Callaway met Grace she declared of Grace that "her sensitivity, control and focus as an alto saxophonist is impressive.  When I played some songs of hers for the legendary drummer Victor Lewis [who has played with Duke Ellington, Stan Getz, and many more], he said, 'Wow, I love her sound.'"  
Grace currently studies saxophone with Jerry Bergonzi, Lee Konitz, and Allan Chase. She also studies composition, arranging, flute, drums, and piano. Having participated in the certificate programs at both Brookline Music School and the New England Conservatory Preparatory School, Grace is the youngest ever to complete the four year Jazz Studies Certificate Program at New England Conservatory Prep School.
Grace began taking voice lessons this past year although she has been singing since she could talk; her soulful, versatile voice is quickly becoming one of her trademarks whether she's crooning a love song or belting out the blues.  She has kept up with piano all of these years, but now mostly uses those skills in conjunction with her creativity to write original songs. A visit to the Kelly's proves this very quickly, for Grace is frequently trying out a new idea for a song on the piano or guitar or listening to one of her creations via Sibelius, a music notation program, connected to her keyboard.  "Grace has always had an innate creativity.  When she was younger she never really needed toys because she could make up stories, songs, and dances – entertaining herself for hours by standing in front of a mirror and performing for her own reflection.  She remembers Grace practicing piano and ten minutes later she'll be making up songs instead of practicing. She's a very creative being," remarked Mrs. Kelly.
Grace plays the alto saxophone, soprano saxophone, tenor saxophone, piano, some clarinet, flute, drums, bass and sings. The styles of music that intrigue Grace are many. Although jazz is her first love she embraces blues, funk, rock and contemporary styles. Some of the artists on Grace's nightstand are Paul Desmond, Joshua Redmond, Johnny Hodges, Duke Ellington, Miles Davis, Brad Meldau and Pat Metheny, Dave Brubeck, Lee Konitz, Phil Woods, Stevie Wonder, Paul McCartney, Billy Childs, Steve Wilson and Frank Morgan. Grace is also inspired by Ella, Sarah, Billy, Carmen McRae, Shirley Horn, Dianne Reeves, Ann Hampton Callaway, among others. Grace loves old movies and more recent romantic comedies. Some of her favorite actors are  Julia Roberts, Sandra Bullock, Hugh Grant, Tom Hanks, Meg Ryan, Orlando Bloom, Cary Grant, and of course Princess Grace Kelly.
What does the future hold for this emerging musical powerhouse?  Grace says she hopes to become better and better at playing all her instruments and to do a lot more composing and arranging. "I just want to share my music with as many people as I can, hoping that my music gives as them joy and pleasure."