National Jazz Museum in Harlem September Schedule
Submitted by press on Fri, 08/29/2008 - 23:53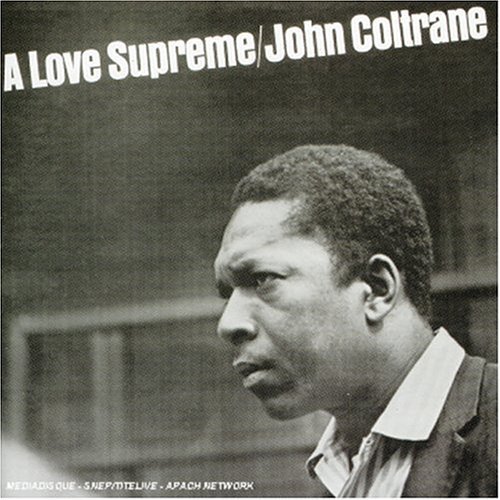 From live performances for Harlem in the Himalayas to analysis of five classic recordings for Jazz for Curious Listeners, The National Jazz Museum in Harlem's September 2008 schedule of public programs is sure to please you, not tease you.
 
You are also welcome to attend several discussions: our newest series, Jazz for Curious Readers features Harlem-based jazz journalist Ron Scott, who pens a weekly column for the Amsterdam News; while our longest running program, Harlem Speaks, features conversations with three living giants of jazz music.
 
Cedar Walton, a fluidly swinging pianist and deft composer, will delve into his life and career on September 11th, followed two weeks later by octogenarian Chico Hamilton, still going strong as a leader after more than 50 years! To be sure, this interview with Chico Hamilton is a must-see, since he will engage in conversation with one of his true peers: Dr. Billy Taylor.
 
September 2, 2008
Jazz for Curious Listeners
What Makes it Tick? Five Classic Albums
7:00 – 8:30pm
Location: NJMIH Visitors Center
(104 E. 126th Street, Suite 2C)
FREE | register online

John Coltrane: A Love Supreme
 
John Coltrane's A Love Supreme, a 32 minute suite made in 1964 based on a four note motif on the words "A Love Supreme," has become a holy relic of jazz. Similar in intent to Duke Ellington's Sacred Concerts, the suite was Coltrane's musical gift to God. From the urgent speech-like timbre of his tenor, to the serpentine textures and earthy groove of Elvin Jones's drumming, Coltrane's suite proceeds with escalating intensity, conveying a beckoning serenity in the prayer-like drones of "Psalm," where Jones rolls and rumbles like thunder as Garrison and Tyner toll away suggestively.
 
One of the top-selling jazz recordings in history, A Love Supreme has "influenced countless musicians both inside and outside of Jazz," wrote Loren Schoenberg in The NPR Curious Listener's Guide to Jazz.
 
Come find out how and why this seminal recording has stood the test of time.

September 9, 2008
Jazz for Curious Listeners
What Makes it Tick? Five Classic Albums
7:00 – 8:30pm
Location: NJMIH Visitors Center
(104 E. 126th Street, Suite 2C)
FREE | register online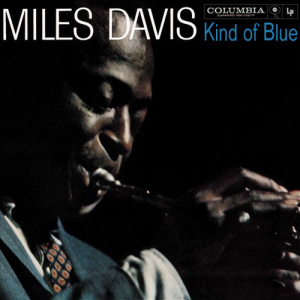 Miles Davis: Kind of Blue

To many jazz fans and musicians, Miles Davis's Kind of Blue is the definitive jazz recording, capturing a variety of moods through musical modes interpreted by Davis, trumpet; Jimmy Cobb, drums; Paul Chambers, bass; John Coltrane, tenor sax; Cannonball Adderly, alto sax; Wynton Kelly, piano (on Freddie Freeloader), and pianist Bill Evans, with whom Davis worked up the compositional sketches.
 
Jazz historian Dan Morgenstern describes one reason for the timeless quality of this most classic recording: "It's so well balanced. There is not an unnecessary note in any of those pieces. And you keep coming back to it. It doesn't wear out its welcome."
 
That's why we implore you to attend this class, curious listener, as instructor Loren Schoenberg will relate why Kind of Blue reveals new vistas of artistic wonder each listening.

September 11, 2008
Harlem Speaks
Cedar Walton, Pianist
6:30 – 8:30pm
Location: NJMIH Visitors Center
(104 E. 126th Street, Suite 2C)
FREE | Reservations: 212-348-8300
For over 25 years, pianist Cedar Walton has enjoyed an uptempo career, which never seems to slow down. Maintaining a non-stop itinerary, Walton has accompanied a litany of jazz greats while also fronting his own successful groups. Born January 17, 1934 in Dallas, Texas, Walton set his sights on a career in music at an early age. An after-hours gig at the Denver Club introduced him to notable musicians like Charlie Parker, Dizzy Gillespie and John Coltrane, who would sit in with Walton's group when they passed through town.
From there, Walton ventured to New York and began to work locally with Lou Donaldson, Gigi Gryce, Sonny Rollins and Kenny Dorham before landing his first touring job with J.J. Johnson. Soon after, the pianist made his recording debut backing Kenny Dorham on the Riverside album Kenny Dorham Sings. He also made two records with J.J. Johnson's group on Columbia Records before joining the Art Farmer/Benny Golson Jazztet, a group he toured and recorded with for two years. Walton's next major musical association was with Art Blakey and the Jazz Messengers. During his three years tenure with Blakey, Walton stepped forward a composer, contributing originals like "Mosaic" and "The Promised Land" to the group's recordings for the Blue Note and Riverside labels.
Walton left the Jazz Messengers to lead rhythm sections and trios throughout the New York club and recording studio circuits. His debut recording as a leader came in 1966 with the release of Cedar on Prestige Records. From the late '60s to early '70s, Walton kept steady company with bassist Sam Jones and drummers Louis Hayes and Billy Higgins in multi-purpose trios that occasionally annexed saxophonists Clifford Jordan, George Coleman or Bob Berg for specific tours and albums.
During the '80s, Walton embarked on a variety of interesting projects, which have grown into lasting affiliations. In 1981, he formed a trio with Ron Carter and Billy Higgins, which clicked right from the start. Around the same time, Walton became part of the Timeless All-stars, a sextet also featuring Harold Land, Bobby Hutcherson, Curtis Fuller, Buster Williams and Billy Higgins. Walton also ignited rhythm sections behind the likes of Milt Jackson, Frank Morgan, Dexter Gordon and vocalists Ernestine Anderson and Freddy Cole, and held the piano chair of The Trumpet Summit Band.
Walton's efforts have been well documented on record. In addition to a host of dates as a sideman, the pianist has been recording with his own groups at a prolific rate, as evidenced by an assortment of albums on the Timeless, Discovery, Red Baron and Steeple Chase record labels.
Walton is one of the most influential musicians active today. His original compositions "Bolivia," "Clockwise" and "Firm Roots" are frequently recorded by other musicians, and have become part of the standard jazz repertoire. His playing regularly receives praise from critics, fellow Jazz musicians and audience around the world. Cedar Walton is a true master of the music he loves, and you can discover even more about his life and career by attending. And bring a friend.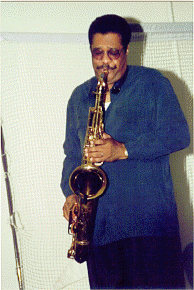 September 12, 2008
Harlem in the Himalayas
Charles Davis Quartet
7:00pm
Location: Rubin Museum of Art
(150 West 17th Street)
$18 in advance | $20 at door |
Box Office: 212.620.5000 ext. 344
Born in Mississippi and raised in Chicago, Charles Davis graduated from the famous DuSable High School, studied at the Chicago School of Music and was a private student of John Hauser. In the 1950s he played in the bands of Billie Holiday and Ben Webster, Sun Ra and Dinah Washington, and performed and recorded with Kenny Dorham, with whom he had a musical association that lasted many years.
In the tumultuous '60s Davis performed and recorded with Elvin Jones, Jimmy Garrison, Illinois Jacquet, Freddie Hubbard, Johnny Griffin, Steve Lacy, Ahmad Jamal and worked with Blue Mitchell, Erskine Hawkins, John Coltrane, Clifford Jordan, among others. In 1964 he won Downbeat Magazine's International Jazz Critics Poll for the baritone saxophone. In the '70s, he was member of the cooperative group "Artistry in Music" with Hank Mobley, Cedar Walton, Sam Jones and Billy Higgins; was the co-leader and composer/arranger for the Baritone Saxophone Retinue, a group featuring six baritone saxophones; made European tours of major jazz festivals and concerts with the Clark Terry Orchestra; and toured the USA with Duke Ellington's Orchestra under the direction of Mercer Ellington.
He performed and recorded with the Philly Joe Jones Quartet, "Dameronia" and with Abdullah Ibrahim's "Ekaya" in the United States, Europe and Africa in the '80s, when he also toured Europe with the "Savoy Seven Plus 1: A Salute to Benny Goodman." With his own quartet, performed in Rome, at the Bologna Jazz Festival, Jazz in Sardinia Festival, and the La Spezia Festival. In 1984 he was named a "BMI Jazz Pioneer."
Among his many musical activities in the '90s, Davis was the tenor saxophonist and a major contributor of musical arrangements with Larry Ridley's "Jazz Legacy Ensemble" which appeared at the Senegal Jazz Festival, performed concerts and conducted clinics, seminars and master classes. In addition, with Ronnie Cuber and Gary Smulyan he performed in the Three Baritone Saxophone Band, which toured Italy, appeared at the New Orleans Jazz Festival, and other venues around the world.
In August 2001, he performed for President Bill Clinton at the "Harlem Welcomes Clinton" celebration. The Barry Harris/Charles Davis Quintet appeared several times at "Sweet Basil" in New York City, and in August 2004, they performed in the 50th Anniversary of the Newport Jazz Festival.
Charles is a saxophone instructor of private students from The New School, a teacher at the Lucy Moses School and for over 25 years has been an instructor at the Jazzmobile Workshops. He has made five of his own albums and is featured on over 100 recordings. Recent CDs include Blue Gardenia, with Cedar Walton on piano, Peter Washington on bass and Joe Farnsworth on drums, released in 2003 on Reade Street Records. His latest, Land of Dreams, was released in 2007.

September 15, 2008
Jazz for Curious Readers
Ron Scott, Jazz Journalist
6:30 – 8:00pm
Location: NJMIH Visitors Center
(104 E. 126th Street, Suite 2C)
Free  | register online
Ron Scott currently writes a weekly column "Jazz Notes" for the Amsterdam News, and is a regular contributor of reviews and features for the monthly publications Jazz Improv and Network Journal.  He also wrote monthly reviews for the Jazz Heritage Society Catalogues, and contributes pieces to the online publication jazzhouse.org.  
 
He is the senior editor for the book Forever Harlem, (Starlight Press L.L.C., 2006), a pictorial history of Harlem from 1896-2006. Most recently he was writer and editor for the Community Works exhibit "Harlem is… Music," exhibited at the Lincoln Center Library for the Performing Arts and the Museum of the City of New York   
 
As a freelance writer Scott's byline has appeared in a variety of publications including the New York Times, Vogue, the NY Daily News, Time Out New York, Johnson Publications and ABC Radio. Scott also spent time as a theater and restaurant critic.
 
He is a member of the Jazz Journalists Association, New York Association of Black Journalists (NYABJ), and National Writers Union Local 1981. He is a graduate of Florida A&M University, and New York University's Graduate School of Social Work.
 
He's served as a publicity consultant on feature films and television specials working with such celebrities as Bill Cosby, Richard Pryor Harry Belafonte and two-time Grammy winner and jazz legend Roy Haynes. On the hip-hop tip Ron has worked on projects with Ice T., Chuck D. and Ice Cube. He's coordinated press conferences for Reverend Jesse Jackson, and R&B Grammy winner Al Green and Patti LaBelle.
 
Scott has received numerous awards including the D. Parke Gibson Award for distinguished achievement in Public Relations. He has lectured at the City University of New York, Howard University and shared his expertise on music and journalism panels throughout the United States.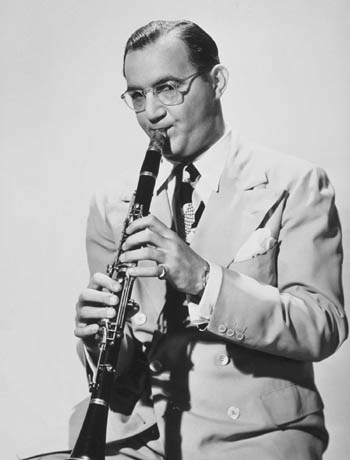 September 16, 2008
Jazz for Curious Listeners
What Makes it Tick? Five Classic Albums
7:00 – 8:30pm
Location: NJMIH Visitors Center
(104 E. 126th Street, Suite 2C)
FREE | register online
Benny Goodman: 1938 Carnegie Hall Concert
Amongst celebrated dates that exist in popular or fine art music, January 16, 1938 denotes the day the Benny Goodman Orchestra played the rarified environs of New York's Carnegie Hall - previously designated as the dignified home of classical music. Initially conceived as a publicity stunt to enhance Goodman's increasing popularity, this was the very first time a jazz ensemble had ever played this venue and despite initial coolness towards the event, the sell-out performance left no doubt that swing dance bands provided the latest craze which could no longer be ignored.
"As an ensemble, the players brought a new kind of perfection and swing to their interpretations of the classic arrangements by Fletcher Henderson, Edgar Sampson, and Jimmy Mundy," wrote tonight's instructor and National Jazz Museum in Harlem Executive Director Loren Schoenberg in his book, The NPR Curious Listener's Guide to Jazz.
You'll hear the truth of these words by way of a crystal-clear recording of this date so crucial to not only jazz, but American social history too.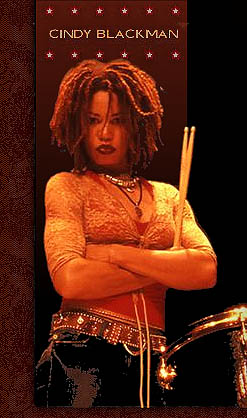 September 19, 2008
Harlem in the Himalayas
Cindy Blackman
7:00pm
Location: Rubin Museum of Art
(150 West 17th Street)
$18 in advance | $20 at door |
Box Office: 212.620.5000 ext. 344
Born in Ohio and raised in Connecticut, Cindy began her musical career as a New York street performer. She spent three semesters at Berklee College of Music in Boston, Massachusetts and also studied with legendary teacher Alan Dawson.
Cindy moved to New York City in the 80's and since that time, she has been seen and heard by millions of people all over the world performing with her own group and during her 11 year stint with retro funk rocker Lenny Kravitz, since 1993.
In 1998, Cindy released her first drumming instructional video entitled, Multiplicity. Cindy was touted as "one of the hottest drummers in the business, by the Star-Gazette and is regarded as one of the top drummers in the world. She is a solid, dependable drummer who can easily move from straight-ahead jazz to rock to funk and back again.
She's upheld the backbeat and created texture for artists as varied as: Jackie McLean, Joe Henderson, Don Pullen, Hugh Masekela, Pharaoh Sanders, Sam Rivers, Cassandra Wilson, Angela Bofill, Bill Laswell, Buckethead. In early 2000, Cindy released her acclaimed solo album Works on Canvas, and yet another solo album, Someday, in 2004.
September 23, 2008
Jazz for Curious Listeners
What Makes it Tick? Five Classic Albums
7:00 – 8:30pm
Location: NJMIH Visitors Center
(104 E. 126th Street, Suite 2C)
FREE | register online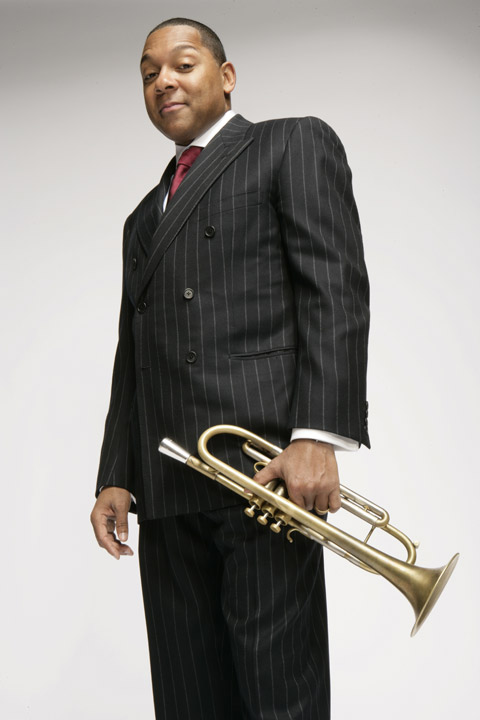 Wynton Marsalis: Blue Interlude
"Blue Interlude" is an ambitious work centered on two mythic lovers, and it beautifully executes Wynton Marsalis' stated fundamentals of jazz: a communal conception of improvising, vocal effects on instruments, swinging rhythms, blues, and a sense of mystery and even melancholy. There are echoes of Duke Ellington and Charles Mingus, yet on this, his first extended composition on record, he establishes his own compositional stamp.
If you've listened to this recording before, or even if you haven't at all, rest assured that you'll hear Marsalis' "mastery of making four horns sound as full and as varied in timbre as a big band," says Loren Schoenberg in The NPR Curious Listener's Guide to Jazz.
September 25, 2008
Harlem Speaks
Chico Hamilton, Drummer; Interviewer: Dr. Billy Taylor
6:30 – 8:30pm
Location: NJMIH Visitors Center
(104 E. 126th Street, Suite 2C)
FREE | Reservations: 212-348-8300
Legendary jazz drummer and bandleader Chico Hamilton, born September 21st, 1921 in Los Angeles, had a fast track musical education in a band with his schoolmates Charles Mingus, Illinois Jacquet, Ernie Royal, Dexter Gordon, Buddy Collette and Jack Kelso. Engagements with Lionel Hampton, Slim & Slam, T-Bone Walker, Lester Young, Count Basie, Duke Ellington, Charlie Barnett, Billy Eckstine, Nat King Cole, Sammy Davis Jr., Billie Holiday, Gerry Mulligan and six years with Lena Horne established this young West Coast prodigy as a jazz drummer on the rise, before striking out on his own as a bandleader in 1955.
Chico's impact upon jazz includes the introduction of two unique and distinct sounds: first in 1955 with his Original Quintet which combined the sounds of his drums, the bass of Carson Smith, the guitar of Jim Hall, the cello of Fred Katz, and the flute of Buddy Collette; and the second in 1962 with his own drums, the bass of Albert Stinson, the guitar of Gabor Szabo, the tenor sax of Charles Lloyd, and the trombone of George Bohanon.
In 1997, Chico received the New School University Jazz & Contemporary Music Programs Beacons in Jazz Award in recognition for his "significant contribution to the evolution of Jazz". In 2002, Chico was awarded the WLIU-FM Radio Lifetime Achievement Award. At the IAJE in NYC January 2004, Hamilton was awarded a NEA Jazz Master Fellowship, presented to him by Roy Haynes. In December 2006, Congress confirmed the President's nomination of Chico to the Presidents Council on the Arts. And in 2007, Chico received a Living Legacy Jazz Award as part of The Kennedy Centers Jazz in Our Time Festival, as well as receiving a Doctor of Fine Arts from The New School.
Dynamic as ever at the age of 86, Chico Hamilton has a resume that includes scores for film, original compositions, commercial jingles, 50 + albums as a leader, and countless international tours.
September 26, 2008
Harlem in the Himalayas
David Ornette Cherry with The Ensemble for Improvisors
7:00pm
Location: Rubin Museum of Art
(150 West 17th Street)
$18 in advance | $20 at door |
Box Office: 212.620.5000 ext. 344
David Ornette Cherry grew up in Watts, California. This Watts young man, son of Don Cherry, later won the 2003 ASCAP- Chamber Music America Award for adventurous Programming of Contempory Music. He is inspired by themes of silence and nature versus technology.
The pulses and melodies that arise from his jazz, classical, African, world music background, and from playing with some of the great jazz artists of our times, speak about our human experiences through the language of sound. He listens with an open heart and fresh mind to his collaborators and the world around him in a way that makes his compositions not only music, but a way of life a positive form of energy, and a way to connect. His current group is titled Ensemble for Improvisors, the latest iteration of which you can hear tonight.
David Ornette Cherry studied music composition at Bishop College in Dallas and concentrating on "world music" at California Institute of the Arts. He spent challenging summers attending the Creative Music Studio at Woodstock, New York. These summer experiences gave him the space to compose and create music with Trilok Gurtu, Olatunji, Jai Deva, and Foday Musa Suso and to explore the relationship of jazz and music from other cultures. While jazz remains both the root and sustenance of his sound, he often incorporates the sounds of the world in what he calls "multi-kulti" music.
He sees himself crossing borders drawing from the past - building a passageway to jazz of the future. David states, "The music never stopped. Jazz is dynamic. It is a continuum that expands and takes from the players and composers so they can add their little something to the art. It's not about JUST referencing the past. It's about keeping the momentum going like a ball that keeps rolling along."
Acoustic piano, electronic keyboards, melodica, wood flute and douss'n gouni are his instruments.
David Ornette Cherry's future plans include: "Creating a musical intensity which invigorates and sets trends in jazz of the future, passing the torch to take the music beyond...to become another color in the ever-expanding sound spectrum."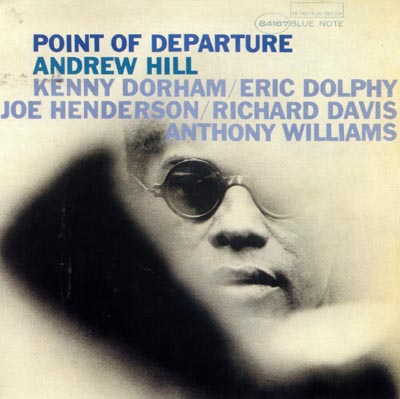 September 30, 2008
Jazz for Curious Listeners
What Makes it Tick? Five Classic Albums
7:00 – 8:30pm
Location: NJMIH Visitors Center
(104 E. 126th Street, Suite 2C)
FREE | register online
Andrew Hill: Point of Departure
Alfred Lion, founder of Blue Note Records, considered Andrew Hill his last major discovery, for Hill's rich, rhythmic piano and utterly unique compositions stand alone. Point Of Departure is Hill's masterpiece, with rich three-horn arrangements for Kenny Dorham, Eric Dolphy and Joe Henderson. Richard Davis and Tony Williams complete this high level ensemble of musicians with a wide range of approaches, but who, on this classic date, created a unified aesthetic whole.