NedFest Snags the funky Meters to Headline Saturday
Submitted by NedFest on Sat, 04/20/2013 - 14:55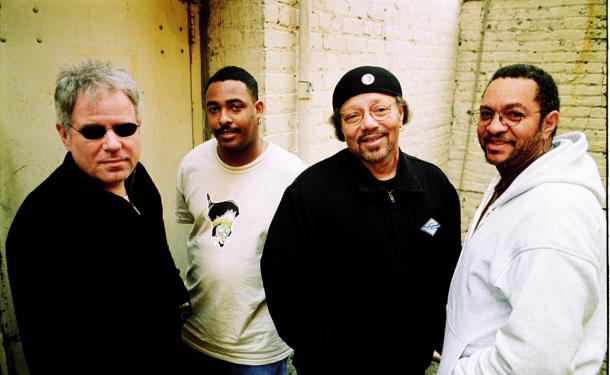 We are excited to announce that some of the founding fathers of funk will be coming to Nederland for NedFest's Saturday headliner! George Porter, Jr. has been our guest a few times, but this year he will return with his buddies Art Neville, Brian Stoltz, and Russel Batiste, the funky Meters.
Art and George: Playing together for 48 Years
In New Orleans back in 1965 keyboardist and singer Art Neville got together with bassist George Porter, Jr., guitarist Leo Nocentelli, George's cousin drummer Joseph Modeliste, and later Art's brother Cyril Neville to form The Meters. The band first became known as the studio musicians for Allen Toussaint's record label, then went on to record albums as the backing band for Paul McCartney, Robert Palmer ("Sneaking Sally Through the Alley"), and their fellow New Orleans native (and 2006 NedFest artist) Dr. John. It's them on Dr. John's hit "Right Place, Wrong Time." They are probably most know for "Cissy Strut" and "Fiyo on the Bayou." They joined the Rolling Stones for two full tours, the Tour of the Americas in 1975 and the Tour of Europe in 1976. After that Art and Cyril Neville joined with their other two brothers Aaron and Charles, and also with guitarist Brian Stoltz to make the Neville Brothers. Sometime around 1989 Art and George Porter reunited and started playing with Stoltz. They added Russell Batiste on drums and became the funky Meters.
Sample Kings
Over the years their music has been covered by bands from the Grateful Dead to the Red Hot Chili Peppers. Nowadays millions of hip hop and rap lovers know Meters music without even realizing it, through samples used by the likes of Beastie Boys, NWA, Public Enemy, LL Cool Jay, and so many more. One survey declared that they were the 11th most sampled band in albums that reached the top 100. Another survey counted over 100 Meters samples in singles that hit the charts. George Porter's ringtone used to be Jay-Z's sampling of George! Their timeless groove is sure to please the discerning ear of the NedFest crowd.
NedFest  2013 is August 23-25. Tickets are available at www.nedfest.org. Three-day tickets are on sale for $110 until May 1st. Saturday advanced tickets will be $55, Single-day tickets will be available starting Friday, April 26th.