New Album From Vusi Mahlasela Out Today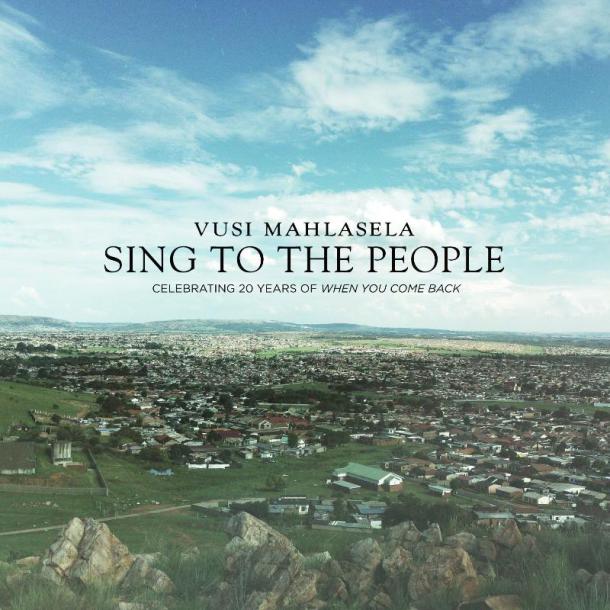 World-troubadour and widely celebrated poet-activist Vusi Mahlasela is celebrating his two-decade long career milestone with the release of Sing to the People available online and in stores today, January 8th, 2013. The album was recorded live at the Lyric Theatre in Johannesburg, South Africa and features a joyous collection of songs written over Vusi's impressive career.
A feature article on Vusi set to print in the March issue of Relix Magazine reveals "classics like "When You Come Back" and the pensive lullaby "Ubuhle Bomhlaba" [from Sing to the People] still resonate with their original depth and urgency, while the infectious lilt of "Say Africa" (the title cut from his outstanding 2010 collaboration with Taj Mahal) speaks volumes about the universal appeal of Mahlasela's art. Whether he's serenading a hometown crowd or rocking a festival half a world away, there's something inherently familiar, and familial, about how [Vusi] communicates with his fans."
Often known as "The Voice", Vusi became a cultural icon with the release of "When You Come Back," a song that quickly became an anthem in Vusi's native South Africa as his country fought hard to end, and then heal, from the brutal Apartheid regime that had divided the country since 1948. Although written nearly 25 years ago, the meaning of the song has evolved but the prevailing theme remains the same. It's a "call for humanity," says Vusi. "I ask that we 'give something to the world and not just take from it.'" The message is universal and remains relevant today.
Sing to the People is currently streaming all this week on AOL Spinner's "Listening Party." Check it out here.