New Monsoon (June 2003)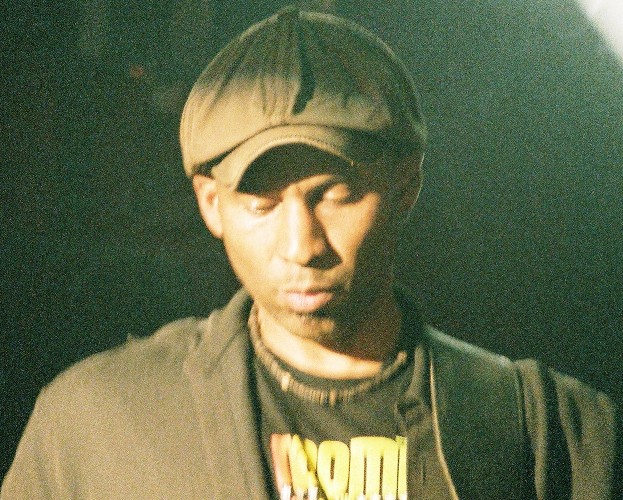 Like the effects of a powerful weather system ripping inland from the coast, San Francisco's New Monsoon is taking the country by storm. The septet is well known for its blend of vibrant percussion performed with an eclectic array of acoustic and electric instruments. Melding a world of rhythm, jazz and inventive musical explorations, the outcome is intelligent songcraft and a powerful delivery that is spreading like wildfire. Inspired by Latin, Indian, African, funk and bluegrass styles, New Monsoon spans the globe in their musical influences while consistently shifting their atmosphere with energy and vibe.
Utilizing congas, timbales, tabla, banjo, bongos, Dobro, ghatham, Didgeridoo, electric and acoustic guitars, bass, drum kit and keys, the band offers a plethora of textures, rhythms, ideas and moods. New Monsoon absorbs elements of sound indigenous to world culture and incorporates them into a variety of colorful and original rhythmic compositions.
New Monsoon's two studio albums are equally as compelling. Their second album, "Downstream," contains 13 well crafted songs, with strong vocals, intelligent lyrics and is a fan-pleasing follow-up to their eponymous, self-produced debut "Hydrophonic." The band's first CD, released in June 2001, quickly sold out it's first pressing and received radio play nationwide. Downstream, released in March 2003 and distributed by the Home Grown Music Network, carries listeners through innovative world sounds and musical conversations for over 71 minutes. Lyrical melodies resonate with emotion and engaging musicianship are liberally spread throughout the CD. The multi-faceted elements of New Monsoon are expertly molded into an exhilarating and moving musical adventure. An even greater impact is expected from the fresh sound found on "Downstream," which not only highlights the band's unfolding songcraft, but also their aspirations as an evolving and growing outfit.
New Monsoon was originally conceived in 1997 when former Penn State friends Bo Carper and Jeff Miller became re-acquainted in California. With Carper's rootsy acoustic fingerstyle as a foil for Miller's jazz inspired melodies, the pair sowed the seeds of the New Monsoon sound. While searching for a bass player, Canadian drummer Marty Ylitalo was discovered by accident and ultimately joined the band. After increased exposure in the vibrant Bay Area music scene, tabla virtuoso Rajiv Parikh began to sit in. It was soon apparent he would play an important role in the band's developing sonic signature and is now a full-time member. Floridian Conguero Brian Carey arrived in San Francisco in late 2000 to continue his music career and began searching for a "Latin band with horns." The prospect of joining a band that would include three drummers, however, was so enticing that Carey became a New Monsoon member overnight. Finally, during the recording of the band's first album in early 2001, the band tapped long-time friend Phil "The Pianimal" Ferlino for keyboard tracks. Encouraged by the project, Ferlino quickly moved to San Francisco and immediately joined the band on-stage at the 2001 High Sierra Music Festival.
The best way to experience New Monsoon's sound is to hear them live. No two shows are the same and fan recordings of New Monsoon performances have become a favorite among tapers and traders in musical communities throughout the country. At any given performance, you are likely to hear a multitude of genres, since the band does everything from country and bluegrass to Latin and reggae to jazz and rock 'n' roll. There is also a heavy Afro-Cuban and Indian vibe along with a progressive use of melody and rhythm woven into the mix to get people up and dancing. New Monsoon's live energy is unparalleled, and their sound flows are relentlessly upbeat, all the while maintaining an irresistible groove. A live New Monsoon show is all about pushing the positive and connecting with the audience and music, something that keeps live music fans coming back for more and more..