New Riders of the Purple Sage benefit Show
Submitted by press on Tue, 12/22/2009 - 02:21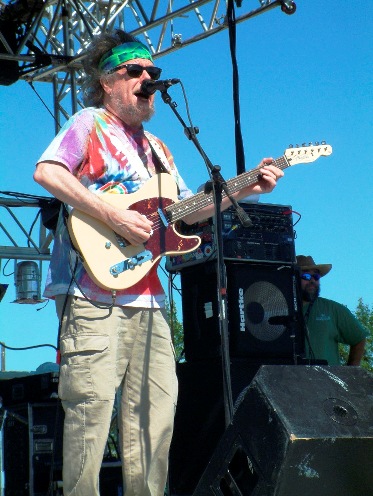 The New Riders of the Purple Sage return to Landmark for a benefit performance with all proceeds going to The Sass Foundation for Medical Research on Saturday, January 2, 2010 at 8 PM.
The New Riders, signed to Columbia Records by Clive Davis, released its eponymous first album in September 1971 to widespread acclaim. In the next 11 years, the band toured and released more than 12 albums, selling over 4 million records. NRPS began as a part-time spin-off from the Grateful Dead when Jerry Garcia (pedal steel guitar), Phil Lesh (bass), and Mickey Hart (drums) teamed up with John Dawson (guitar, vocals) and David Nelson (guitar). The current line-up includes original members David Nelson and Buddy Cage as well as Michael Falzarano (Hot Tuna), Johnny Markowski (Stir Fried/JGB), and Ronnie Penque (Stir Fried/JGB/Ripple).
Black and Sparrow will be opening with an acoustic set for New Riders of the Purple Sage.  Klyph Black (Zen Trickters, Rumor Has It), John Sparrow (The Pulse, Rumor Has It) Black and Sparrow have opened for Dave Mason, Aztec Two Step, Taj Mahal, Doc Watson, Leon Russel and Foreigner. They toured Switzerland in 1995 having two hits there; "Love on the Radio" and "Coming Home Soon."
Tickets sell out quickly - they are $40 in advance, available only at www.ticketweb.com. These tickets are not on sale through Landmark's box office, but you can buy them online.