Following up an incredible year of non-stop touring, a national television appearance and signing a distribution deal with INgrooves Fontana for their own Little Sur Records, San Francisco's Nicki Bluhm and The Gramblers self-titled debut will be released worldwide on August 27, 2013. The album pre-order begins today directly through www.nickibluhm.com.
The band and its striking front woman with a girl-next-door demeanor step out with Nicki Bluhm and The Gramblers, a luminous, heartfelt patchwork of California folk-rock, brisk Americana and show-stopping soul, punctuated with fresh four-part harmonies, crisp rock guitar and Nicki's soaring, nuanced vocals that some critics say remind them of Linda Ronstadt. The record is very much a family album, featuring songs penned by four band members. It was also arranged and produced by Nicki's husband and the band's musical director, Tim Bluhm, and recorded at the Bluhm's Mission Bells studio in San Francisco.
2012 was a watershed year for the band. It was during this time that the band's "Van Sessions" video for Hall & Oates' "I Can't Go For That" went viral and introduced Nicki and band to the world of their endearing, stripped down versions of classic songs as well as to an existing catalog of original tracks from Nicki's two previous solo albums. They went back on the road and quickly developed into a tight knit, six-piece headlining act, logging over 200 dates in 2012. In 2013, Nicki and The Gramblers' touring schedule has included auspicious sets at Bonnaroo, Newport Folk Festival, Hangout Music Festival and Mountain Jam, as well as being featured on network television by veteran journalist Anthony Mason for CBS This Morning.
"We make music that generations of friends and families can share," Nicki offers with a quiet confidence. "For me, there is a tenderness, a humanness. It's about getting down to the basic level of bringing joy. We're a fun, honest group of people who love traveling and seeing the country. I'm with my husband and my best friends, we're so lucky to be doing this, and we're so grateful for those coming out to visit with us."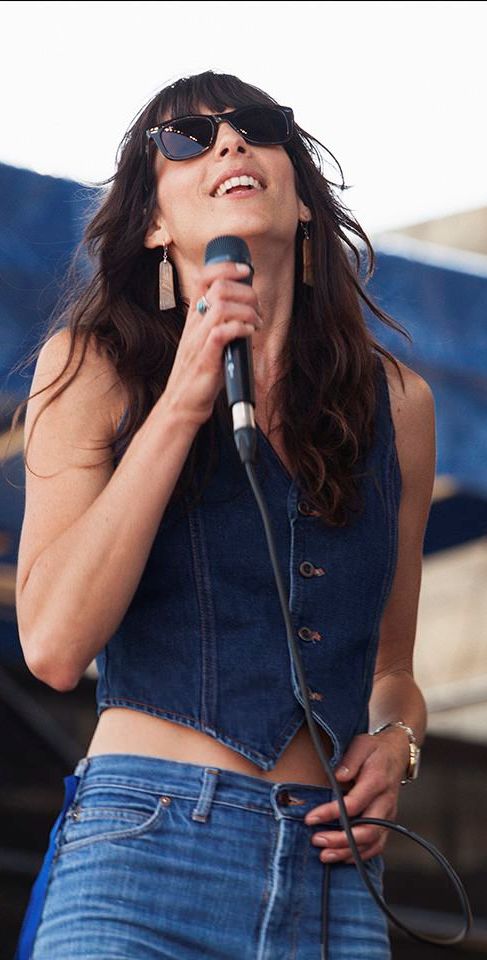 Nicki Bluhm and The Gramblers Tracklist
SIDE A
Little Too Late
Hey Stranger
Nothin'
Till I'm Blue
Ravenous
SIDE B
Deep Water
GoGoGo
Might Get Blessed
Check Your Head
Always Come Back
Willow Tree
Don't Miss Nicki Bluhm and The Gramblers on Tour!
8/3 – Horning's Hideout – North Plains, OR
8/20 – The Lodge – San Francisco, CA – SOLD OUT
8/23 – Terrapin Crossroads – San Rafael, CA
8/27 – Troubadour – Los Angeles, CA $
8/28 – Pappy & Harriets – Pioneertown, CA $
8/29 – Coach House – San Juan Capistrano, CA $
8/30 – Belly Up – Solana Beach, CA $
8/31 – Beaverstock Festival – Templeton, CA
9/1 – Crystal Bay Club – Crystal Bay, NV !
9/18-19 – Americana Music Association – Nashville, TN
9/20 – Cottonseed Live – Opelika, AL
9/21 – Tipitina's – New Orleans, LA *
9/22 – The Parish – Austin, TX #
9/23 – Cambridge Room @ House of Blues – Dallas, TX #
9/24 – Blue Door – Oklahoma City, OK #
9/26 – Fox Theatre – Boulder, CO #
9/28 – Zion Canyon Music Festival – Springdale, UT
9/29 – Beauty Bar – Las Vegas, NV
10/1 – Club Congress – Tucson, AZ !
10/2 – Sail Inn – Phoenix, AZ !
10/4 – Harlows – Sacramento, CA !
10/5-6 – Hardly Strictly Bluegrass – San Francisco, CA
10/11-13 – The Festy – Roseland, VA
$ - w/ The Brothers Comatose
! – w/ The Easy Leaves
* - w/ The Revivalists
# – w/ Rayland Baxter