NPR to Feature Clairy Browne & The Bangin' Rackettes
Submitted by MSO on Wed, 05/29/2013 - 12:05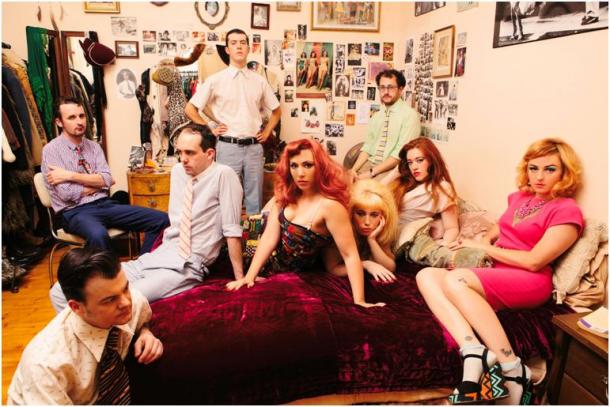 Already breakout stars in their native Australia, CLAIRY BROWNE & THE BANGIN' RACKETTES released their debut album BABY CAUGHT THE BUS last week (May 21) on Vanguard Records. The album is #5 on BIllboard's Heatseekers Chart, #1 on the iTunes R&B Albums Chart, Top 15 on the iTunes Overall Albums Chart, #2 on Amazon "Movers & Shakers" and #7 on the Amazon Overall Albums Chart. In its first week at radio, their first single "Love Letter" was the #1 Most Added at Triple A Radio with airplay at Alternative stations across America as well. Rooted in old-school R&B and soul, re-imagined for today. "What sets it apart is a dirty, electric guitar," explains frontwoman CLAIRY BROWNE.  "It's our own sound, like a gumbo." Watch the official video for "Love Letter" here: http://youtu.be/irNtyaNHq5A. Expect the group to announce a late summer U.S. tour soon.
CLAIRY BROWNE & THE BANGIN' RACKETTES and their debut album BABY CAUGHT THE BUS are gaining strong praise from the media.
About Clairy Browne & the Bangin' Rackettes:
Formed in 2009 over a mutual love of early rhythm n' blues records and rock n' roll, singer-songwriter Clairy Browne and her harmonizing group of rogue musicians The Bangin' Rackettes began rehearsing in an abandoned coffin factory called "The Pound" in the suburbs of Melbourne. Together the nine-piece band has come a long way thrilling both festival and U.S. club crowds alike with their young take on old-school soul, rhythm and blues, jazz and doo-wop which plays a large part in their broad multi-generational appeal. Clairy Browne & the Bangin' Rackettes--Clairy Browne (vocals), Camilla (vocals), Loretta Miller (vocals),  Ruby Jones (vocals), Jules "Crazy Legs" Pascoe (bass guitar), Darcy McNulty (baritone sax), Gabriel Strango (Piano), Peter Bee (guitar) and Ricky Martyn (drums).