NPR Takes Ladysmith Black Mambazo Back Home
Submitted by mike on Thu, 02/03/2011 - 03:06
For their new album, 'Songs From a Zulu Farm' (out this week on Listen 2 Entertainment Group/Razor & Tie Entertainment), South Africa's a cappella treasure Ladysmith Black Mambazo went back home.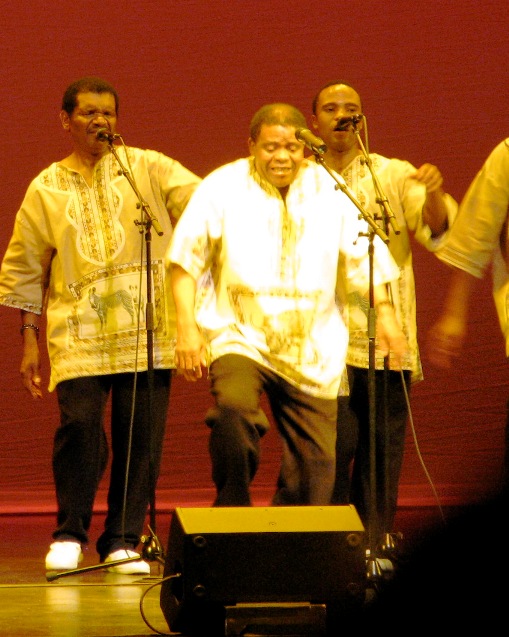 Original band member Albert Mazibuko and 20-year band manager Mitch Goldstein joined NPR Weekend Edition Sunday's host Liane Hansen to discuss how Ladysmith Black Mambazo collected songs traditionally sung by Zulu parents to their children for the new album.
"There's such a rich, wonderful history. A personal history that comes from the group that's not always found in their CDs," Goldstein said. Mazibuko added, "When my grandmother told me about the songs, she said that their parents were singing the same songs to them."
Listen to the NPR interview here.
Ladysmith Black Mambazo was featured earlier this month on AOL's Spinner blog, where Mazibuko, said, "Most of these songs we sing, even the traditional songs and the songs we wrote as a group, are the songs that always have lessons of encouragement, this kind of instruction."
Read more about 'Songs From a Zulu Farm' and listen to "Uthekwane" and "Leliyafu" here.
Read some Grateful Web coverage of Ladysmith Black Mambazo here.