The Nth Power Launches Second Leg of "Thank You Winter Tour"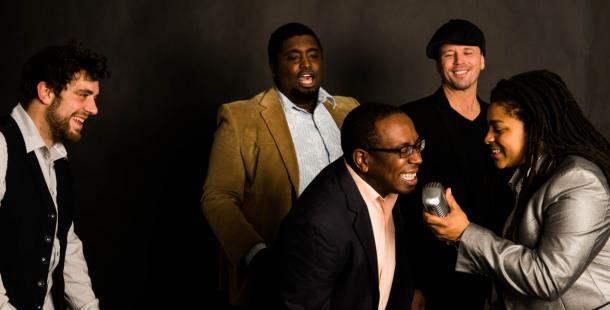 Today, The Nth Power announces the second leg of their debut Thank You Winter Tour, illuminating audiences out West in Arizona, Colorado and Utah in late January and early February 2014, before ending on a warmer note with two performances at Best Fest in Costa Rica.
Naming the tour in honor of their new single, "Thank You" (released Dec. 3, 2013) 2014's forthcoming performances will build upon a string of landmark live debuts in late 2013 -- including an acclaimed Saturday night set at Bear Creek Music Festival and December's twelve-show Eastern US debut, which garnered a highlight performance with Lettuce at Chicago's Concord Music Hall.
Not yet a year old, this new passion project brings together five leading lights in the funk and soul universes to create a sound as distinctive as its message is profound.
Video EPK: Welcome To The Nth Power
With original tunes that share a global message of love and understanding, the ensemble features evangelist Nikki Glaspie (Dumpstaphunk, Beyonce) on drums, the good reverend Nigel Hall (Lettuce, Warren Haynes Band) on keys, shepherd Nate Edgar (John Brown's Body) on bass, bishop Weedie Braimah (Kreative Pandemonium, Toubab Krewe) on percussion and prophet Nick Cassarino (Jennifer Hartswick Band) on guitar.
The Nth Power's three-part vocal harmonies evoke chills like a gospel choir, with uncanny instrumentation that layers flavors of world-beat, funk, gospel and jazz in the most seductive, yet ferocious manner. Together The Nth Power proves that soul music can be exponentially greater than the sum of its parts.
"Just know that when you hear this music, you're going to feel something -- you're going to connect with something higher than yourself," said Braimah.
"Our sound is built on a strong foundation of love," said Hall, who also recorded on Pretty Light's 2014 Grammy-nominated album A Color Map of the Sun. "[The Nth Power] is one of the things that I'm most proud of out of everything that I've done... We're just getting started, the best is yet to come."