Outside Lands 2013 | Preview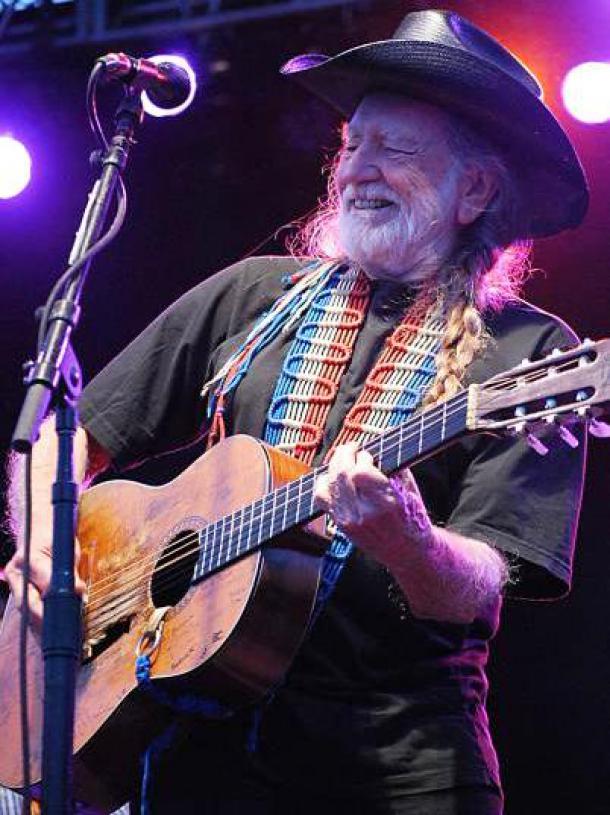 Judging by the weather in San Francisco over the past few weeks, Outside Lands 2013 might be even chillier and grayer than it was last year. This year's event will take place August 9-11 on its usual turf of Golden Gate Park, and if the lineup is any indication, there's sure to be something for everyone.
Feeling nostalgic for the 90s? D'Angelo takes the Sutro Stage on Friday, while Jurassic 5 plays Saturday afternoon just hours before Nine Inch Nails closes out Saturday night on the Lands End Stage. Dip back even further in time on Sunday afternoon with Hall & Oates, Willie Nelson, and the Red Hot Chili Peppers. And if you've got a ticket to Outside Lands, chances are you already know exactly where you'll be planting your feet for Macca. Sir Paul will be closing Friday night with a three hour set.
For the younger crowd who has infiltrated the music festival scene this year as never before, Outside Lands has plenty of names to keep everyone singing along. Smith Westerns and Band of Horses will warm up the Lands End Stage before The National takes it over on Friday evening. Start thinking about your Saturday afternoon soon; not long after a not-to-be-missed set by Gary Clark Jr., they've clustered The Tallest Man on Earth, the Yeah Yeah Yeahs, Grizzly Bear, and the Head and the Heart all within two short hours of each other. Phoenix will play up against Nine Inch Nails that night (fingers crossed for a reappearance by R. Kelly!). Sets by Foals, Kurt Vile, Vampire Weekend, and Matt & Kim will put the festival to bed on Sunday.
If you're heading to Golden Gate Park with your dancing shoes and not much else, your feet are going to be sore by the end of the weekend. Outisde Lands 2013 boasts appearances by Zedd, Yeasayer, Chromatics, Pretty Lights, Baauer, Dillon Francis, and Kaskade, so just remember to stretch first.
Outside Lands always manages an impressive comedy lineup for the Barbary tent, and this year is no different. Roastmaster General Jeffrey Ross will be roasting San Francisco twice on Friday, hosted by Moshe Kasher. Maria Bamford, Eugene Mirman, and Craig Robinson will be doing a few stand-up sets throughout the weekend. If you happen to wander by the Barbary, it's worth checking the schedule—comedians Rob Heubel, Natasha Leggaro, Joe Mande, and Nick Thune will all be making various appearances, among others. The Barbary operates on a first-come, first-served basis and in the past, tickets (though free) are handed out a few hours before each set time so don't expect to waltz into Jeffrey Ross's 2:00 set at 2:15 empty-handed.
True to San Francisco's green reputation, Outside Lands offers water refill stations (free if you purchase a reusable OL water bottle), bike parking, complimentary shuttles to the festival, and an entirely solar-powered Panhandle Stage (for the sixth year!).  If you want to pitch in even more, join the annual Ocean Beach cleanup (scheduled for August 10th) or collect recycling and trash to turn into the Trading Post at the festival. Earn points for each item you pick up. The person with the most points at the end of the weekend wins two tickets to next year's fest.
It may be a foggy weekend in Golden Gate Park, but as long as you bring a blanket, you'll be too busy rocking out to notice. Outside Lands is completely sold out, but you still have a few days to wade your way through the Craigslist cesspool. What are you waiting for?