Papa Mali ft. Bill Kreutzmann @ Boulder Theater
Submitted by mike on Wed, 07/15/2009 - 23:39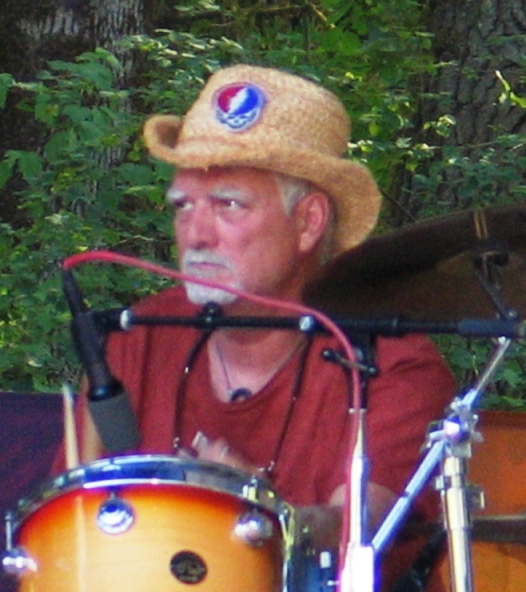 Legendary drummer and co-founder of the Grateful Dead, Bill Kreutzmann, (who played every show in the band's illustrious 44 year career) first met funky bluesman and voodoo electronic pioneer Papa Mali at a festival in 2008.   Bill recalls in a recent interview, "We first met at the Oregon Country Fair last year.  He was the headliner on the main stage, and I sat there and watched him and went, 'This guy's for real man, I like this guy.' Then we met, after that he came over to my trailer that I was staying in and you couldn't separate us, we talked for hours. It was just one of those natural things, you know? You can't plan it, you can't make it happen. And then we started playing together."  Since that meeting the band has played numerous shows including shows in Oahu and Maui for Halloween, a New Year's Eve run in Maui and a Midwest festival tour.
Bill and Papa are gearing up for a Colorado tour and joining them on the run will be bass virtuoso Reed Mathis (Tea Leaf Green, JFJO) and multi-instrumentalist (if it makes music, he can play it) Matt Hubbard (Willie Nelson and Friends). The band will be playing songs of the Grateful Dead and classic R&B. Reed and Papa first shared the stage in 2008 during a string of Mardi Gras shows in Colorado called The Big Easy Blowout which raised thousands of dollars for both the New Orleans Musicians Clinic and Tipitina's Foundation and also featured Page McConnell (Phish), Russell Batiste (Funky Meters, PBS), Big Chief Monk Boudreaux (Wild Magnolias, Golden Eagles) and many others.  The synergy between the two was immediate and powerful.  Matt Hubbard joined Bill and Papa for their last several tours and adds his unique flavor to every tune.  Together they will rock a mighty sound in Colorado that will incorporate several tunes from the Grateful Dead repertoire, Papa Mali originals, some New Orleans and Southern songbook interpretations and maybe even a new Robert Hunter original.
PAPA MALI ft. BILL KREUTZMANN
w/ special guests
Monday, August 3
doors 7:00pm, show 8:00pm
Boulder Theater
2032 14th Street
Boulder, CO 80302
303.786.7030
www.bouldertheater.com
Tickets are on sale now at The Boulder Theater Box Office. Call (303) 786-7030 for tickets by phone. Tickets are also available through our website @ www.bouldertheater.com. Ticket prices include tax and service charge.