Papadosio Added to The Werk Out Festival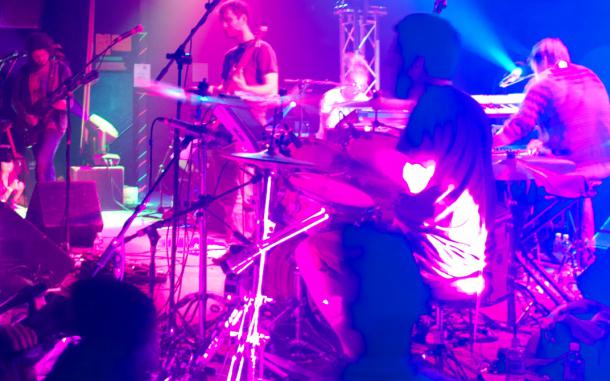 Only weeks away now, the 4th annual Werk Out Festival is proud to announce the final bands to be added to this year's already amazing lineup. New artists joining host band The Werks this September 12-14 at Legend Valley include:
Papadosio
Johnny Neel (of the Allman Brothers Band)
Mojoflo
Jaik Willis
G Finesse and the N.S.
Peoples Blues of Richmond
Uptowne Buddha
Arrows of Neon
Founded in central Ohio, Papadosio are rising stars of both the jam and electronica scenes – inspiring and uniting people through their hypnotizing fusion of progressive rock, psychedelia and dance music. A longtime respected rhythm and blues man, keyboardist Johnny Neel has performed with the likes of the Allman Brothers, Gov't Mule, and Dickey Betts to only name a few.
The complete and final lineup for the 2013 Werk Out Festival includes: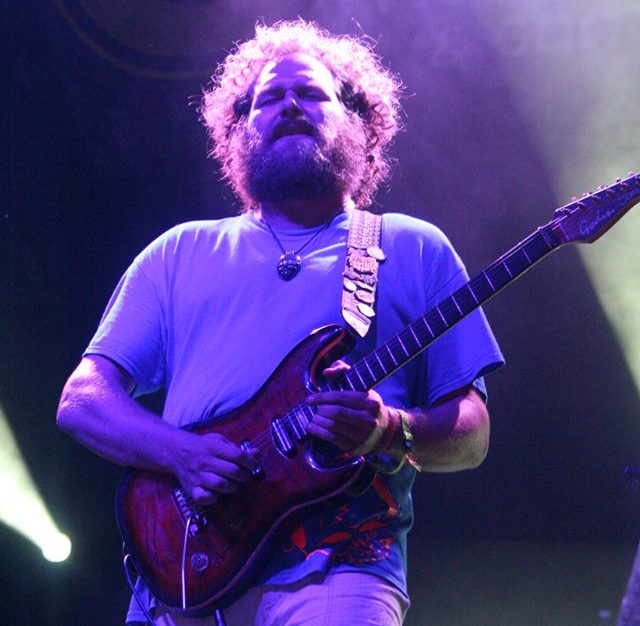 THE WERKS x3
Papadosio
GRiZ
EOTO
Conspirator
Minnesota
Ekoostik Hookah
John Brown's Body
roeVy
Kung Fu
Dopapod
Rumpke Mountain Boys
Up Until Now
Cosby Sweater (featuring Joel Cummins)
Ghost Owl (featuring members of Perpetual Groove)
Roster McCabe
Jahman Brahman
TrakStar
Attak & Carma
Jaik Willis
G Finesse and the N.S.
Peoples Blues of Richmond
Uptowne Buddha
Arrows of Neon
BigEaR
Blue Moon Soup
New Old Calvary
Arpetrio
Pigeons Playing Ping Pong
The Manhattan Project
Glostik Willy
Jaden Carlson Band
David Gans
Eric Evasion
Thunder St. Clair
Jones for Revival
Aliver Hall
Broccoli Samurai
SassafraZ
The Subterranean House Band
Jazzam
Magua D-Boy Heady Ruxpin
Under The Sun
Manitoa
That Freak Quincy
Urth Jehfekt
Indicus
Mr Oblvious
BMASS
ToadNuggz
At The Werk Out, fans are treated to three nights of the host band's classic fusing of psychedelic effects, shredding guitar, screaming classic rock organ, funk slap bass, and synthesizers over modern dance beats. Their latest CD aptly titled The Werks is available as a complimentary stream online and digital download for a pay-what-you-want download at http://thewerks.bandcamp.com.  
Building success upon success, The Werk Out Festival will cap off a great summer that will have seen The Werks perform at the Hang Out Festival, Wakarusa, Camp Bisco, Electric Forest (formerly Rothury), Summer Camp, Dark Star Jubilee and the All Good Festival (also at Legend Valley).
Formerly known as Buckeye Lake Music Center, the sprawling festival grounds of Legend Valley have played host to some of Ohio's most memorable live performances of the past five decades including half a dozen Grateful Dead concerts as well as tour stops from Lollapalooza, AC/DC, WOMAD, The Allman Brothers Band, and numerous other large events.
Tickets are available now for $80 (2 day pass), $100 (3 day pass) and $179 for VIP packages which include Early Bird, Official VIP-Access Laminate, VIP only Showers, VIP only Bathrooms, VIP only concert viewing area & more. The link for ticket purchase is http://valley.inticketing.com/events/303420