Pete Yorn | Back and Forth | Review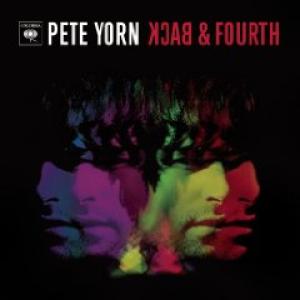 Pete Yorn is back...well almost. The title back and forth is very appropriate for his latest offering. It feels as though Yorn has spent a good part of his music career trying to figure out his sound. His first two albums MusicfortheMorningAfter and Day I Forgot were very similar. Both played to Yorn's strong songwriting abilities. Yorn went a bit off course with his third album Night Crawler. Do not get me wrong, Night Crawler has its moments but it is incredibly overproduced to the point that it drowns out Yorn's vocals.
Back and Forth is a bit more back to the basics. The album goes back to strong songwriting and simplistic guitar riffs. The album is by no means stripped down. Various instrumentals are added to tracks but it is not over the top as with Night Crawler. All around Yorn does what he does best. He has created an album that is very well written with tracks that have staying power. If there is anything the album lacks it is one or two faster tracks. I cannot fault Yorn though, you write what you feel and I respect that. I am just happy to have Pete Yorn back.