Phish's WaterWheel Foundation Joins Forces With The MFF
The WaterWheel Foundation and the Mimi Fishman Foundation have teamed together once again with an on-line charity auction featuring ticket packages for the first portion of the Phish 2011 Summer tour.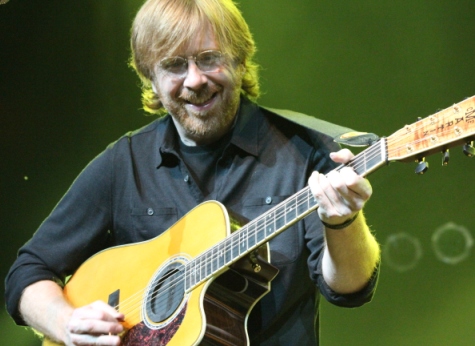 Phish kicks off their 2011 Summer Tour on Memorial Day weekend, with three consecutive nights (May 27, 28 & 29) at Bethel Woods Center for the Arts in Bethel, NY. Stops along the way include Cleveland, Cincinnati, Mansfield, Darien Lake and more, as well as 2-night runs in Holmdel, Columbia and Alpharetta.   These shows as well as others are represented on the auction.
All proceeds raised will benefit Phish's WaterWheel Foundation.  The WaterWheel Foundation was created by Phish in 1997 to oversee the band's various charitable activities.  The Mimi Fishman Foundation was established in1999 by Miriam "Mimi" Fishman (the late mother of Phish drummer Jon Fishman) and David Shulman – and was created as a vehicle to raise funds for various charities important to Mimi.
The on-line auction is currently live with the bidding coming to close on Wednesday, April 27.
To view and/or bid on the auction, as well as read about the charities the auction supports, please visit the Mimi Fishman Foundation Auction Page.