Phish Auction News - Mimi Fishman Foundation
The WaterWheel Foundation and the Mimi Fishman Foundation have teamed together for the third time in 2010 to deliver an on-line charity auction. The all PHISH auction - which can be found at www.mimifishman.org - features Phish Fall tour ticket packages, Phish show used memorabilia, and a very special lunch with Phish drummer Jon Fishman.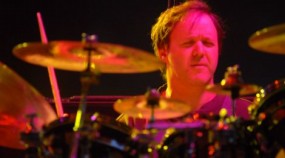 100% of the proceeds raised will mutually benefit the Foundations, both of which have strong ties to the band Phish. The WaterWheel Foundation was created by Phish in 1997 to oversee the band's various charitable activities. The Mimi Fishman Foundation was established in1999 by Miriam "Mimi" Fishman (the late mother of Phish drummer Jon Fishman) and David Shulman, as a vehicle to raise funds for various charities important to Mimi.
The on-line auction is currently live with the bidding coming to close on Monday, September 27.
To view and/or bid on the auction, as well as read about the charities the auction supports, please visit the Mimi Fishman Foundation Auction Page.