Phish: Live at Utica DVD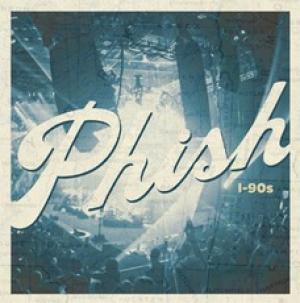 Though Phish has released a large, strong collection of concert DVDs over the years, the bulk of them were filmed during their peak years of the 1990s where the norm was the old format of standard definition. Muddied colors, blurry camera movements, and sub-par audio couldn't quite do the show the justice it deserved. Not any more. With the band's return to live touring in 2009, Phish 3.0 as fans have come to call it was born, and with this rebirth into the modern digital world the group is now able to film and record concerts in brilliant High Definition, resulting in a rich, colorful, and clean audio/visual majesty.
In late 2010 the band released their first full-concert DVD since reuniting, taken from their exceptional performance at Wisconsin's beautiful outdoor venue Alpine Valley, and the product was fantastic. Clean sound and spectacular high quality video seemed to grab the viewer and transplant them right into the pavilion as if actually there.
Just recently the band has added another marvelous addition to the collection by releasing a performance of their October 20, 2010 show at Utica's intimate Memorial Auditorium; a show many hard-core fans thought was their strongest performance of last year's tour, and have affectionately dubbed "Guyutica" due to the number of teases and revisits the band threw out of their prog-fusion song "Guyute".
Similar to the Alpine Valley collection, Live at Utica also includes two audio CDs to accompany the DVDs, giving the fan multiple ways to enjoy this excellent performance.
The show begins with a spirited rundown of Clifton Chenier's blues tune "My Soul", where listeners get to hear Page McConnell's piano brilliance right from the start. The rare bird "Vultures" spreads its wings here, along with a funk-heavy take on "Wolfman's Brother" that transitions perfectly into "Cities".
The rest of set one is where things get incredibly fun and unique, as the band busts out a driving "Guyute" that would evidently affect the remainder of the set. The song finishes in some cryptic terrain that eventually transforms into "David Bowie", which is not only peppered with "Guyute" fragments and retreads, but also riffs and chants of "Wilson". Following Bowie the band does in fact go into a high-energy "Wilson", which yes....contains even more "Guyute" snippets.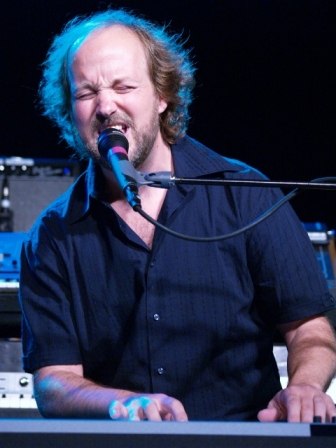 The antique "McGrupp and the Watchful Hosemasters" and "Saw it Again" prelude a smashing set-ending and Guyute-laden "Run Like An Antelope"; capping a brilliant set that is reminiscent of the Phish days of old when the band was very experimental and full of surprises.
Set two starts strong with their rendition of the Who's "Drowned", complete with a jam that leads smoothly into a dark version of "Sand". A fiery rendition of "Birds of a Feather", anchored by Fishman's pounding rhythms, preludes some originals and covers that the band plays with some rarity such as the unique rocker "Axilla I", the Gamehendge nugget "Tela", and the Mighty Diamonds' "Have Mercy" (wonderfully sandwiched inside "Split Open and Melt").
It is always a joy to watch Trey's gaped, fixed face searching for the right notes and melodies during jams, and the ensuing smiles when he finds them. This video captures that perfectly as the band belts out a faithful interpretation of "Slave to the Traffic Light" that sends the listener reeling from the airy ambience and soaring jams. The evening concludes with a somewhat sloppy but rocking version of Led Zeppelin's "Good Times Bad Times".
The show was an excellent blend of eclectic cover songs and unique originals; yet oddly contained only one post-hiatus song ("Stealing Time From the Faulty Plan") giving the performance a very classic Phish feel to it. The X-factor in making this show and DVD so remarkable was lighting director Chris Kuroda's lights, whose work is shown so brilliantly through the wonders of high-definition.
It shouldn't have to be said but this is another must-own collection for Phish fans to possess, and newer listeners should not hesitate in giving this release their full attention. The band is back playing remarkably well, and Live at Utica is the perfect example of one of the greatest rock bands of all time returning to their former glory; all the while forging ahead into new territory.