The Pink Floyd Experience Performs "Animals" Live!
Submitted by mike on Tue, 01/25/2011 - 02:03
99.5 The Mountain & Westword are proud to announce that The Pink Floyd Experience will be performing Animals in its entirety, plus other classic Pink Floyd songs, at the Boulder Theater on Thursday, March 24th, 2011.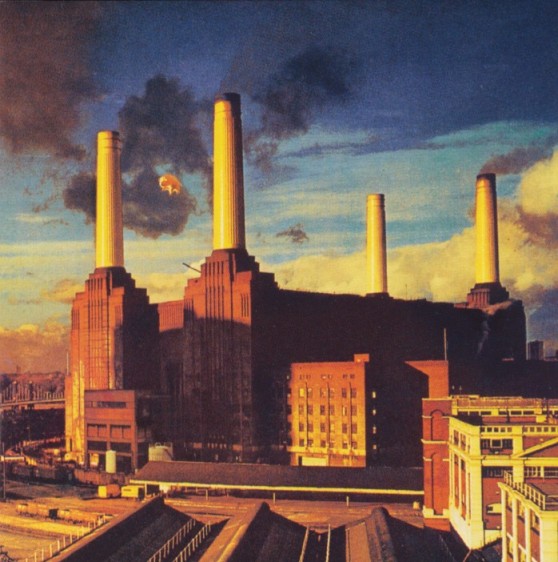 Without question, Pink Floyd remains one of the most influential rock bands of all time. Their record-breaking status is legendary.  The 1977 concept album Animals was a statement regarding the decline of society of the day.  While making the album did set in motion the discord that would eventually destroy the band, the subsequent tour for this release planted the seeds for what would become The Wall. Now, get ready for THE PINK FLOYD EXPERIENCE as they perform Animals live in its entirety! With an even more spectacular light show than before, full quadraphonic sound and six outstanding musicians dedicated to bringing you the most authentic Floyd experience possible, it's "a must-see for any Pink Floyd enthusiast!" (C-News, Northampton, MA).
Today, years since their last live performance, Pink Floyd's appeal continues and spans the generations. Their shows were described as theatrical with mind-blowing lights and unsurpassed sound. The show is not only onstage…it engulfs the audience!  In keeping with this tradition, THE PINK FLOYD EXPERIENCE is a full-on sensory assault – interpretive videos, plane crashes, flying pig, helicopter – it's all there, LIVE!  This is the show for the ultimate Floyd Fan, and it gets closer to the true Pink Floyd concert experience every year!
In addition to Animals, all of Pink Floyd's greatest hits are performed live including such favorites as "Money," "Have A Cigar," "Time," "Comfortably Numb," "Run Like Hell" and many rarities not often heard live.
Some Floyd Facts:  More than 200-million albums have been sold since 1967. Four Grammy nominations in the '70s, '80s, and '90s. They were one of the first bands to use pyrotechnics, video, and light shows in their stage acts. They were inducted into the Rock and Roll Hall of Fame in 1996. "Dark Side of the Moon" broke all chart records when it stayed on the Billboard Top 200 Album charts for 741 weeks. It stayed there from 1973 to 1988. Nearly 1,000,000 Pink Floyd catalog albums are sold each year worldwide.
Don't miss out!  THE PINK FLOYD EXPERIENCE.
--
Tickets are on sale at Boulder Theater Box Office. Call (303) 786-7030 for tickets by phone.
Tickets are also available through our website @ www.bouldertheater.com.
Tickets are On Sale Friday December 24th!
$30 adv / $35 dos