Poor Man's Whiskey @ The Fox Theater | 2/25/2012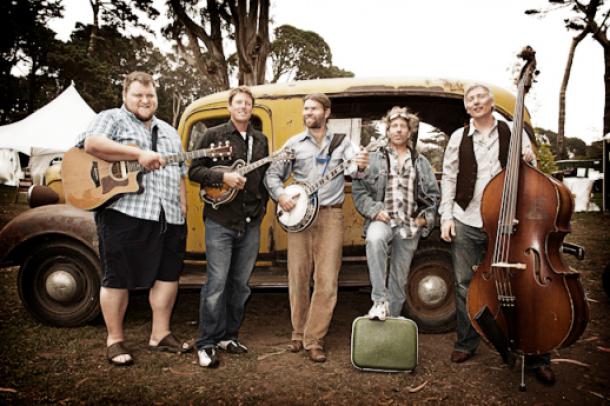 Z2 Entertainment is proud to present Poor Man's Whiskey at the Fox Theatre on Saturday, February 25th.  Tickets go on sale Friday, December 23rd for $10.00 in advance and $12.00 day of show.
Poor Man's Whiskey emerged from a rich and vibrant musical scene north of the Golden Gate. What began as a fun side project playing bluegrass instruments quickly evolved into a full time endeavor. Recently, they have performed at such venues as the Fillmore and the Hardly Strictly Bluegrass Festival. PMW weaves a musical tapestry that is influenced by a wide variety of American music. Rooted in acoustic music, PMW's sound spills into rock, funk, pop, blues, and even disco. PMW has been winning over national audiences with their upbeat performances, zany stage antics, and infectious songs. While seamlessly integrating acoustic and electric instruments the band weaves tales of everyday life, inviting the audience to become a part of each show.
PMW has released three studio albums, "Train to California" (2003), "Roadside Attraction"(2005), and in 2009: "Dark Side of the Moonshine" (a double disk set featuring original music as well as the bluegrass interpretation of the Pink Floyd classic album).
Notable festivals and shows: Hardly Strictly Bluegrass Festival, High Sierra Music Festival, Kate Wolf Music Festival, The Fillmore, SF; Harmony Festival; Strawberry Music Festival; The Great American Music Hall; The Summer Melt Down, Las Tortugas; finals of the Telluride Bluegrass Festival.
-
Doors:  8:00 pm
Show:  9:00 pm