POP Montreal Adds David Byrne & St. Vincent, Grimes, Cadence Weapon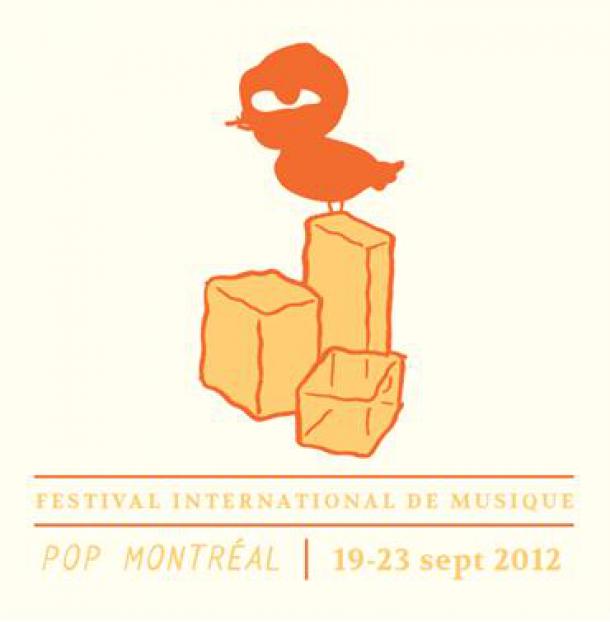 MAN IT IS HOT. SUMMER IS SOOOOOO HOT. We can't wait for the cool breeze of September. We can't wait for POP. Here are some more flashy names to add to the list of super high calibre artists playing the festival.We are very happy to announce that the special David Byrne & St. Vincent tour will be coming to Montreal September 21st, as part of the festival. The artists will be releasing their first collaborative album on September 11 entitled Love This Giant, to be released worldwide by 4AD under exclusive license from Byrne's label Todo Mundo. Recorded over two years, this new effort has been described as a collaboration in the "truest sense of the word", with Byrne and St. Vincent (aka Annie Clark) co-writing ten of the album's twelve tracks, and each artist penning one song individually. A promotional copy of the album opener "Who" is available online for download.
Grimes and Purity Ring, both break out sensations of POP 2011, are back, woohoo! Local label Fixture Records will bring us a great line-up of underground gems highlighted by Chevalier Avant Garde. Printemps d'érable heroes Avec pas d'casque will play an intimate show on the breathtaking Ubisoft Rooftop. The dreamy pop perfection of Captured Tracks' artist Wild Nothing play at Il Motore, and local hip hop pranksters Alaclair Ensemble will headline at Sala Rossa. We also welcome back Canadian musical trailblazer Ian Blurton as he reforms the seminal genre defying rock band Change of Heart. Finally, the incomparable, unforgettable and incredibly sexy Arthur H. will also join the party. There's still lots more to come, more tickets, more passes, more art, more music, more film, more fun, more basketball.