Pre-St. Patrick's Day Party with Clay Brooker and the Bandits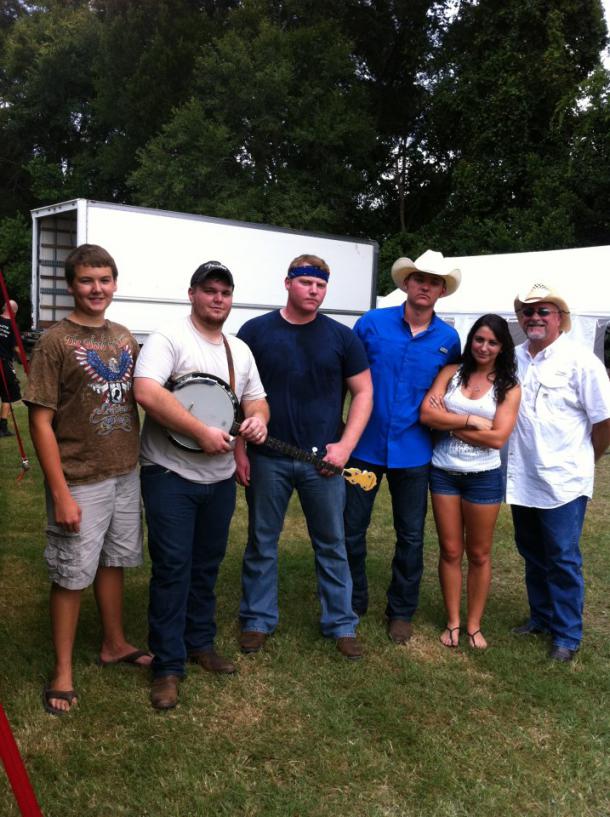 Plan now to be part of the big weekend March 1-2 at the Spirit of the Suwannee Music Park (SOSMP) in Live Oak, Fla where the first annual Pre-St. Patrick's Day Party will be held March 1 and Clay Brooker and the Bandits will entertain March 2!
At the first annual Pre-St. Patrick's Day Party Friday, March 1, you'll be rockin' with DJ Scott, confetti will be flying, balloons dropping, a search will be on for a pot of gold with chances to win money and Suwannee River Jam tickets, along with drink specials all night, good food and fun from 8 p.m. until midnight! Wear your green and come on out where admission is free for this Pre-St. Patrick's Day Party!
Saturday night, March 2, Clay Brooker and the Bandits will be in the house playing country, Southern rock and lots of good listening and dancing music to keep you on that dance floor! Clay and his band are becoming regulars at the SOSMP where fans enjoy their music and personality. Don't forget those dancing shoes!
If you're arriving early for the weekend, there is karaoke in the Music Hall every Monday and Thursday night with one of America's most outstanding Elvis Tribute Artists, Ted "Teddy MacElvis" McMullen. Doors to the Music Hall open at 6 p.m. Friday and Saturday night for dinner, shows begin at 8 p.m. Admission is free. As always, the SOSMP's SOS Café and Restaurant will be open and have available delicious food at regular prices along with nightly specials and a full service bar.
If you plan to spend the weekend or longer and would like to make reservations for RV parking, cabins, primitive camping or camper parking for the SOSMP or to purchase tickets for upcoming events, call 386-364-1683, email spirit@musicliveshere.com or go to musicliveshere.com.
Upcoming festivals and events include SpringFest, Purple Hatters Ball, Wanee with the Allman Brothers, Suwannee River Jam Auditions, The Ultimate Redneck Wedding Game Show, Ms. Suwannee River Jam Daisy Duke Style contest, Suwannee River Jam and much, much more.
The Spirit of the Suwannee Music Park is located at 3076 95th Drive, 4.5 miles north of Live Oak, Fl off US 129 at the famous Suwannee River. The SOSMP centrally located 4.5 miles south of Interstate 75 and 4.5 miles north of Interstate 10 off US 129. Keep an eye out for the SOSMP sign and white painted board fence!