Quixotic Hits the Road With Visual and Musical Panoply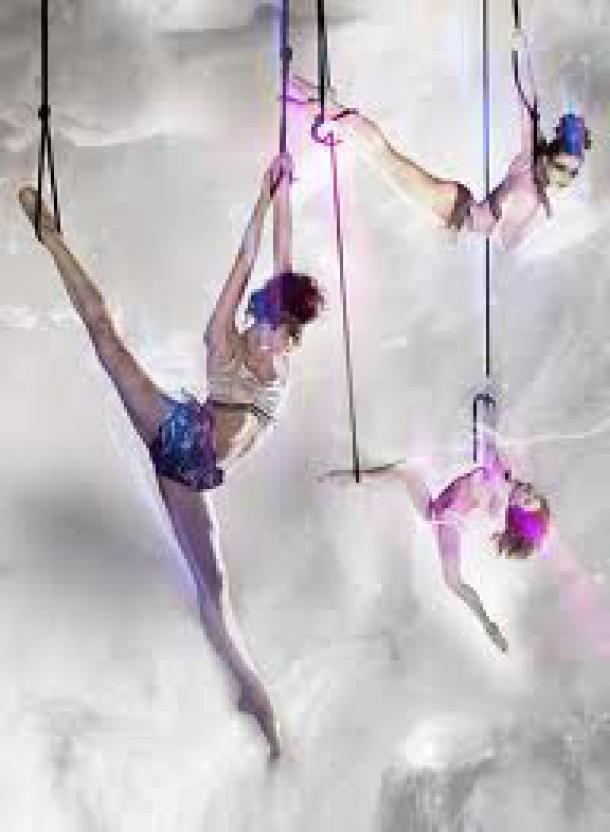 After a series of sold-out theater and festival appearances throughout the country, the visual and musical odyssey that makes up Quixotic will hit the road for a number of hand-picked festival appearances this summer including Lightning in a Bottle, The Fringe Festival, Wanderlust Festival(s) and ARISE Music Festival before making their way back home for a headlining performance at Crossroads in Kansas City, MO. Known for providing a performance style that is closely akin to something you might see in the big top at Cirque du Soliel, the performance company is making big waves this season.
"Art that enchants, invigorates, and awakens the imagination has always been born of the rule breakers, and no one is breaking the rules more joyously, more fervently than Kansas City's Quixotic." Anand Harsh- TheUntz.com
A melting pot of dance, aerial acrobatics, projection mapping, high fashion, and original live music, Quixotic is a cornucopia of mystical majesty that enraptures audiences who have never even dreamed a night at the theater could be this much fun. Sleek dancers pushing the boundaries of athletic artistry soar across neon skies that encompass and envelop traditional and non-traditional venues, bathing structures and even painting new nature on old in a vivid fantasy world. Evocative tribal electronica sets the stage for the visual panoply of color and agility in flight. Even the aural accompaniment blurs the lines between stylistic worlds, blending organic instrumentation's of lush strings and primal drums with digital symphonies of programmed beats and bellowing subsonic frequencies.
Founded in 2005 by renowned graphic designer, percussionist, and artistic director Anthony Magliano and joined a year later by award-winning lighting and theater technology guru Mica Thomas, Quixotic's mission statement was to tear down the walls that cloistered each discipline of the arts, unleashing a flood of new ideas that would wash away the staid norms of traditional theater performance. It is the joint vision of Magliano and Thomas that has taken the loose collective of avant garde trendsetters and molded them into what the New York Times branded an "innovative circus [company]." This ultra-modern, multi-sensory experience shatters antiquated notions of "a night at the ballet."
The stunning and surreal environments that set the scene for this experimental movement troupe has aligned its performers with the most progressive acts in the burgeoning electronic music scene (Dave Tipper and Shpongle, among others), but its undeniable grace, transcendent athleticism, and dogmatic dedication to haute couture also allows Quixotic to flawlessly complement the Kansas City Symphony.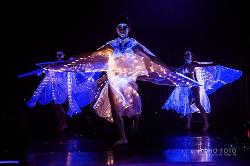 The raw power, immersive experience, and sheer mesmerizing artistry of Quixotic cannot be conveyed through words, nor can audio or video alone capture the magic of an intense, firsthand glimpse of the collective in action. To truly get a sense of what it is to leave the earthly realm and enter a digital landscape of breathtaking wonder, where the bounds of genre—and gravity—have no meaning; you have to be there to believe.
For more information about Quixotic or to purchase tickets to one of their shows check out www.quixoticfusion.com
TOUR DATES:
7/13 - Lightening in a Bottle: Lake Skinner, CA
7/18 - Quixotic School @ Fringe Festival: Kansas City, MO
7/19 - Wanderlust California: Sqaw Valley Resort, CA
8/2 - Wanderlust, Whistler: Whistler, BC, Canada
8/10 - CrossroadsKC, Kansas City, MO
8/14-17 - ARISE Festival, Loveland, CO