The Radiators Farewell Tour at the Fox Theatre
Submitted by mike on Tue, 01/04/2011 - 03:53
One of rock n' rolls longest and New Orleans' finest traveling road shows will come to an end after 33 years when The Radiators play their final two shows at Tipitina's in New Orleans on June 10th & 11th. Lucky fans in the Boulder area can catch the band one last time at The Fox Theatre on February 10th.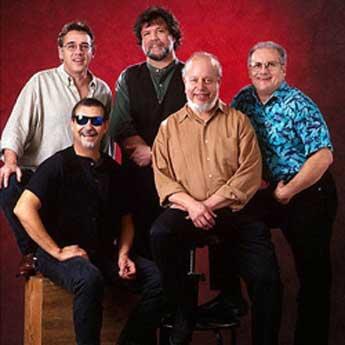 Formed out of a jam session in 1978 The Radiators still feature the same 5 original members, Ed Volker (Lead Vocals, Keyboards) Dave Malone (Lead Vocals, Lead Guitar), Camile Baudoin ( Lead Guitar, Bkgrnd Vocals), Reggie Scanlan (Bass) & Frank Bua, Jr. (Drums). The Rads achieved significant commercial success in the late 80's with the release of the classic albums Law Of The Fish and Total Evaporation. They have also released over 10 albums on independent labels and currently have 6 CDs available including Wild & Free a 2008 2 CD retrospective on their own Radz Records.  The band has played over 4500 shows and kept up a consistent tour schedule, still playing close to 150 dates a year. Additionally, they have held down the closing slot at the prestigious New Orleans Jazz & Heritage Festival for over 25 years.
Volker, who handles the majority of the songwriting as well as splitting lead vocals with Malone informed his band mates a couple of weeks ago that he no longer wanted to endure the day to day struggles of life on the road and was exhausted from the constant touring. The other band members have yet to announce their future plans and have not ruled out the possibility of working together in the future, but the departure of Volker (affectionately known to fans as "Zeke Fish Head") brings to an end the original version of a treasured rock n' roll institution.
Tickets are on sale at Fox Theatre Box Office. Call (303) 443-3399 for tickets by phone.
Tickets are also available through our website @ www.foxtheatre.com.
$25 adv / $30 dos
Tickets On Sale NOW!