Railroad Earth Kicks Off Fall Tour 2011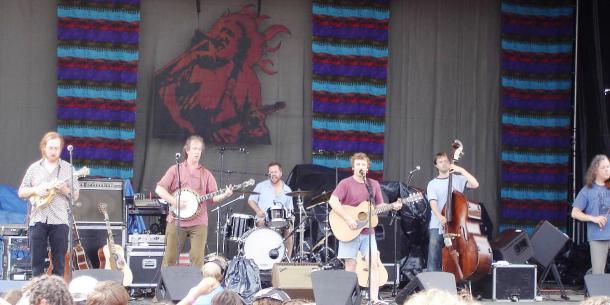 Railroad Earth will hit the ground running this fall with a Southern tour that kicks off right at the turn of October. The six-piece band will start their tour on the Eastern Seaboard, with dates in Delaware and Virginia, before rolling the train Southwest to Tennessee, Ohio, Arkansas, Louisiana and Alabama, and then turning back East for shows in Georgia, Florida and North Carolina. October wraps up with their highly buzzed-about glam-camping event, the Hangtown Halloween Ball, in Placerville, CA on Halloween weekend (Oct 28-30).

Over the past decade, Railroad Earth has built an ardent and passionate national fanbase through a winning combination of unique live performances and instrumentation, evocative lead vocals and harmonies and lyrically significant, yet highly "singable" songs. Lead singer, Todd Sheaffer, sings of our nation's changing landscape and social ills with a commitment reminiscent of Woody Guthrie, while the players weave together instrumental timbres that could have been pulled from Celtic or Cajun culture. Spend a few moments watching the crowd at any Railroad Earth concert and you're sure to see hundreds of mouths singing the words to every one of their songs.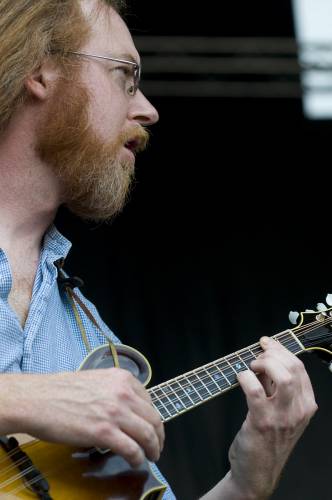 This fall, Railroad Earth has chosen to celebrate America's diverse landscape with two debut Destination Railroad Earth travel events. As a way to bring together their truest fans from around the country, the band has helped organize a couple of fan-centric destinations for key weekends of the year! They'll celebrate the Harvest season with the Hangtown Halloween Ball, which includes three nights of RRE and many other great artists, along with wild visuals and Halloween thrills! Then, on Thanksgiving weekend, Railroad Earth's Horn O' Plenty Getaway will offer their fans "Two Evenings with RRE," along with a great schedule of art and music events throughout the weekend and discounts at hotels, restaurants and more. The plan is to bring together a large gathering of like-minded people all in one place to kick off the holiday season.

Fall Tour 2011 kicks off on October 6th in Wilmington, DE. For more information about Railroad Earth and for ticketing info, check out the bands official website at www.railroadearth.com
 
TOUR DATES:
10/1/2011    Folkfest St. Pete    St. Petersburg, FL    
10/6/2011    World Cafe Live at The Queen    Wilmington, DE    
10/7/2011    The Festy Experience    Roseland, VA    
10/8/2011    Mercy Lounge    Nashville, TN    
10/9/2011    20th Century Theater    Cincinnati, OH    
10/12/2011    Minglewood Hall    Memphis, TN    
10/13/2011    Harvest Music Festival    Ozark, AR    
10/15/2011    House of Blues    New Orleans, LA    
10/17/2011    Soul Kitchen    Mobile, AL    
10/19/2011    WorkPlay Theatre    Birmingham, AL    
10/20/2011    Georgia Theatre    Athens, GA    
10/21/2011    Magnolia Festival    Live Oak, FL    
10/22/2011    The Fillmore - Charlotte    Charlotte, NC    
10/29/2011    Hangtown Halloween Ball    Placerville, CA    
11/9/2011    The Canopy Club    Urbana, IL    
11/10/2011    Majestic Theatre    Madison, WI    
11/12/2011    The Majestic Theatre    Detroit, MI    
11/13/2011    Bell's Brewery    Kalamazoo, MI    
11/16/2011    The State Theatre    State College, PA    
11/17/2011    Newport Music Hall    Columbus, OH    
11/18/2011    Beachland Ballroom    Cleveland, OH    
11/19/2011    Headliner's Music Hall    Louisville, KY    
11/25/2011    Sherman Theater & Railroad Earth present the 1st annual HORN-O-PLENTY GETAWAY    Stroudsburg, PA    
12/29/2011    Ogden Theatre    Denver, CO    
1/9/2012    Jam Cruise 10    Ft. Lauderdale, FL