React & the MID Present MAYHEM at the MID with Chromatics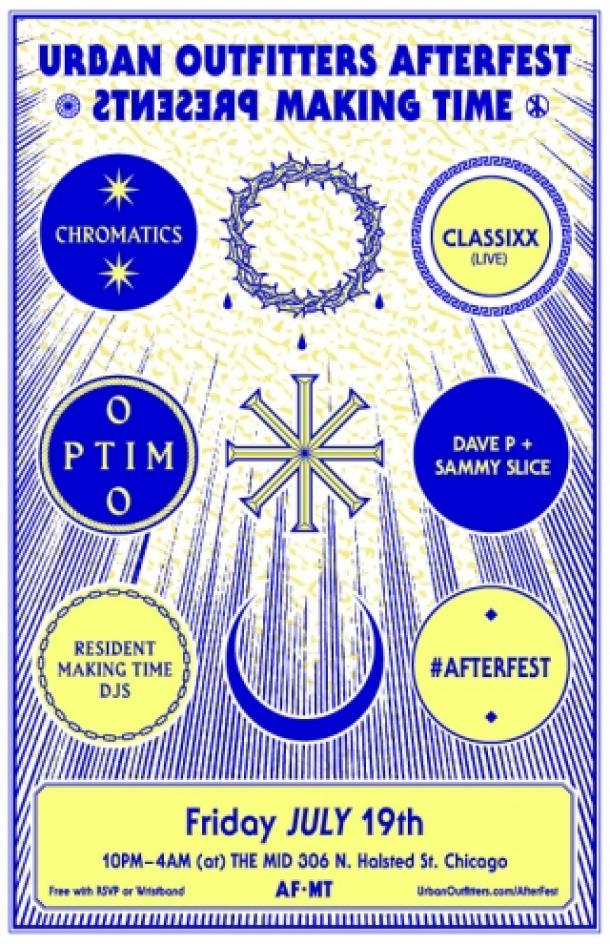 Friday, July 19th, React Presents and the MID welcome the American indie-electronic outfit Chromatics, along with LA based DJ duo Classixx, who bring a plethora of nu-disco beats from their critically acclaimed album Hanging Gardens, to Mayhem at the Mid.
This show is complete FREE with RSVP at Clubtix.com!
Originating from Portland, Oregon and classified as both synth-pop and post-punk, Chromatics bring a new sound that will throw you into a literal time warp. With their acclaimed album Night Drive released in 2007 to their latest album Kill the Love featuring 16 full-length tracks and was released on March 26, 2012, by Italians Do It Better label. Their single "Into The Black" debuted this album and brings a truly beautiful melody combined with euphoric lyrics originally written by Neil Young. The elements of pop and punk work together to bridge a gap that many bands struggle for years to achieve and creates a sense of timelessness. Check out their full album here.
From their debut hit single "I'll Get You" featuring Jeppe (Junior Senior), released in 2009, to their latest critically acclaimed album Hanging Gardens released on May 14, 2013, via Innovative Leisure, the LA based DJ duo Classixx has had a mission to innovate LA's electro-banger driven scene with remixes for diverse artists such as Major Lazer, Madonna and Drop the Lime. Classixx brings a refreshingly luxurious vibe with a smooth blend of disco, new wave, funk, house, and indie rock. Check out their latest single, "Holding On."
Ticket Link HERE
Flyer Link HERE
The MID
306 North Halsted
Chicago, IL 60661
21 + | 10 PM