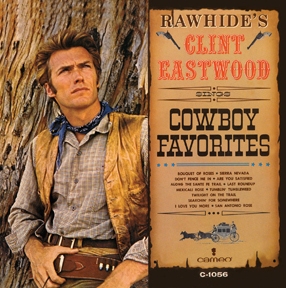 Real Gone Music, the reissue label that has won many critical kudos in its initial months of operation, has announced its March 2012 releases. Featured are B.J. Thomas' The Complete Scepter Singles, Frankie Avalon's Muscle Beach Party: The United Artists Sessions, The Tubes' Young & Rich/Now, Rick Springfield's Beginnings, David Axelrod's Messiah, Wishbone Ash's Live Dates II and Clint Eastwood's Rawhide's Clint Eastwood Sings Cowboy Favorites. Street date for all is March 27, 2012.

From his 1966 recording of Hank Williams' "I'm So Lonesome I Could Cry" through his 1972 double-sided hit single "That's What Friends Are For"/"Happier Than the Morning Sun," B.J. Thomas enjoyed a string of hits rivaled by few artists of that time. And the fact that he did this on an indie label, Scepter, makes the achievement even more impressive. Various compilations of Thomas' Scepter sides have come and gone. But Real Gone's 44-track anthology is the first to offer A- and B-sides of every one of the artists' Scepter singles, including his 19 hits. Many of the B-sides never appeared on albums. DJ/journalist Michael Ragogna wrote the notes, which feature quotes from Thomas.

Frankie Avalon's late '50s/early '60s recordings practically define an era in pop music. But while there have been many reissues of his legendary Chancellor recordings, his later output has proven elusive. Frankie Avalon: Muscle Beach Party: The United Artists Sessions features 20 stereo tracks recorded in 1964 and '65. The set's centerpiece is Frankie's album Muscle Beach Party and Other Movie Songs, which features music from his films (notably a version of "Runnin' Wild," his spotlight solo in the Muscle Beach Party movie). In addition are his rare UA singles plus tracks from the soundtrack of I'll Take Sweden, a Bob Hope comedy in which he co-starred. The set features liners by Tom Pickles and photos.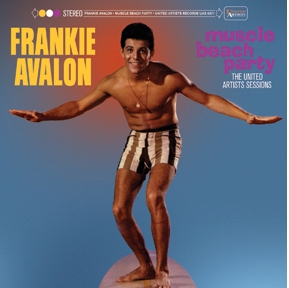 One might think that the debut solo album, sporting two hits, from one of the '80s' biggest heartthrobs would have been reissued long ago, but Rick Springfield's 1972 Capitol release Beginnings was indeed the "beginnings" of a series of misadventures in the music business that were to plague the singer until he broke through with "Jessie's Girl" and a role on the soap opera General Hospital. Springfield had scored a major hit in Australia with "Speak to the Sky" (the song appears here in its re-recorded U.S. hit version) when he moved to the States and made Beginnings, but there was a serious disconnect between the music and the marketing. The label seemed bent on selling him as a Tiger Beat teen heartthrob but Springfield's songwriting betrayed an artist with loftier ambitions, switching from Big Star-esque power pop ("Mother Can You Carry Me") to T-Rexish glam ("Hooky Jo") to McCartney-esque balladry ("What Would the Children Think"). Springfield left Capitol following disappointing initial sales; this album deserved a wider audience then and still does now.

Having previously set a Catholic Mass to psychedelic guitar in 1967 with the Electric Prunes album Mass in F Minor, in 1971 legendary arranger/producer David Axelrod went for Baroque and set Georg Friedrich Handel's signature work Messiah to contemporary instrumentation as well. But he didn't do it alone — frequent collaborator Julian "Cannonball" Adderley conducted the orchestra. The result was a record far more restrained, even respectful, than Mass in F Minor, with psychedelic guitar, a funk rhythm section, flute and electric piano contributing tasty, swinging instrumental passages. This cult favorite is given its first reissue here of any kind, with new liner notes and photos. Another Real Gone (ahem) resurrection, just in time for Easter!

Clint Eastwood has demonstrated a deep love and aptitude for music as both an actor and a director (e.g. Play Misty for Me; Bird) during his entire career. On Rawhide's Clint Eastwood Sings Cowboy Favorites he is fresh from his success on the TV series Rawhide, crooning (and quite competently so) a collection of Country & Western favorites. Real Gone has added both sides of his 1962 single "Rowdy" b/w "Cowboy Wedding Song" to the CD release of this 1963 stereo album; the vinyl release (the album's first-ever reissue in the vinyl format) features 180-gram vinyl pressing.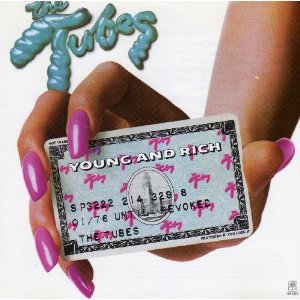 The fact that two albums by The Tubes, Young & Rich and Now (their second and third releases) have been out of print for years — and Now never even issued on CD in this country — is eloquent testimony to the fact that they are one of the most underrated bands of the '70s (though not underrated by all — used CD copies of these albums sell for staggering figures online). Salacious Zappa-like satire? Check. Over-the-top theatricality à la Alice Cooper? Check. BOC-like hard rock? Check. Even avant-garde, Beefheart-ian atonality cropped up in unexpected places. The two-disc set features liner notes by Gene Sculatti drawn from a new interview with drummer Prairie Prince.

When a band has not one, not two, but three releases entitled Live Dates, it's a pretty good bet that the band in question is pretty good in concert. And in the case of Wishbone Ash, that's an understatement; various line-ups of the group have been rocking the globe with their patented brand of twin-guitar hard/progressive rock for 40 years now. Though Live Dates (1973) charted, and Live Dates III (2001) is well-thought-of by their fan base, it's Live Dates II (released in 1980 and assembled from various 1976-1980 shows) that's considered the real gem of the three; it ranks as probably the key document of the Wishbone Ash version 2.0 lineup of guitarists Andy Powell (he of the Flying V) and Laurie Wisefield, bassist Martin Turner and drummer Steve Upton. Real Gone's reissue features the complete, limited-edition double-album of which only 25,000 copies were originally released, and only in the UK—80 minutes of guitar bliss on a single CD.

About Real Gone Music
Real Gone Music, formed and helmed by industry vets Gordon Anderson and Gabby Castellana, aims to establish itself as the most eclectic and prolific catalog and reissue label in the country. The label has announced distribution through by Razor & Tie. Anderson and Castellana each started businesses in 1993 — Collectors' Choice Music and Hep Cat Records & Distribution, respectively — that became two of the most important outlets for buyers and sellers of vintage music recordings. Now, 18 years later, they have joined forces to launch Real Gone Music, a reissue label dedicated to serving both the collector community and the casual music fan with a robust release schedule combining big-name artists with esoteric cult favorites. Real Gone Music is a music company dedicated to combing the vaults for sounds that aren't just gone — they're REAL gone.

Street date March 27
B.J. Thomas: The Complete Scepter Singles
Frankie Avalon: Muscle Beach Party: The United Artists Sessions
The Tubes:Young & Rich/Now
Rick Springfield: Beginnings
David Axelrod: Messiah
Wishbone Ash:Live Dates II
Clint Eastwood: Rawhide's Clint Eastwood Sings Cowboy Favorites